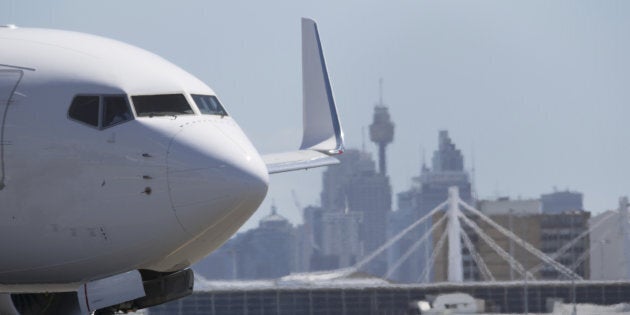 Early in 2013, my husband, our one-year-old son and I arrived in Sydney from the UK. Me from country Tasmania and my husband from the North East of England, we had grand plans of living the lifestyle of 'The Lucky Country'.
Every indication was that the lifestyle would be better for us all, especially our young son. Having lived in England for the best part of 8 years, I particularly was ready for the outdoor lifestyle. We'd lived in large cities, and my husband's work is of a nature that it will always be in a populous location, so the idea of living in Sydney did not phase us.
Fast forward 18 months, our second son was born. Since landing in Sydney, I had struggled to get work as my UK qualifications were not recognised. Collectively, we had an inability to make any friends. My husband had played basketball, squash and tennis. He'd made connections. But no actual friends. I'd played netball and taken our son to every activity under the sun: swimming lessons, library story time, singing groups. I'd exchanged numbers with a couple of mothers at the park. But no-one was more than a passing acquaintance.
Such was our circumstances that our eldest son had to be in an adjoining room in the hospital, watching 'Thomas the Tank Engine' on the iPad while I gave birth. We had no-one else to look after him, and couldn't afford the $50+ an hour fee for an emergency babysitter. This started us asking questions. How did other people manage in Sydney? What we were doing wrong? Why were we not 'fitting in'?
We went to various parents' groups with our new son. We networked with as many parents as possible. Everyone we spoke with reassured us that we would 'make friends through church'. Apparently I'd even make new mother friends through the church run playgroups in the area.
Unfortunately for us, this is never going to be the case. Technically we are lapsed Catholics, but realistically, we don't follow any religious belief. We have learnt, experienced and understand religion, and it's simply not for us. Don't get me wrong, people have been very encouraging and welcoming, but as soon as we turn down the Bible Study or the Saturday Night worship, friendships are simply not formed. Christianity is prevalent in our area, but the theme runs through people I have meet of all backgrounds -- religion gives you an inbuilt support network. If you have this, you don't need to look further. Because religion is so predominant where we live, there is no further to look. There is no other community, because everyone is a part of a religious community.
At a loss to make friends through religion, we started looking into why we couldn't afford babysitters or time apart to pursue other hobbies that may help us fit in with our peers. Another light bulb moment occurred when we realised that everyone we met had family helping out. Grandparents would look after the children at least one working day a week to save on childcare fees. Aunts, uncles and cousins would take the children to give the parents a break. With the cost of childcare and babysitting in Sydney, this is completely understandable. Yet if you have no other options, you are forced to pay these fees. Or simply not afford luxuries such as time away from the children.
So where does it leave families such as ours? While I'm originally from Tassie, we are migrants who came to fill a skill shortage. We want a place in Sydney, a support network, healthy relationships with other adults. Yet due to our circumstances we simply cannot. We've given Sydney the best part of three years of our lives. Sydney is yet to give us anything back in return. Yes we could move out towards the coast, where the cost of living is somewhat cheaper. But don't get me started on the commute this would then create. To be brutally honest, if we'd known what society here was like on a base level, we would never have migrated. We were never going to fit in.
So fairly soon, that skill shortage will be added to, as we cannot carve a place in society here, we will be forced to return to a place that does include us, religious or not, family support or none.
This blog first appeared in October, 2016.