ASSOCIATED PRESS
No matter where you are travelling in the world, you'll come across a fellow backpacker who wants nothing more than to prove they are more hardcore than you.
"Oh, you holidayed in Thailand? Well I spent a year learning the language."
"You're drinking Coke? I've been here so long I drink the UNBOILED TAP WATER."
And so it goes...
But there's one thing that separates true travellers from cruise-ship-day-trip wannabees -- a cold shower.
You know you're truly off the tourist track when you're staying somewhere where hot water is in short supply. I spent a year living in the Philippines (yes, I learned the language) in a gorgeous little city called Legazpi below a volcano where the water only ran cold.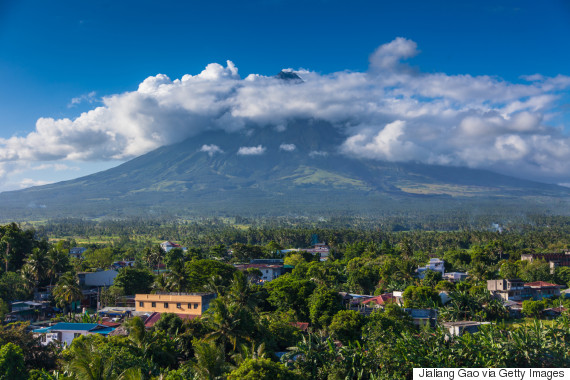 Day after day -- right through the monsoon season -- I cowered as I showered before forging a method to deal with the deluge. I'd forgotten these hard-won shower skills until a plumbing problem a world away from Legazpi last week made me relive the experience.
I realised I had to share my gift. So, for first-time travellers about to head overseas, here's how to take a cold shower like a pro.
1) Turn on the tap you believe to be hot and hold your hand beneath the icy flow.
Once said hand is numb, convince yourself it's getting warmer. Let hope turn to despair as you realise you can no longer feel your fingertips. The loss of blood to your extremities brings on temporary memory loss, so ask yourself -- is the hot tap always on the left?
2) Turn off 'hot' tap and turn the cold tap to full bore. Repeat step one, but with a wholly more crushing sense of terror when you realise you will indeed be having a cold shower.
3) Under a moderate flow, hokey pokey your legs and arms in and out of the spray.
4) Apologise for the screaming.
5) Keep going until at least your limbs are clean, then consider calling it a partial success and bailing. Doesn't Brad Pitt reportedly have a natural perfume? Couldn't you rebrand your travel grime and funk as some sort of natural musk? Sniff yourself. You're no Brad Pitt, are you?
6) Time to tackle your torso. Cup handfuls of icy water and clean your armpits and rude bits. Scream if need be.
7) Shoo away the neighbourhood kids who've come to see who is getting tortured in the bathroom.
8) Turn the tap off and lather up, if only to cover yourself from the prying eyes of said neighbourhood kids.
9) You're all soapy now. There's only one way out from here. Think of all those times you've been dangerously hot (car trips home from the beach, Big Day Out Boiler Room sessions, Bickram bloody yoga). Turn the flow to full bore and take it like a man. Or a woman. Now is not the time to fuss over gender details. And with the temperature-induced shrinkage it is far from the right time to assert your manhood anyway.
10) Embrace the icy rivulets running through your hair and down your back. Face the water. Realise it's not so cold. You've beaten it. You've dominated the cold shower.
11) Get out and into a well-earned fluffy towel. Go directly to the nearest bar and celebrate with a (room temperature) beer. Notice how people are regarding you differently -- with a careful respect. The cold shower has transformed you. You hold the icy intensity in your eyes. You can handle anything. You are a freshly forged true traveller and they sense it. Either that or they're just cautious of an Australian in a bar wearing a towel.