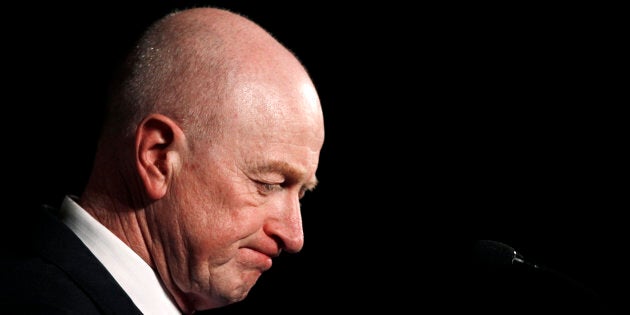 In Australia, perhaps more than any other comparable country, the middle class is built around home ownership. But it is an aspiration which, for far too many, is becoming a pipe dream.
Overall, home ownership in Australia is at a 60-year low. In 1982, 62 percent of people aged 25-34 owned their own home. By 2012, this had collapsed down to just 42 percent.
This is not surprising given that,, over the last 25 years, young people have gone from having to pay just five times, to now having to pay up to 15 times their annual income to purchase a new home.
Young people unable to crack into the housing market strips them of one of the most fundamental wealth drivers through their lifetime. No wonder the Grattan Institute has shown that falling home ownership rates for young people mean they now have less wealth than people of the same age eight years before.
And there is the important link with innovation and entrepreneurship. Home ownership is not just an end in itself, important as it is. For many it is a means to a broader aspiration, of access to the capital which is built into the family home.
With all the legitimate focus on entrepreneurism and innovation, let's not forget that many early stage entrepreneurs borrow against their home when they can't get capital elsewhere. If young people can't afford a home, then that opportunity for wealth creation in the future will be cut off as well.
The inability of young people in particular to buy a home to accommodate to them has reached, I say calmly and soberly, crisis levels.
We are a nation that can no longer house its own children.
It is not good enough for governments to shrug their shoulders and say "well, that's the market in operation". There are few areas of our economy more a feature of government policy settings than housing. And those settings are working against middle income earners with an aspiration to own their own home.
At the Federal level, our tax system continues to provide very generous tax concessions to property investors and zero assistance to first home buyers.
In the last term, when considering policies to improve the budget bottom line, Labor looked to policies which had a positive social impact as well as a positive fiscal impact.
Our policy to limit negative gearing to new properties puts first home buyers on a more level playing field with investors, provides a stimulant to new construction to add to supply and, together with capital gains tax reform, adds $37 billion to the budget over the next 10 years.
This is exactly the sort of pro-middle class policy that shows people who feel forgotten that, actually, they are front of mind. The kind of policy that is focussed on the people Governments should be focussed on in these turbulent times: hard-working people of middle incomes aspiring to provide themselves and their family with the security and stability of their own home.
This is an extract from a speech by Chris Bowen to be delivered at the McKell Institute in Melbourne today.