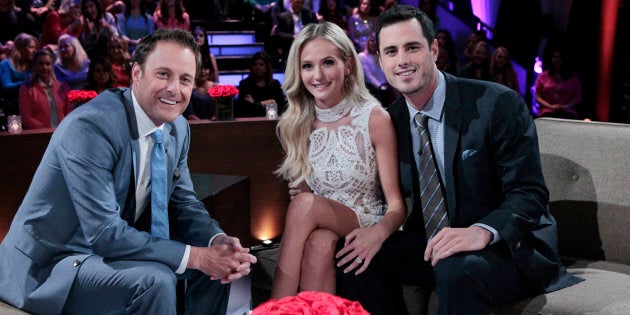 If you're going to share your name with someone famous, make sure they are famous for a good reason.
Steve received messages of support from an uncertain Peter Dutton, who had nothing to do with Australia's Immigration Minister.
I am relatively fortunate in comparison. I share my name with the host of the US version of The Bachelor and The Bacherlorette. According to his Wikipedia page, Chris Harrison and I were born in the same year but other than that we have nothing in common.
He has hair and shiny TV teeth!
I, well... let's move this along.
Despite the fact I don't watch The Bachelor, I always know when the US season starts because fired-up fans jump on my website, ignore the fact that there's a profile picture of a bald writer rather than a hirsute TV host, and then pour their hearts out.
Some creepily ask if I, or Chris Harrison rather, can play cupid in real life and hook up their friends or family with the contestants: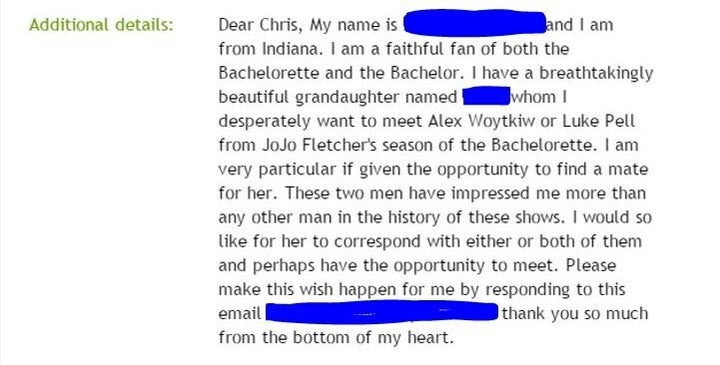 Others are devo when contestants fall for the wrong people: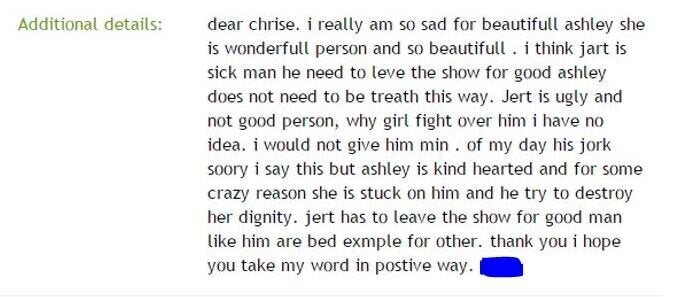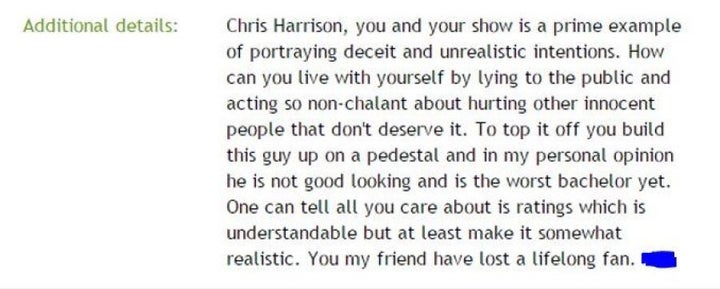 Some just want a gay version of the show:

Some think I need to watch my language:

Some want me to tweak the existing format beyond how I address the contestants:

Some just say random shit:

Some want me to send them money so they can live out their own real-life love stories: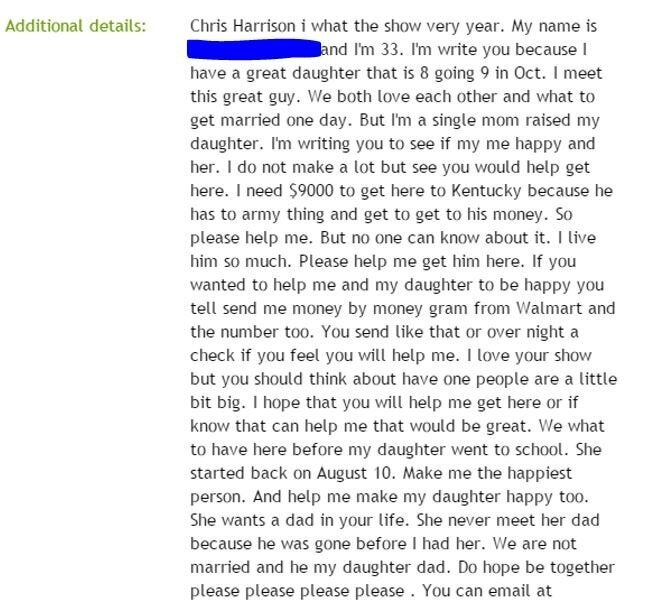 Some want to audition for other shows live (I think):


It's a case of mistaken identity. But it works both ways, as I wonder how many people have bought the US edition of my book thinking it was written by Chris Harrison. Well, you know what I mean...