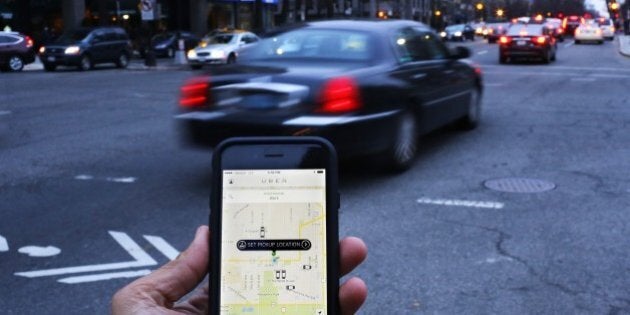 I'm sitting at my laptop wondering what the hell I've committed to. I'm more than happy to admit that I'm someone who often leaps before they look, but this time, I might have leapt too far.
It's the second day of my experiment to see if I can survive and thrive in the 'sharing economy'. Over the last 24 hours, I have eaten diabolically bad pizza at 'one of the best Italian cafes in London', been deemed insufficiently qualified to be a cleaner, and almost slept in a bed at a naturist's home (yep, that means no clothes).
Why? Well, it's all the fault of living in sunny Sydney and a chain of incidents involving my beloved car and the warm and fuzzy notion of a sharing economy.
It all began one fateful afternoon in Newtown, almost a year ago. I owned a red convertible Peugeot. She was an aging beauty well past her prime, but like any good Frenchie she still looked magnificent but was high maintenance. Living in Newtown, you don't necessarily need a car so I had reluctantly put her up for sale when fate intervened.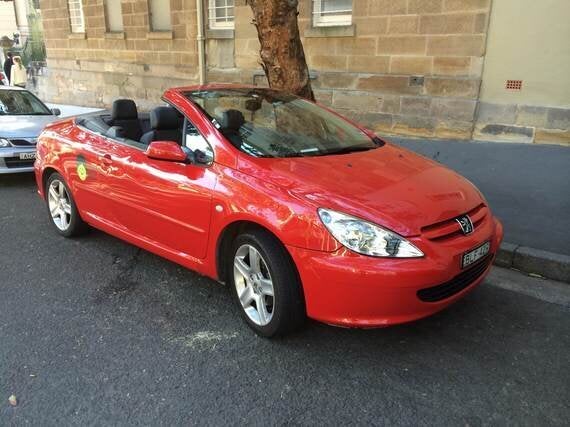 I randomly stumbled across a car-sharing platform called Car Next Door at Newtown Festival. The premise behind it was simple: you rent your car out to strangers when you're not using it, and make a few extra bucks. Sounds easy, right? Well, yes and no.
There's nothing quite like watching a stranger drive away your pride and joy. I felt like a teary mother on the first day of pre-school. But then she came back in one piece, and the extra dollars hit my bank account. My train of thought switched course dramatically. It made sense to let people use my car when I wasn't. I couldn't wait to pimp her out again to anyone who wanted to drive somewhere.
I quickly collected a group of 'regulars' who rented my Peugeot. But one Saturday, as I drove home from the supermarket, the electric window got stuck. Much to my embarrassment, I had to call all the people who had booked her for the week and tell them the bad news. But instead of being angry or annoyed at the inconvenience, they each told me how much they loved driving my car.
One of the borrowers told me about how he took his elderly mother out in it for a scenic treat, while another confided that she liked to use my car to do her shopping in style. I began to see that my car wasn't just mine, it was everyone's; I just got to look after it. And that was the exact moment I became a sharing economy advocate.
Since then, I have dived right into the philosophy and the experience. I've rented homes through Airbnb in the U.S., Israel, Poland, France, Germany and Italy and I've rented my place in Newtown out to Italians, Americans and a couple from the Netherlands. I've used Airtasker for cleaning and odd jobs; I've hired researchers and assistants through Upwork, and I've commissioned designs through Fiverr. Not to mention I've become a devotee of Uber, like everybody else all over the world.
But recently, my warm and fuzzy feelings about the sharing economy have been tested by articles I've read about how the sharing economy can be exploitative of workers, and have devastating economic consequences in the local housing market.
So I decided to put my money where my mouth is and commit to spending one month living solely on what I can trade, receive, or earn from the sharing economy. For better or worse, I chose one of the most expensive cities in the world to embark on this challenge: London. Like I said, I've always had a talent for biting off considerably more than most people would recommend chewing.
During the month of September I will be investigating and reporting on as many sharing economy platforms as I can. As well as eating people's leftovers, going to strangers homes for dinner, riding in their cars, staying on their sofas and wearing their clothes, I'm hoping to answer some of my unresolved questions about the ethics and impact of the sharing economy -- and the journey of all those who embrace it.
If the first 24 hours are anything to go by, the next month is going to be a wild ride. But with a global economy that doesn't seem to be recovering, a planet that is struggling with our mass consumption, and a generation who for the first time may have a lower standard of living than their parents -- it seems to be a ride that is worth taking. Naturists and all.