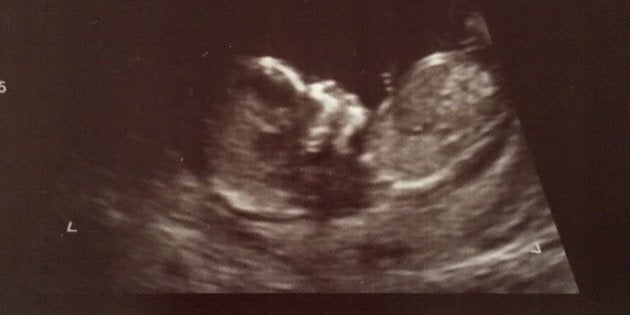 The last time I saw my mum was almost a year ago. I was about to leave on a grand adventure, travelling for three months. My mum had flown to see me in Sydney, concerned that I wouldn't come back -- and she was right, almost. I spent almost eight months travelling the world. I went to places I had always dreamed of like Cuba and Costa Rica. I did things that I had always wanted to try, including a crazy experiment into the sharing economy.
But come December it was time to come home and begin a new adventure, perhaps the biggest adventure of my life -- parenthood. Despite months of tracking and calculating, when I saw those two pink lines on the pregnancy test my whole world shook -- I was going to be a mum.
Now I am so lucky because I have the best mum in the world (I know that I am biased), and last week, after our 12-week scan showed a happy, healthy baby, I got to tell my mum the good news.
When HuffPost asked for contributions to their Talk to Me series, it really was perfect timing. So I hope you enjoy my video, it's a bit rough and ready and shot on my iPhone, but my mum's stories are good and it's certainly a wonderful record for us of a very special time. Enjoy listening to my mum, and give yours a hug if you can.
Claire Marshall is a self-professed 'sharing economy explorer'. This year, with a baby on the way, Claire is exploring whether the sharing economy can provide enough income for new mothers to get by. You can follow her at sharestories.net or like the facebook page.