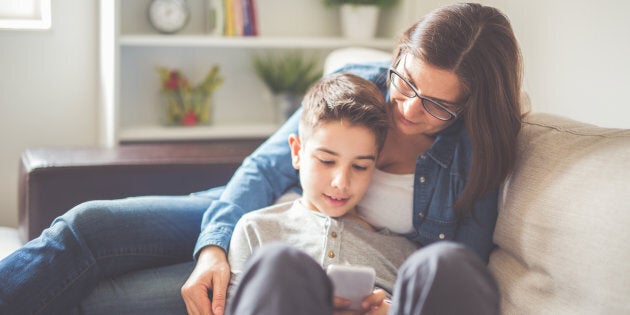 School attendance is overrated. This may be a confronting statement to read if you're a parent. We've been conditioned to believe that school is a must from Monday to Friday unless our child is unwell. That anything less is a failure on our part.
As a teacher, this statement may even get some anger bubbling in your belly. It can be incredibly frustrating to have students frequently missing from the classroom -- I hear you. Especially you are striving to meet a specific attendance target. And how on earth will the children learn anything from you if they're never there?
This post may just help you to see the issue through a different lens. Because it's my belief that sometimes a child may benefit more from a day off school than from being within the four walls of the classroom.
Never missing a day of school won't make my children more successful in life.
School is not everything to a child. It's a place they go, a place where the majority of their time is spent. But there's a reason so many children enjoy the school holidays -- it gives them that much needed break from structure, from academic pressures, from restriction. All replaced by time to connect with loved ones and that delightful thing called freedom... a whole bunch of freedom.
School holidays are few and far between though. Sandwiched between months of frenetic work and expectation. Breathing space is incredibly beneficial during term time too. Especially if a child's weekends are over-scheduled with extra curricular activities or endless social engagements.
Here are some examples of when a child may need that breathing space, with a day away from school:
I'm not sick but I am exhausted;
I didn't see you all weekend and I need a day to reconnect with you;
I'm overwhelmed by the new demands of beginning school. This is a much bigger change for me than I realised;
I'm behaving in a way that's a cry for help -- notice me, please notice me!
My anxiety at school means that I'm working overtime to cope in the classroom. I'm so exhausted. Let me rest;
Having my appointment in the daytime means you don't need to rush me after school;
I have my family visiting from another part of the world and I want to create memories with them;
My parents can only get time off from work to take me on a holiday during term time.
A day off school, or perhaps a handful, may be exactly what a child needs in order to return to the classroom bright-eyed and bushy-tailed. Or at the very least, a step ahead of where they would otherwise have been, dragging their feet every step of the way.
In full disclosure, let it be said that I work part-time and I work for myself. I have the freedom and flexibility to take my children to the chiropractor in the middle of the day once a month. To give my children a rest day if needed. To have time together reconnecting after I've been interstate for an event all weekend.
Not everyone is able to do this. If you work full-time or even part-time on someone else's watch, your time is a lot more limited. But if you see the value in what I'm saying, you may be able to organise a much needed rest day at home with your child mid-term, playing board games and watching movies together.
Or if your child is new to school and isn't coping with five full days per week, you, your partner, a family member, friend or even nanny could provide a nurturing rest day at home once a fortnight.
The intricacies of personal arrangements aside, we need to let go of the fear that our child will fall behind with an occasional day off here and there. This fear is perpetuated by the government, by individual schools and by the research that exists, all telling us that every day counts and that a day missed is a day of learning not had.
This is where I disagree completely. The ability to learn comes firstly from a place of safety. For a child who's exhausted, who feels disconnected from their family, who's feeling flat after illness or who just doesn't feel valued at school, learning is already out of reach.
I want us to take a step back and actually consider "the whole child". Let's walk our talk instead of just giving it lip service.
That "whole child" needs more from life than what can be provided in the classroom. And that very idea leads me to the conclusion that school attendance is overrated.
Never missing a day of school won't make my children more successful in life. They're there most days. But every now and then, I place greater emphasis on meeting their specific needs in a way that only I can.
This doesn't make me a bad parent. It doesn't make be ignorant or neglectful. It makes me a connected parent. I'm reading my children's needs and knowing that on that particular day, school's just not going to cut it.
It all boils down to our value system. I highly regard the role I play in my children's life, above and beyond what's offered to them in the classroom. The question is, do you?
If we don't see eye to eye on this, that's OK. I won't judge you and you needn't judge me. When we are able to make choices that are congruent with our individual values, we aren't threatened by other people doing differently.
All I ask is that you think, question and live by your own values, not someone else's.
ALSO ON HUFFPOST AUSTRALIA