Today will be my first Father's Day without you. I have tried my best to ignore the social media posts, the seemingly endless email spam and even the harmless sales assistants reminding me of their Father's Day sale. But it is a day that's hard to escape.
This year, instead of arriving at your house with a heartfelt card, coffee and a bag of croissants, I'll be visiting you at the cemetery.
You passed away in April. You were just 54. That morning will forever be the most painful and traumatic moment of my life. It couldn't have been more unexpected and I sometimes wonder if I will ever heal from the pain of losing you.
You were the most loving, generous soul I have ever known but also my greatest teacher and mentor. The person I turned to for guidance, someone I deeply respected and the sharpest, keenest mind I knew.
I will continue to proudly tell others of your rags to riches tale. How you grew up in a rough council estate in England, left school at 16 to join the Merchant Navy, only to realise you had dreams greater than the small-town norm.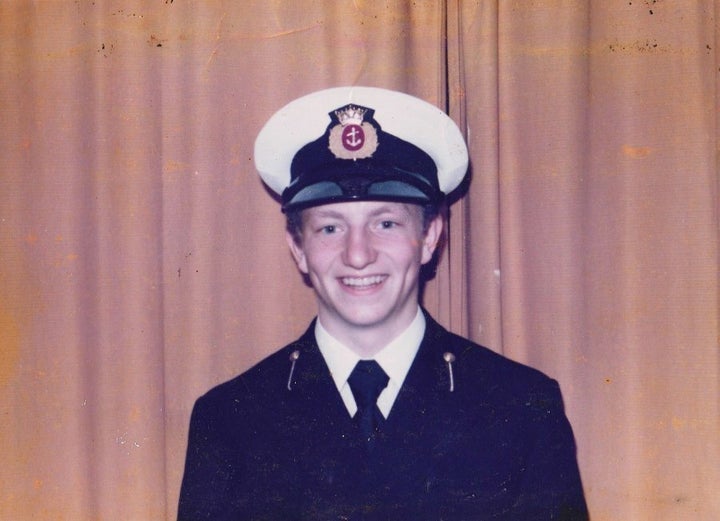 I always loved hearing the story of how you quite literally got down on your knees to beg for a place at university. How that one professor took a chance on you, and it paid off. You graduated with a Bachelor of Electrical Engineering with First Class Honours, at the top of your class only to turn around and become a Chartered Accountant (much to your professor's dismay!).
You slogged your way up the ranks to eventually become a CFO, kicking goals left, right and centre. I always chuckled with your executive assistant when she told me how you would often turn up to board meetings in your gym gear, having squeezed in a 10k-run at lunch. You didn't care how it looked, but you still managed to impress and command the room, despite your attire.
Despite me wishing it had never happened, in the wake of your death there have been gifts.
Your death has made me realise I am stronger than I could have ever imagined. I have learnt to surrender to my emotions and deal with them in a way that is both mature and honest.
Your death has made me incredibly grateful for everything in my life. From the wind in the trees, to the food on my plate, to the hug from a kind colleague.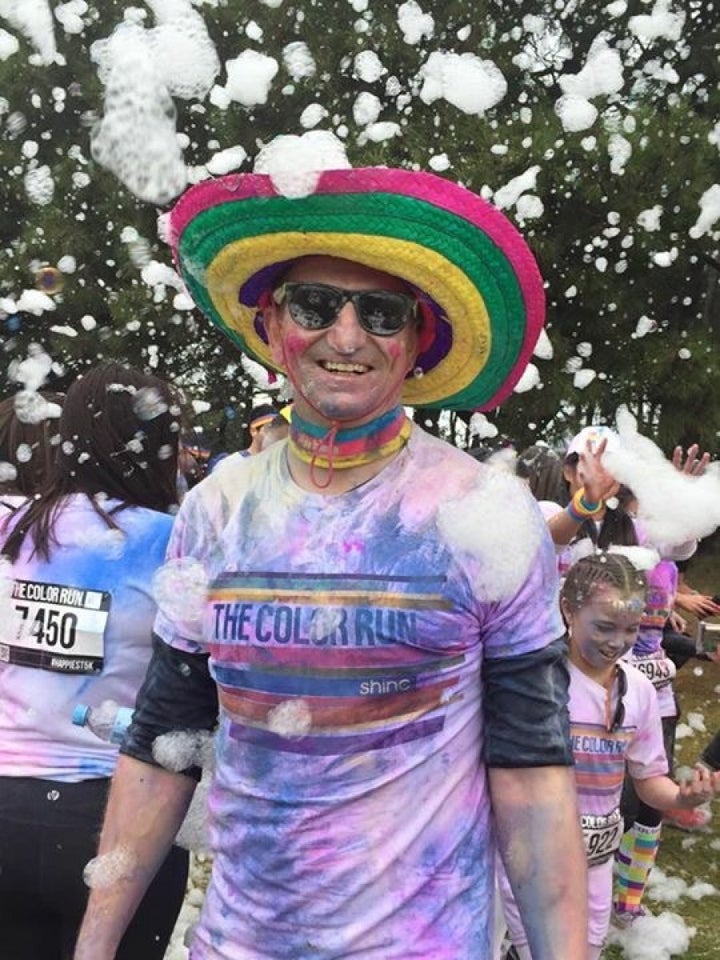 There was never a day that you didn't show appreciation for your life and love for those around you. When my fiancé's Dad passed away in 2012, despite never having met him you showed up to the funeral on crutches, having had knee surgery the day before. You stood at the back of the church the entire time just to provide support, hobbling up to me immediately afterwards because you just knew I would need a hug.
Your death has made me more empathetic and compassionate to those around me. I can step back and appreciate that people's actions and behaviours are often attributed to the pain and suffering they may be feeling or hiding.
You always put others' needs before your own, your selfless ways were always a quality that I respected and loved, but I have learnt these past few months, that from time to time it is okay to say no and to put yourself first, something I wish sometimes you would have done more of.
Your death has made me appreciate those I love, because I know that they could be gone in the blink of an eye. I will never deny a hug, hold back an 'I love you' or forego taking a moment out of my day to send a 'Thinking of You' text.
I have discovered that family goes beyond bloodlines. My closest friend cried with me the day after you died. She held my hand and wept tears because of my pain. That is no friend, that is family.
I have learnt that if you are unhappy, change. If you aren't doing what makes your soul sing, change. Time is not infinite and life is for living. You can always make more money, but you can never earn back time.
You were one to take chances, to take risks. From moving to Australia with nothing to fulfilling your dream of sailing the return leg of the Sydney to Hobart yacht race, you always made time for the fun and never once made an excuse to not fit it in your hectic schedule.
Most of all, your death has made me a better fiancée, a better sister, a better daughter, a better friend. Just as you were the best Dad, the best husband, the best son, the best brother, the best friend...
There is not a day that passes by without thoughts of you, but as the cloud of grief slowly disperses, I have learnt that you would not want me to despair. You would want me to love life as you did and continue to encourage those around me to do the same.
So now, I will tell others to do what I know you would have wished for me, to go live their lives as they should be lived -– with love, kindness and courage.