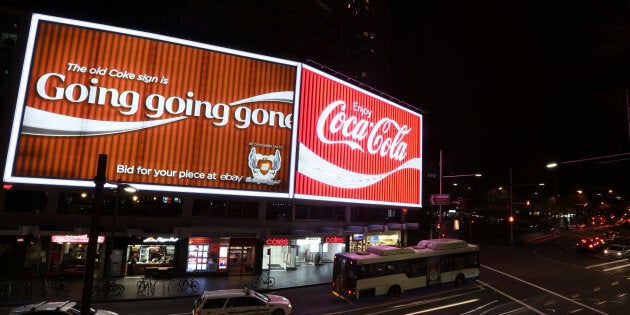 The Callinan recommendations to ease lockout restrictions in Sydney have been hailed by some people as the measures that will reinvigorate Sydney's late night entertainment. They won't, because they don't go nearly far enough.
Easing last drinks restrictions by half an hour will not return Kings Cross to its former glory. And all the talk about allowing late night entertainment at the Cross without alcohol will not help much either -- it's already allowed. Expecting international visitors to choose between Fanta and Passiona while watching bands in our premier red light district just won't do it.
Indeed, it is sad to see so many people, most of whom seem to have forgotten the last time they had a good time, endorsing lockout laws on the basis that they are entitled to designate the exact time of the evening when revelry must cease before everyone turns into a pumpkin.
Why is it that Sydneysiders cannot be trusted to go out after 1.30 am? Is there something in the water that means Melburnians can choose when and where to go late at night, but not Sydney people?
And why can Sydneysiders be trusted to visit Melbourne and stay out late, but not vice versa? Is it part of that creeping madness in which governments believe that they must act as our de facto parents?
The Sydney lockout laws did lead to a net reduction in reports of alcohol-fuelled violence, with reductions in the lockout areas exceeding increases in violence elsewhere.
However, these reductions were outstripped by the reduction in foot traffic. Reduced violence is to be expected when you convert an entertainment district to a ghost town.
Sydney used to be, and should still be, Australia's most vibrant city. It has a glorious history of naughtiness that dates back to when the convicts were first unloaded onto the shores of Port Jackson in 1788.
It's been a tragedy for hundreds of young people in the hospitality, entertainment and tourism industries that the law-makers have listened to the doctors unions and anti-everything resident groups.
The Darlinghurst Residents' Action Group should put a sock in it, or go live somewhere else. Moving to Kings Cross and complaining about the nightlife is like moving to Parliament House and complaining about boring speeches.
I welcome the proposals to marginally relax current restrictions in Kings Cross. But it will require a lot more before we can expect the nightlife of Sydney to regain its former vibrancy.
David Leyonhjelm is a Senator for the Liberal Democrats