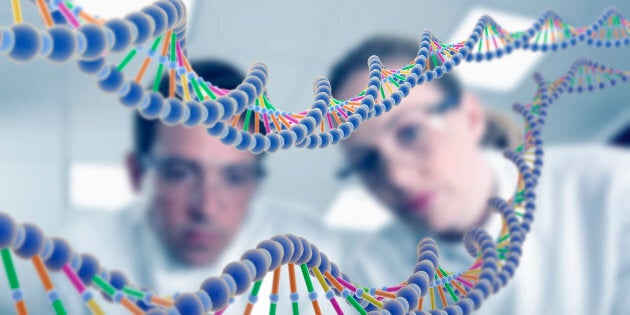 On Mother's Day this year, while many mothers were receiving their gifts of bath salts and aromatherapy soaps bought from school Mother's Day Stalls across the country, I was receiving my gift: an AncestryDNA test kit.
I asked for it, mind you. It wasn't just a random thought from my family that I might like to discover my ancestry, rather than have a new pair of slippers. I have been thinking about my lineage for many years and my distinct lack of knowledge about my ancestors has always made me feel a little sad.
Much of my history drifted away across the oceans as my mother travelled by passenger liner from Greece to Australia in 1959, as a naïve 17 year old. She came from a poor family and left home with very little money, no English, but with the promise of a better life in a country half way across the world.
She never met her grandparents on either side and her parents never talked about them. Her life back then was simple and utilitarian. There was no dinner table chit-chat with her parents about her history before she left, and none after.
My father's story was much the same and so it came to be that apart from the names of my grandparents, I knew nothing of them. My grandparents had no birth certificates, such was the standard of record keeping in some of the tiny villages in rural Greece in the late 19 century.
So where did I come from? Why was my father blond-haired and blue-eyed? Did his ancestors come from Northern Europe? Did my love of Danish furniture and Scandi Noir television mean that I had some Nordic blood in me? The one time I went to Denmark, I felt completely at home. Was there a reason for this? Where did my mother's dark skin and bright green eyes come from? Would the results of the DNA test provide me with clues or even answers to my questions? I dribbled into a little container, put it in a box, sent it off and waited.
Well, as much as I would like to have claimed some cool Scandinavian connection, there is none. My results came back and they are surprising and not, all at the same time. My 'ethnicity estimates' tell me that my ancestry is 50 percent Greek/Italian, and 43 percent Caucasus (primarily located in Turkey, Armenia, Azerbaijan, Georgia, Iran and Iraq), the remainder are trace elements from the Middle East.
The Caucasus region runs between the Black Sea and the Caspian Sea and is the traditional line of demarcation between Europe and Asia. I know nothing about the history of this area apart from the fact that it was home to many of the great empires of the world, including the Ottoman Empire, which was, according to Jerry Seinfeld, an empire based on putting your feet up.
The results may also go some way to explain why the one time that I met my grandfather in his old age, he spoke fluent Turkish and very little Greek though no one could tell me why this was, except that he spent some time there.
Unfortunately, having my DNA analysed hasn't helped me add to my family tree. It still stops at my grandparents on both sides and there were no close DNA matches on the database to provide me with any further clues. I will just have to accept that and move on, at least knowing the regions that I have come from, without knowing details of who my ancestors were and what they did.
It's really difficult though, when the innate pull to know about one's history is so strong. And all the time in my head, I hear the Talking Heads lyric "Well we know where we're going, but we don't know where we've been..."
The one other positive thing that I took from this experience is that not having any connection to the U.K. or Northern Europe means that it's highly unlikely that I'm related to my husband. He's convinced he's a Viking. His DNA will tell.