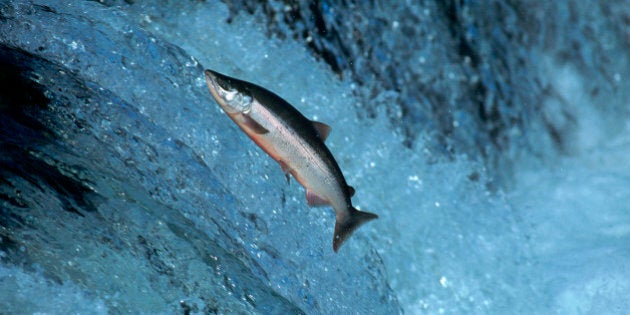 It was a moment I will always remember. One day in September, 1989. It was at my country Uni, a typical boozy weekend on-residence. While a group of us sat around in the garden laughing at stupid stories, our friend emerged from his unit, tears streaming down his face.
"Oh my God, are you okay, Jeff? What's the matter?" I asked worriedly.
"They" were Collingwood. They had been beaten by Melbourne in the Elimination Final, and Jeff was crying like a baby.
I was dumbfounded. It was the first time I had ever seen a grown person cry about their team losing and the first time I had ever really thought about how important sport was to some people.
Call me naïve, but because it never had been important to me, I really didn't understand it. I was fascinated at the same time. He was really upset. I still don't understand the way some people follow football with almost religious fervour. I know many would think that I'm missing out. Missing the sense of belonging, being connected and the camaraderie that footy fans obviously have.
I am just not into it. The start of the footy season fills me with dread. From April to September, one would think that nothing else happens in the world. In a 30-minute Melbourne news slot, 10 minutes of news, 20 minutes of footy.
It's tough being a Melburnian when you don't follow the football. It's a little bit like when someone asks you if you watch Game of Thrones and you tell them that you don't, that you don't really like that genre. You can see the disappointment on their face. Except when you say you don't like football, the look of disappointment is also coupled with incredulity.
At work, when everyone is talking about their footy tips, I change the subject, hoping they don't ask me anything about it. I hope my students don't ask me who I barrack for, because I think that if I tell them the truth, they'll like me that little bit less.
Unlike Christos, though, footy was never part of my childhood and I didn't want it to be. In the country, footy was for Aussies and soccer was for the Greeks, Italians and 'Yugos'.
At high school, the segregation was obvious. The 'footy boys' never said a word to me in the whole six years I was there. They all had nicknames like Macca and Tooley, Boofer and Dazza. Our balding, beer-gutted PE teacher only had time for the footy boys and helped to raise them onto their pedestals where we could all admire them.
I rebelled against this idolatry. I found those boys boorish and misogynistic. I'm guessing that's probably where my disdain for the game came from.
Truth be told, as an adult before I had children, there was a time where I did go to the football on a Friday night with my (Aussie) husband and friends. For me, though, it was never about the game. I was the designated caterer and I loved cooking and preparing something delicious to take with us, to counter the hot chips and pies (though I know hot chips and pies is part of the ritual for many).
Then I had babies, and going to the footy was the furthest thing from my mind.
My children are teenagers now and, to my secret relief, they aren't into the footy either. I didn't deprive them of it -- they did Auskick. They had a go, but didn't really follow it through.
In a nod to their Greek heritage, they do love soccer. They are Melbourne City fans and as club members they do get to experience that camaraderie and the love of a game that connects people, just like footy does.
And they love it when, on occasion I come along too, because the catering is always good.