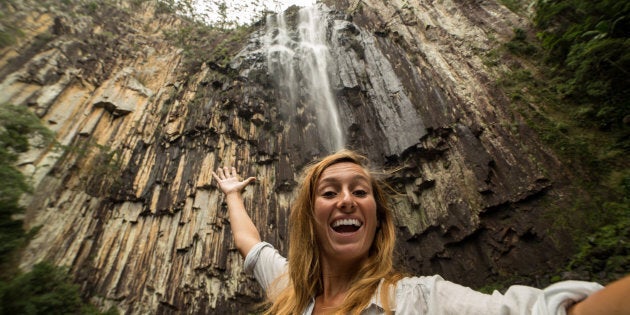 If you're anything like us, you're keen to avoid summer's inevitable towel-to-towel crowd at every beach around Sydney. For those of you who'd like some elbow room, or are looking for a change from your usual weekend routine of brunch, dog park and pub, this is for you.
Whatever your motivation, waterfalls are monumental and mesmerising -- and NSW has heaps of them. They're perfect for meditation, hanging out with friends or asking "How's the serenity?".
Here are the top seven, must-see waterfalls in NSW:
Ebor Falls, Guy Fawkes River National Park.
Come here to be impressed and not to undress to your budgie smugglers, because despite being totally awe-inspiring Ebor Falls are far too dangerous for a dip. In total, Ebor Falls drop 100-metres down steep cliffs and head down-river before the longer drop into the gorge below. All waterfalls, including Ebor Falls, are especially high in volume after rainfall, so serious waterfall chasers should keep an eye on the weather forecast. A bit of a mission at seven hours from Sydney, this is one for the enthusiast.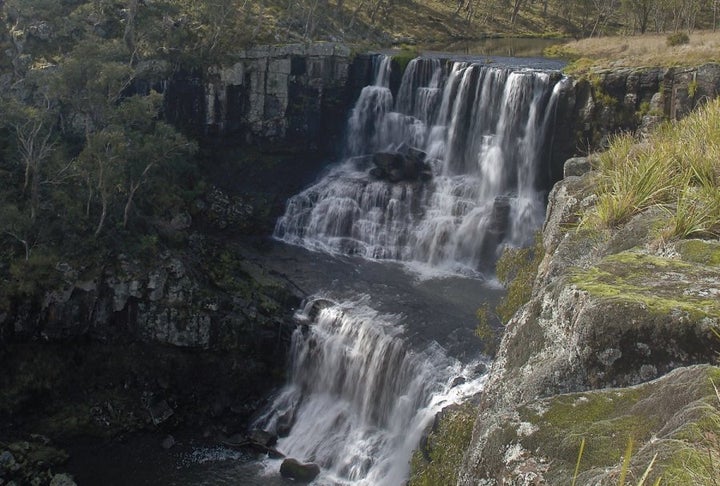 Maddens Falls, Dharawal National Park.
Be an early adopter and check out this newly-declared National Park. For 70 years it was Sydney Water's catchment area and was off limits to the public, to keep the water pristine for drinking. (And hey, let's keep it that way and take our rubbish with us when we leave.) There are hundreds of adorable frogs whose chirpy croaks echo around the park, and the walk to the falls is short, so you'll have more time for framing the perfect shot or chowing down on a snack at the picnic area.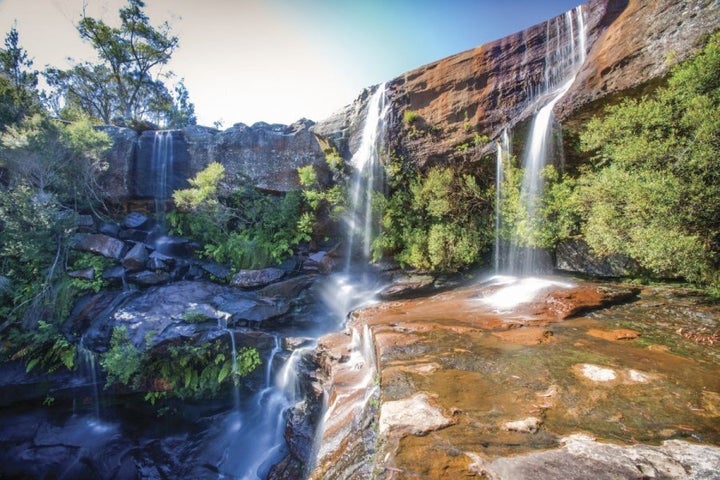 Red Cedar Falls, Dorrigo National Park.
This spot feels truly prehistoric. The trail to Red Cedar Falls has vista views and a slow-building roar as you inch closer and closer to the base of the magnificent falls. Located one hour and 20 minutes from Coffs Harbour, it's at the end of the Rosewood Creek track. You can access it from the Never Never Picnic Area, which has some of the oldest and most gigantic trees in NSW. This one is great for a bit of cardio: it takes a committed 8km-return walk (or crawl, depending your level of fitness) to take you to the bottom of the highest falls in Dorrigo National Park.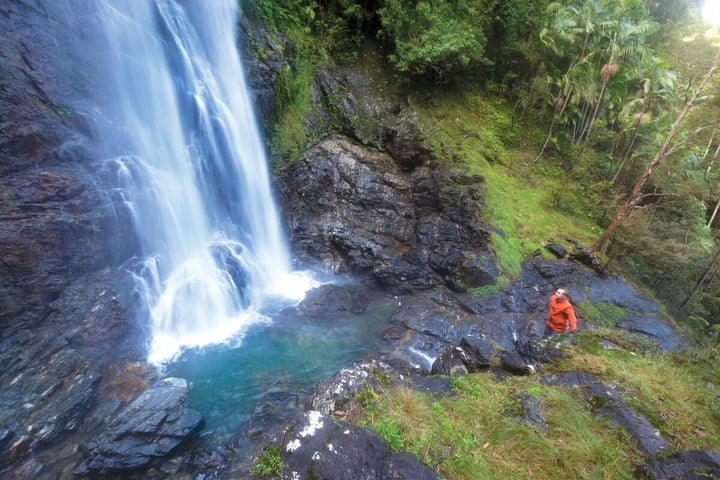 Wollomombi Falls, Oxley Wild Rivers National Park.
The water in Wollomombi Falls takes a whopping 22 seconds to fall 260 metres from top to bottom -- the same amount of time it would take you to pull out your phone right now and text your friends to organise a trip. The highest waterfall in NSW, Wollomombi Falls is housed in Oxley Wild Rivers National Park, west of Port Macquarie and four hours north of Sydney. From the road, it's an easy walk to Wollomombi Falls Camping Area and Chandler Viewpoint.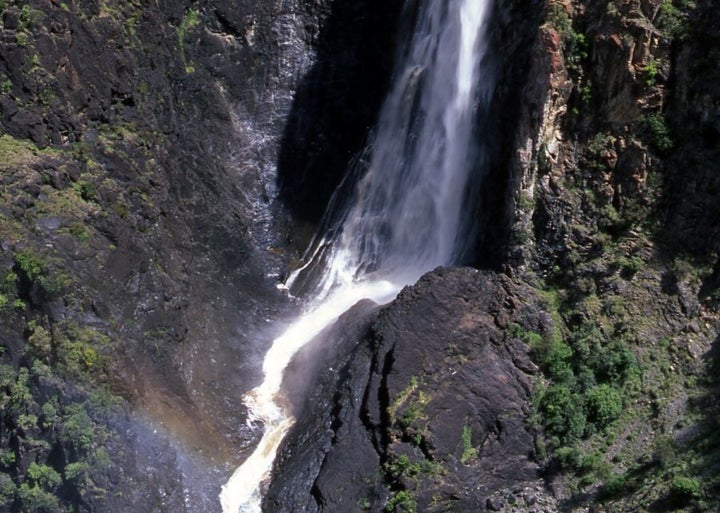 Gloucester Falls, Barrington Tops National Park.
A 1.8km walking loop takes you within misting distance of the twin drops of Gloucester Falls. (The first two rows will get wet.) Even though the park is only three hours from Sydney it's relatively isolated, which means you can find all manner of rare plants and animals. Watch out for wild platypus and lyrebirds, and be prepared to spot reclusive quolls and blue-flecked bowerbirds.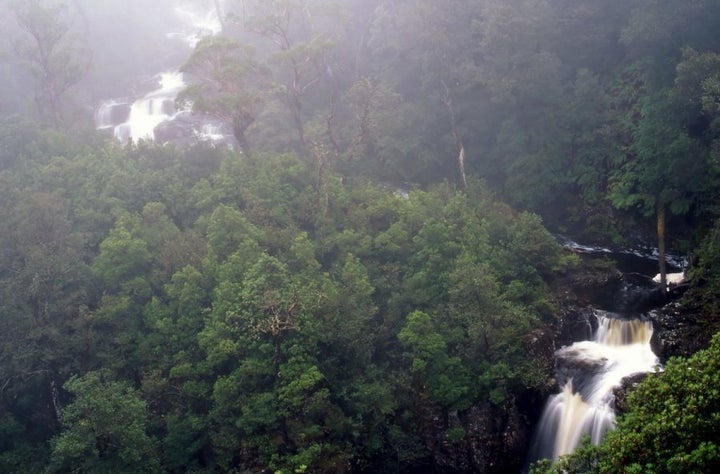 Minyon Falls, Nightcap National Park.
Minyon Falls is a choose-your-own-adventure waterfall, just an hour out of Byron Bay. After the 45-minute drive down narrow roads you can either hang at the lookout or take the two-hour-return hiking trip to the base of the falls. Either way, you'll be greeted with water pouring over a ledge 100 metres high. Gnarly.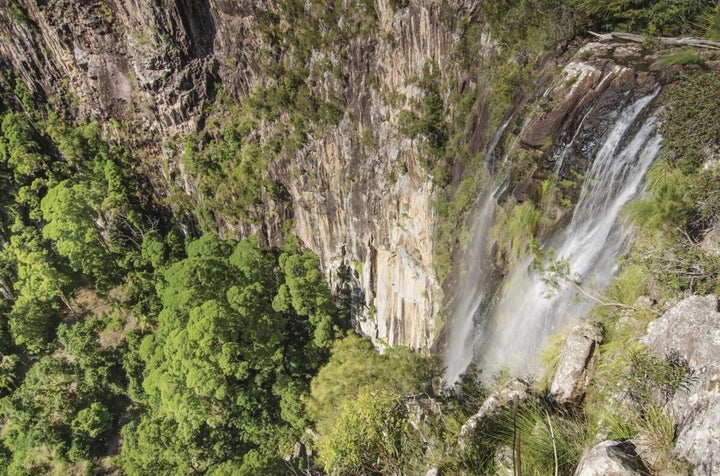 Fitzroy Falls, Morton National Park.
Past Wollongong in Morton National Park, these falls are one of NSW's busiest tourist spots all year round, and for good reason. Take the West Rim Walk for an easy stroll to plenty of lookouts that'll leave your mouth agape at the raw power of these natural wonders. In contrast, the Wildflower Walk dips into a bird-filled rainforest for most of its 1.5km length before climbing to a spectacular view. The main lookout is directly above the falls: unmissable for thrillseekers and slightly terrifying to those scared of heights.