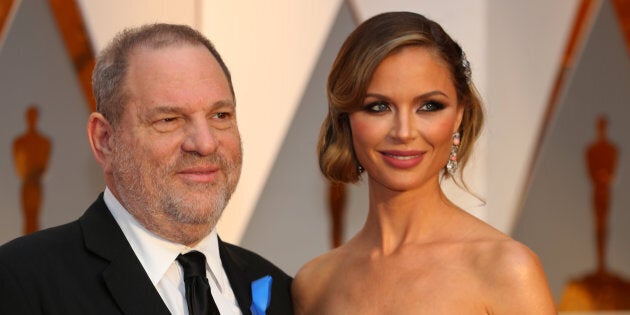 My work in some of Australia's most male-dominated environments has clearly shown that without the active and intentional inclusion of women, the system will unintentionally exclude them and gender inequality will be perpetuated.
I see the forces of change -- the international political alignments, Brexit, Trump, to name a few -- exerting a profound impact. Each day I sense our progress is slowing; and that hostility to, not only gender equality, but human rights is actually growing.
Yet, in saying this, my work with powerful leaders setting up the global Male Champions of Change, overseeing the national cultural reviews into the treatment of women in the Australian Defence Force, the Australian Federal Police and now in the university sector, reminds me every day that there are many who desire change.
While this desire is well-intentioned, it is sometimes wrongly oriented to "fixing women" when it should be about "fixing the system".
I have learned -- through often very difficult and challenging experiences -- the first step is getting powerful individuals to recognise that in part, the systems for women are broken, that if we are to create a more gender equal, just society where everyone can benefit, they must change.
Gender equality -- drawing on the strengths of the entire population -- must be at the centre of our future, and the change that will propel it.
Whether in Australia or internationally, we should not underestimate the scale of this challenge.
Driving change is not just about hard data. It is about combining that data with powerful stories, personally delivered to the leader who sits at the heart of organisational power. This is what will take good intent and turn it into strong action.
We don't generally take action because of the data we've read, or the legal principles we've considered. We take action because of our interactions with other human beings.
Five years ago, research conducted by Google found that the defining elements of the perfect team are shared vulnerability and psychological safety. And that the behaviours that create psychological safety -- listening, compassion and empathy -- are part of the same unwritten rules we often turn to, as individuals, when we need to establish a bond.
If we commit to being open to different views, to realising that most views come with good intent and are shaped by life experience, we create a safe space where mutual understanding can take place.
I've learned the power of a person's lived experience -- of their story -- to drive change. But it takes courage to speak your own truth.
I was recently profoundly moved by a young man I met in Pakistan, a country ranked 143 out of 144 on women's empowerment by the 2016 World Economic Forum Gender Gap Report.
I was in Islamabad where, despite women overtaking men in tertiary education enrolments, only seven percent of women are in a professional role. Sayed had travelled from the dangerous FATA region, on the border with Afghanistan, to tell me about how he is including gender equality content into his regular weekly radio broadcasts.
He was encouraging his main constituency -- Taliban and tribal elders -- to send their daughters to school, to stop violence against women. He came from a large family -- seven sisters and one brother. His parents were poor so they chose to send only their sons to school. One day, walking to school, Sayed and his brother made a pact. They agreed that if they ever became influential, they would use their influence to empower women so their sisters might also have a chance at an education.
Sayed's story reminds me that 'the personal is political' -- that the lived experience of inequality, of exclusion, of hardship is what matters. What's more, the personal is precisely the thing that will ultimately spark change and enable us to take that next step forward.
How many CEOs are aware of the micro interactions, the stories that set the tone of their organisation moment by moment?
A few years ago, I wanted to get the Male Champions of Change (MCCs) to take action on domestic violence. Armed with the knowledge that I needed to engage both the head and the heart, I invited Rosie Batty and Kristy McKellar, two courageous survivors of domestic violence to spend time with the MCCs. The men heard from Rosie Batty about the "pieces that are taken from you that can never be reclaimed ... like the joy of seeing your son grow up."
They heard about struggling to hold down a job while living with domestic violence. For Kristy, a senior manager, it meant hiding the bruises; finding that her husband had sawed the heels off her shoes because he didn't like that she was taller than him; getting a phone call telling her he was leaving their six-month-old home alone.
These are the realities for women living with violence. These are the stories that are so often hidden.
Since then, we have seen the MCCs step up their work in this area. They have developed a workplace model to drive impact and every one of the 160 and their organisations are taking action to end domestic violence.
My point is that in today's world there are loud voices working against gender equality. Working to silence our voices. As the Weinstein saga is illustrating, power can have a chilling effect on women's voices. Every one of us, men and women and particularly those in power, have a responsibility to speak. The time has come to use our human stories to shift the system.
Gender equality -- drawing on the strengths of the entire population -- must be at the centre of our future, and the change that will propel it.
After all, as Sayed asked, "What future do I want for my own daughter, what future do we all want for the daughters of this world?"
Elizabeth Broderick will tonight (Wednesday 1 Nov) deliver the Australia Oration at Business Events Sydney's annual Ambassador Dinner.