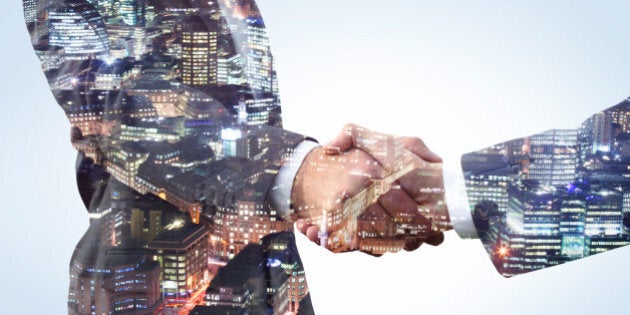 I recently shared the stage with newly-minted Assistant Minister for Innovation Wyatt Roy at the Future Summit in Melbourne.
The room was full of entrepreneurs, venture capitalists and innovators keen to hear how the new Government could turn Australia from an old "dig it up, cut it down and ship it away" economy to a start-up nation rivalling Israel or Silicon Valley.
Wyatt Roy made all the right noises. He talked about how Israel has transformed itself into a modern economy with more start-ups per capita than any other country, and how Australia could position ourselves to be a world-leader by turning our ideas into commercial businesses.
It was a welcome change from the politics of fear we saw from Tony Abbott, but when it comes to encouraging innovation, words are not enough. The real test will be in his Government's actions.
To create an environment where entrepreneurship flourishes, Governments can't just sit back and hope for it to happen. They must act, and this will require public investment, something which the Liberal party has been less excited about.
Roy's performance at the Future Summit was heavy on anti-tax rhetoric, extolling the virtues of business and the need for smaller Government, but US Senator Elizabeth Warren put it beautifully when she said:
"There is nobody in this country who got rich on his own -- nobody. You built a factory out there? Good for you. But I want to be clear. You moved your goods to market on the roads the rest of us paid for. You hired workers the rest of us paid to educate."
Even our "cut it down, dig it up and ship it off" mentality towards our economy has required Government help: $11 billion in taxpayer dollars is still given to fossil fuel subsidies every year. But coal is in structural decline and here in Victoria we currently pay to log our forests -- it gets so much public support it loses the Government money. Clearly these are not sustainable industries for the economy or the environment.
In order to promote the new industries of the future, government clearly has a role to play in encouraging venture capital and getting the tax settings right, but also in simply getting the basics right, and that means public investment.
All businesses rely on public goods, and it's up to the Government to protect and invest in these public goods so they can be used to create wealth and opportunity, especially for business. Start-ups are no different.
It is our publicly-funded education system that educates the talent that start-ups need. Lack of qualified talent (for example, in coding) is one of the main reasons that tech companies leave Australia for Silicon Valley. We must teach our kids to code in schools. India does it in grade four, so we're already significantly behind.
The basic government functions of infrastructure and town planning also play a huge role. In my electorate we have the Parkville precinct, with the Royal Melbourne Hospital, the University of Melbourne, the soon-to-open Victorian Comprehensive Cancer Centre and several large research institutes located in the one area. This co-location has been extremely important in new creating new inventions and businesses in the biotech and medical sphere, and it's something the Government has a role in encouraging through planning.
The precinct has become so big that they're now facing infrastructure challenges. A new Melbourne Metro train station will be a welcome addition to the precinct, if only the Turnbull Government would free up some Federal money to invest in this vital project.
Innovation, after all, is about people. People make the discoveries, people have the great ideas, and people need services like transport and childcare to enable them to do good work. This should not be overlooked when it comes to the role of Government in fostering innovation.
We must also not forget that Government is, and should remain, a major funder of research, particularly at the early stage.
While Israel ranks second in the world in GDP expenditure on research and development, R&D funding in Australia is at a 30-year low and the CSIRO budget was cut by over $100 million in the 2014 budget. Other countries, such as the US, Japan and Korea are setting targets for 3 percent of GDP spend on R&D while Australia languishes around 2.2 percent.
If the Turnbull Government is serious about innovation, it cannot ignore its role in publicly funding the science and research that businesses and our society rely on.
I congratulate Wyatt Roy on his new appointment, but the challenge is now to make sure the Government doesn't stick to its old ideology that everything can be left the free market with little to no role for Government. This would be a huge mistake. Instead, if we identify where Government can make strategic investments, particularly in education, infrastructure and research funding, that's what will really make Australia a start-up nation.
Ellen Sandell is the state MP for Melbourne, representing The Greens. She was previously CEO of the Australian Youth Climate Coalition and has a background as a scientist.