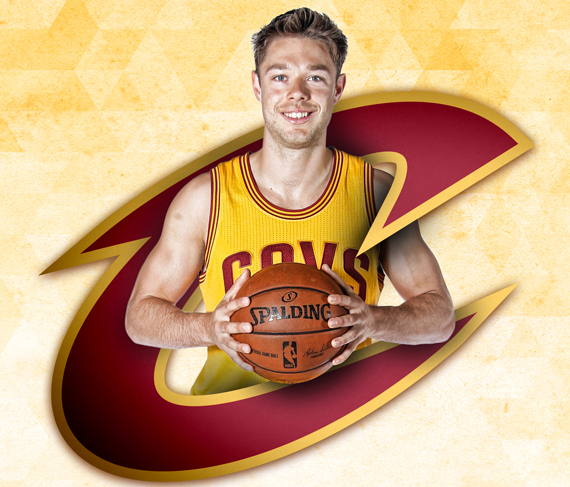 And yet, everybody seems to be talking about an undrafted backup point guard from Australia named Matthew Dellavedova. This guy has become an unlikely finals hero, and the whole country is enamored with his gritty, gutsy play.
It's a classic "Cleveland" underdog story, one that reminds me a lot of the challenges our entrepreneurial community faces as we push to reinvent our local economy from former industrial boomtown to hotbed for high-growth tech and healthcare companies.
Though we have some things in common (including basketball), Northeast Ohio is not Silicon Valley and we all know it. However, just like "Delly," we also know that if you work hard, refuse to quit and play to your strengths, you'll always have a fighting chance.
Here's four quick lessons "Dellymania" can teach us all about succeeding in the entrepreneurial space.
1. Nothing Beats Smarts + Hustle
Intelligence + work ethic is a great equalizer. Whether you are competing in sports or business, victory is never guaranteed; smart people who refuse to be outworked give themselves a fighting chance in any endeavor they undertake.
Smarts are critical but more important than any other single trait, hustle is what has allowed Delly to hold his own against the NBA's reigning MVP. Entrepreneurs (especially ones who do not live or work in Silicon Valley) take note. Outworking your competition is one of the single best ways to level the playing field.
2. Pick Fundamentals over Flash
It's always great to have style and substance - but if you have to choose, pick partners and employees that have mastered the fundamentals of their discipline.
Delly doesn't always look graceful - In fact he almost never looks graceful, but his defense is tenacious, he has a knack for finding the basketball and he makes clutch shots in key moments. He simply knows how to help his team win. That will always be valuable commodity, in sports or entrepreneurship.
Remember when the people were trying to paint Dellavedova as a dirty player because his hustle was frustrating the egos of bigger, faster stars? Seemingly overnight, that script has been flipped. He won't back down under pressure, so now they praise him as "gritty" instead of criticizing him for playing too rough. Earlier in the season, Cavs coach David Blatt was criticized for even playing Delly at all. Now even that critic has changed his mind.
There's a real lesson here for entrepreneurs. Naysayers will come and go and adversity will strike, you can count on it; but if you buckle down and focus on the important things, people will eventually see what you (and your work) are really about.
4. Everybody Loves an Underdog
Entrepreneurs from Northeast Ohio are underdogs; but that's OK because being an underdog can be freeing and extremely motivating. Mixed with good fundamentals and a strong work ethic, underdogs can and do shock the world.
So, whether you trying to create a high-growth company of your own, or working with us at JumpStart to strengthen entrepreneurial ecosystems, don't hide your underdog status, embrace it - broadcast it to the whole world like Delly does. Let your funders, employees, customers and critics see what can happen when you combine hard work and dedication, Cleveland-style.