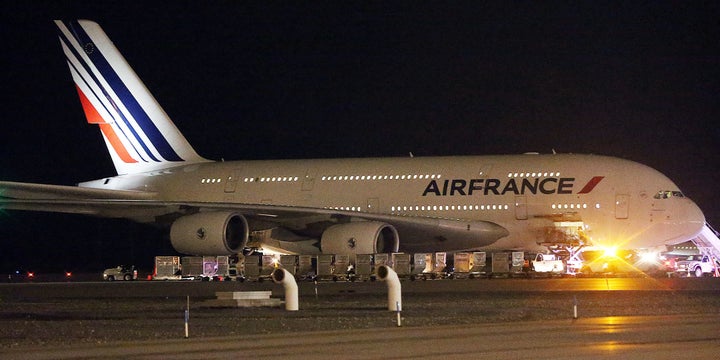 Two Paris-bound Air France airliners were diverted Tuesday night after bomb threats.
Air France said both flights were ordered grounded after takeoff based on the anonymous phone threats. The planes landed safely, the airline said in a statement. Passengers were evacuated and the airliners and luggage were being searched.
AF55, an Air France flight from Washington, D.C., to Paris, was diverted to Stanfield International Airport in Halifax, Nova Scotia, according to the airline. A spokesperson for the airport said passengers had exited the plane, which had landed safely. Kelland Sundahl, a CBC journalist, said fire crews had arrived at the scene.
The Royal Canadian Mounted Police, which was leading the investigation in Halifax, announced early Wednesday that no bomb was found on board the plane.
A second Air France plane, carrying 497 people from Los Angeles to Paris, also was grounded Tuesday night. That plane, AF65, landed in Salt Lake City.
KSL.com reporter Nicole Vowell said the diversion was "due to a bomb threat." She added that "airport police [and] multiple agencies" surrounded the airliner.
"Several law enforcement agencies are working in concert, following established protocol, to determine the nature of the threats which caused the aircraft to divert," Todd Palmer, an FBI special agent in Salt Lake City, said in a statement.
Keith Rosso, an AF65 passenger from California, told AP that "everything was smooth, everything was great, everything was going swell" for the first two hours of the flight.
Suddenly, "the flight attendants quickly came by and cleared plates, then there was an announcement that we were making an emergency landing and that the flight attendants were trained exactly for situations like this," Rosso said.