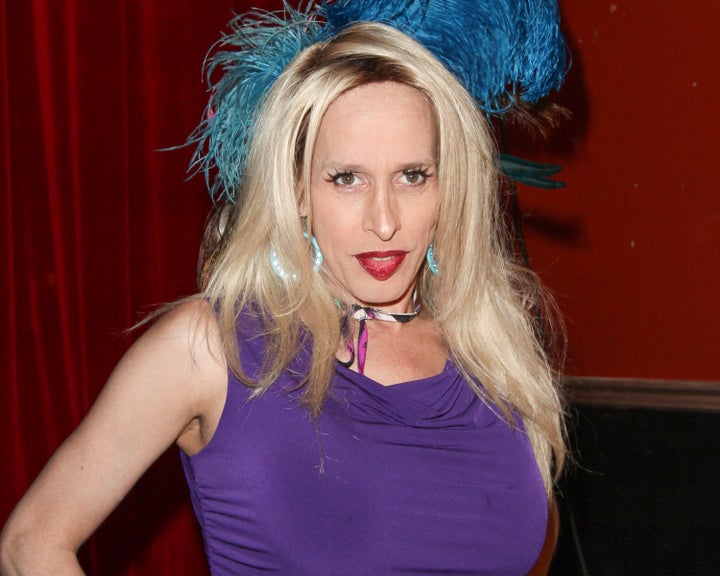 A popular adult film website purchased an alleged sex tape featuring Alexis Arquette but promptly destroyed the footage in an effort to preserve the transgender actress's memory.
Porn site xHamster paid $25,000 for the tape, which was reportedly being sold by one of Arquette's former lovers, and then obliterated it, the Daily Mail reported Tuesday.
xHamster spokesman Alex Hawkins confirmed the report in an email statement sent to The Huffington Post.
"Ms. Arquette was an icon and activist in the trans community and we could not see someone smear her memory the way the selling party was trying to do," Hawkins said, noting that his company had "acquired the tape and subsequently destroyed all copies of it."
He went on to note, "We hope people will remember Ms. Arquette for the activist that she was and that her memory will continue to live on."
Arquette, a transgender actress best known for her roles in "Last Exit to Brooklyn" and "The Wedding Singer," died Sunday at the age of 47 of complications related to HIV/AIDS.
Arquette's brother Richmond and sister Patricia joined members of the LGBT community in paying tribute to their sibling. Meanwhile, pop artist Sham Ibrahim, a close friend of Arquette's, honored his pal Sept. 13 with a heartfelt YouTube video.
UPDATE: "There are always going to be vultures in Hollywood that want to profit off the misfortune of others. The sad thing is, Alexis is gone and she's not here to defend herself," Ibrahim told HuffPost in an email. "It's sickening that anyone would have such disrespect in trying to sell a sex tape after a person has died, but at the same time I'm not surprised."
He added, "I mean, who cares if Alexis did a sex tape? Some of the biggest stars in the world like Kim Kardashian and Pamela Anderson have done the sex tape thing. What makes me truly angry is someone is trying to profit off her death as if it's a business opportunity."
Kudos to xHamster for honoring Arquette's memory.