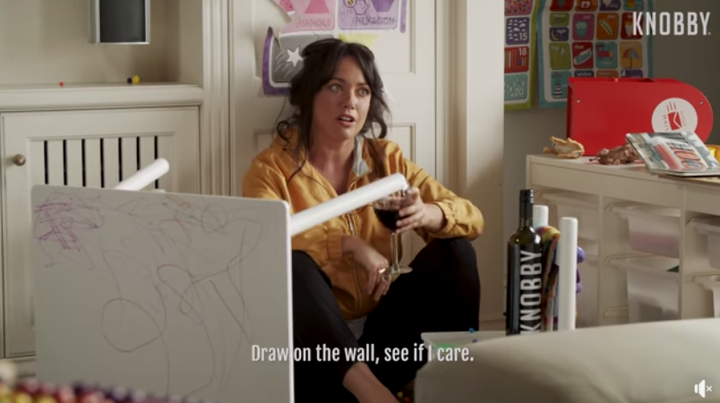 Melbourne-based comedians Max Price, Luke Goodall and Mahalia Brown produced the spoof doco that has blown up to nearly 1 million views in a few days.
Species of Isolators looks at the types of people who exist in lockdown – and we're sure you'll recognise a couple of your mates in this one:
Your girlfriend using her spare time to become TikTok famous but just comes off looking like a boomer (um, that could be me actually), panic buyers, the person starting yet another podcast and that person bringing wine o'clock earlier every day (also possibly be me.)
"A lot of the characters in the video came from real life examples and things we've noticed on social media leading up to filming," Luke Goodall, who made the video for Aussie undies brand Knobby, told HuffPost Australia.
"Parents being driven to drink because they have no idea how to home-school. Guys who have run out of toilet paper and are now being inventive with what they can use to wipe their bums.
"It was also quite a challenge to put on the shoot while adhering to the social distancing measures, as you'd imagine. We produced the video under strict social distancing rules, which added a unique set of filming obstacles that just added to hilarity."
Check out the video below for a relatable LOL in all this madness.