A group of Australian artists is calling attention to a trove of leaked reports detailing child abuse at the nation's offshore detention center on Nauru, a remote island that is part of Australia's controversial offshore detention scheme for people seeking asylum.
The Sydney-based exhibition "All We Can't See" is a collection of works by 33 Australian artists. Each is a direct response to the "Nauru files," a collection of 2,000 leaked documents The Guardian reported on in 2016. The reports detail cases of assault, sexual abuse and self-harm that asylum-seekers and refugees endured under the care of the Australian government.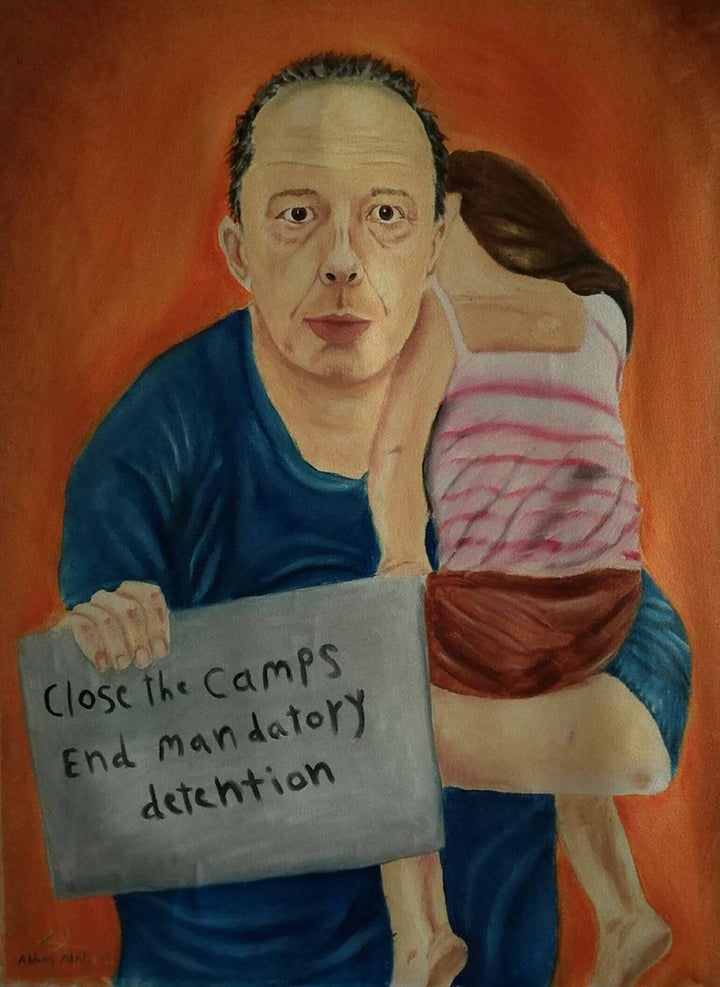 Australian artists including Ben Quilty, Abdul Abdullah, Josh Yeldham and Janet Laurence were quick to sign on to the project, which asked the artists to respond to individual case files.
The Australian Senate convened an inquiry shortly after the Nauru files became public, exposing damning findings about how offshore detention camps were run. However, senators from the governing party called the inquiry a PR stunt in a dissenting report.
Arielle Gamble, co-curator of "All We Can't See," said the exhibition was motivated by Australian author Richard Flanagan's description of the files as "anonymous short stories" that might be "called in another context flash fiction. Except they are true stories."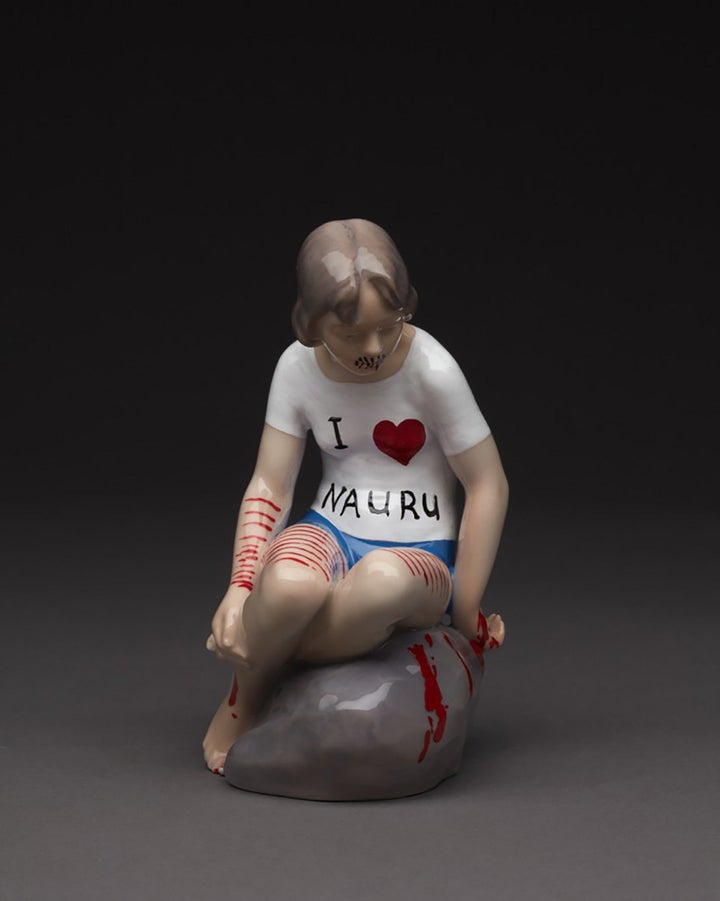 Gamble said she fears the Nauru files did not get enough public attention at the time.
"There were all these stories that people needed to read but weren't engaging with," Gamble told HuffPost Australia.
She wanted to find a new way to help Australians to connect with the people behind the files.
"I think each artist believed so much in getting this information out there and doing whatever they could to help share these stories," Gamble added. "That's why they came on."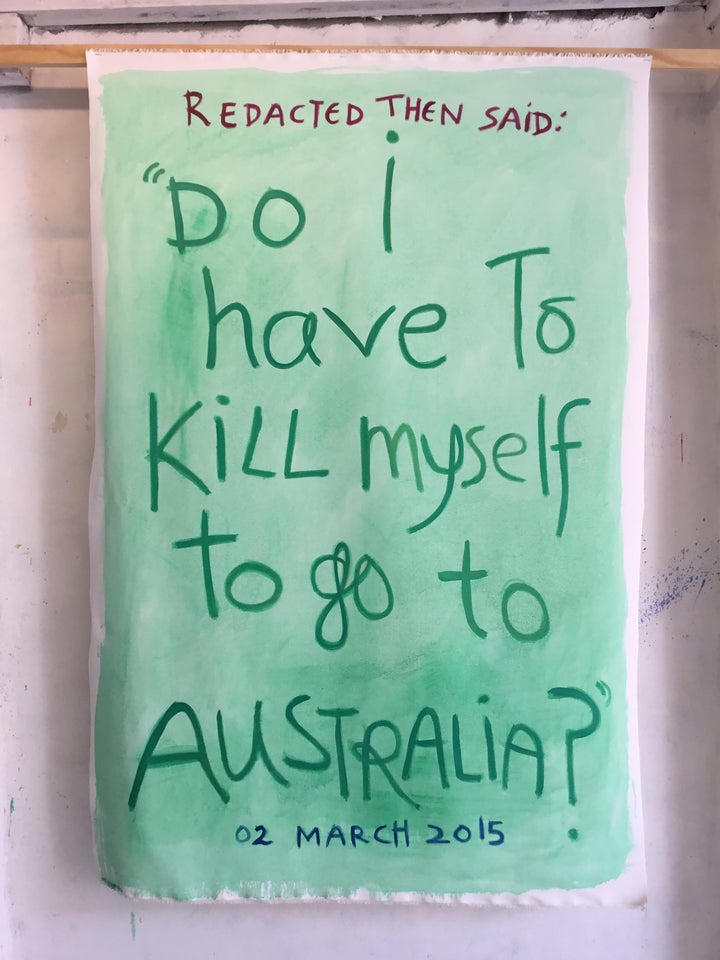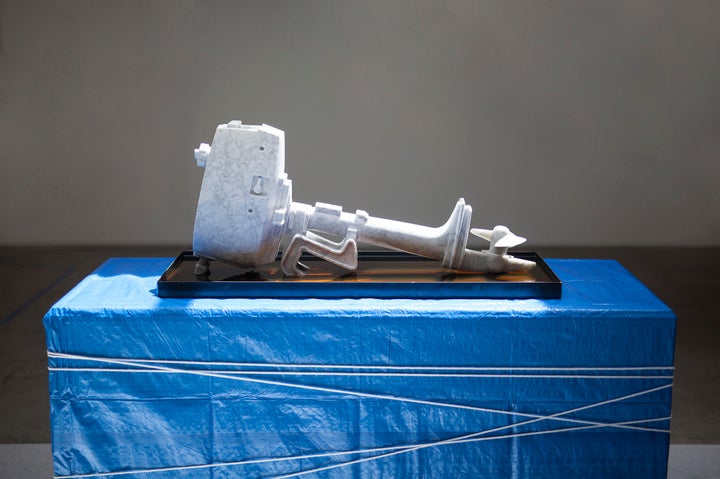 Gamble said she found photographer Pia Johnson's untitled work to be the most moving.
It consists of three panels of photographs of the artist obscured behind a shower curtain and is based on a young detainee's report about asking to be allowed to shower for four minutes instead of the usual two.
"Her request has been accepted on condition of sexual favors," the report read.
"The guard asked if they could watch a child shower," Gamble said.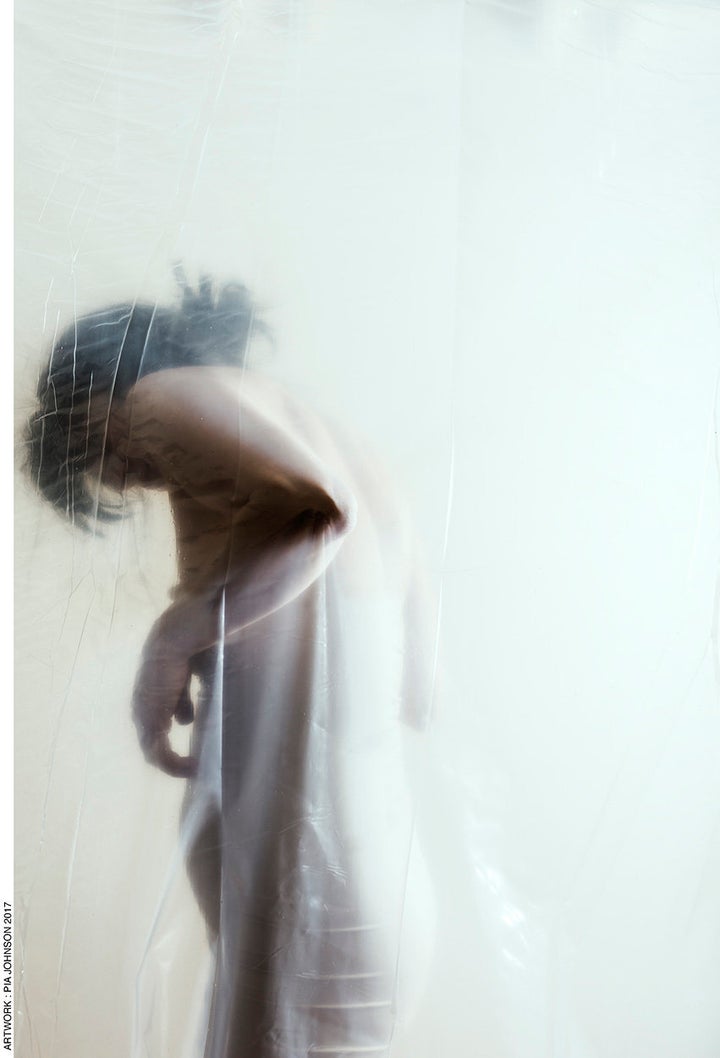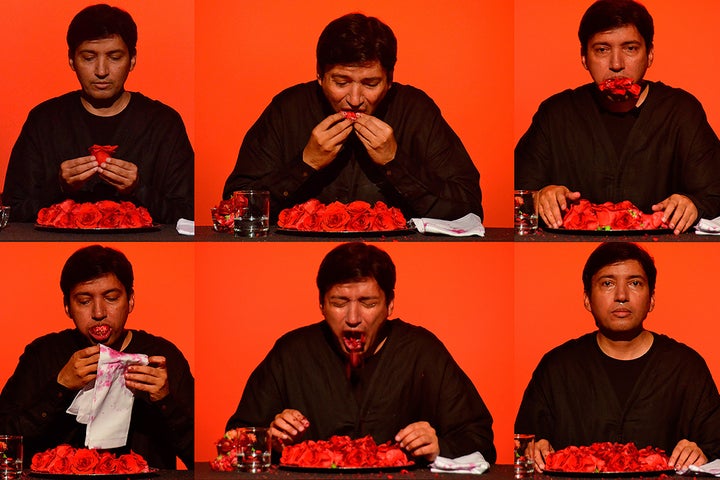 With the weeklong exhibition wrapping up in Sydney, Gamble is hoping to promote the works regionally.
"All We Can't See" has also recreated The Guardian's online database of abuses, with the intention of getting members of the public to respond to the files with their own artwork.