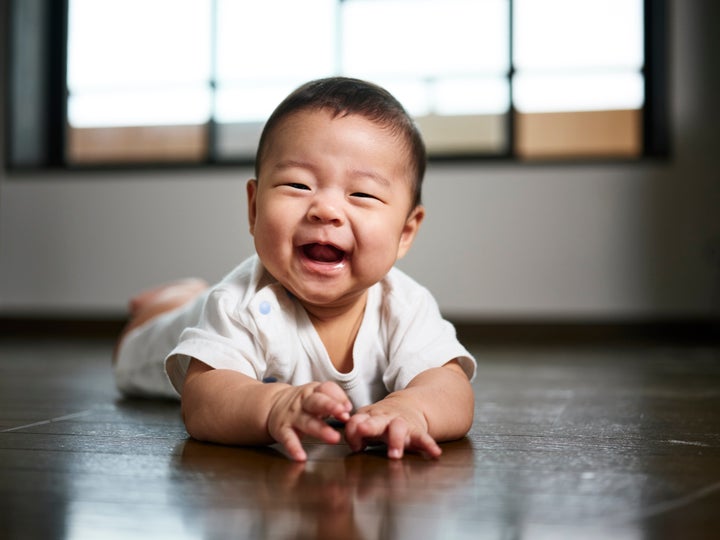 As we near the end of 2019, many baby name experts are looking back at the choices that were popular among parents this year. But the folks at Nameberry are also looking forward and examining the baby name trends likely to make a splash in 2020.
The popular name website's editors compiled a list of top baby name predictions for 2020 based on the picks that "saw the biggest increase in interest" from Nameberry visitors in 2019 compared to 2018.
"Our top baby names are a radical departure from the official national list, which suffers from a considerable time lag," wrote Nameberry co-founder and CEO Pamela Redmond. "We won't know which names were really used most often for babies in 2020 until May of 2021. The names here offer baby namers a heads up on trends and specific names destined to get more popular in 2020 and beyond."
Below, find Nameberry's list of hot baby name predictions for 2020 and Redmond's explanations for each pick.
Girls
Boys
Austin ― This Texas city name is poised to climb again now that the memory of Austin Powers has faded. You can also see it as a feminist literary name, a tribute to author Jane Austen.

Alva ― Every American schoolchild knows this as the middle name of the great inventor Thomas Edison, whose surname has also become popular. With Alma and Alba now stylish for girls, Alva could gain visibility for boys.

Acacius ― This ancient name carries the trendy "s" ending and a botanical meaning, a style winner on three counts.

Tate ― Norse surname Tate, which means cheerful, is theoretically unisex but used 95% of the time for boys.

Diego ― Diego, which you'd be forgiven for not knowing was the Spanish form of James, is one of the hottest Latinx names for boys in the U.S.

Easton ― Easton, technically a place name literally meaning east town, is preppier and more popular than the cowboyish Weston.

Lucius ― Lucius can't help being a luscious name, one of the male forms of the ancient Roman clan name meaning light. While Lucy, Lucia, and Lucian are all rising on popularity lists, Lucius has yet to hit the U.S. Top 1,000.

Cash ― Cash is a multi-dimensional name, theoretically a short form for the stylish ancient names Cassius or Cassian, a tribute to Johnny Cash or a straight-out ode to money.

Ash ― Ash is a short form of the popular biblical Asher, which means happy, and might also be considered a tree name. It still stands outside the Top 1,000.
For more information about the picks and additional hot names of 2020, visit Nameberry.