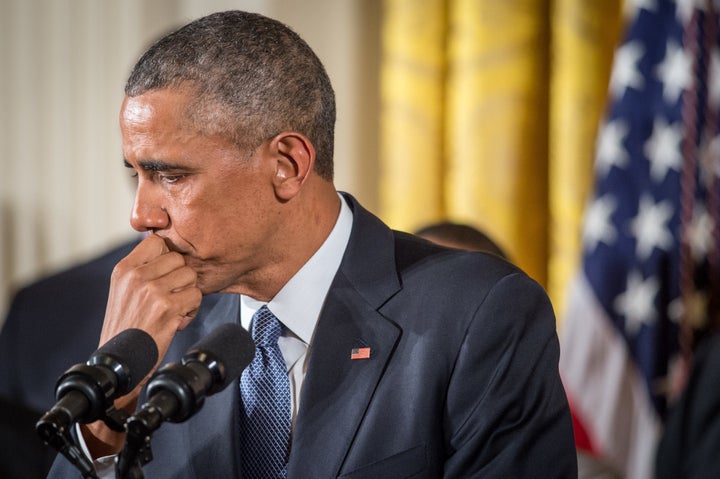 WASHINGTON -- As President Barack Obama enters his last year in office, there is one indisputable truth about his tenure: The nadir came on Dec. 14, 2012, when 20 first-graders and six educators were killed in Newtown, Connecticut.
That morning, Obama was reduced to tears for the first time while in the Oval Office. That afternoon, he struggled to say the words as he addressed the nation on the unconscionable tragedy.
The difficulties didn't end there.
Two days later, Obama traveled to Newtown, where he walked through the halls of the high school visiting with first responders and consoling family members of the victims, before delivering a memorial speech to the shaken town. Far less is known about those visits, in large part because the president has not talked about them.
Valerie Jarrett, the president's close adviser, accompanied him that day. And three years later, she spoke with The Huffington Post about the taxing, emotional experience.
"I remember one dad who was so strong with the president, and I was following behind the president, and as soon as the president moved on, he just collapsed," she recalled. "You could tell it had taken all of his strength just to be able to greet the president of the United States, and he just couldn't hold it together."
In Jarrett's words, this is the story of the days after the worst day of the Obama presidency:
"I remember one of the children was a twin and the twin shared the photograph of them together. And I remember at that point, I completely lost it and had to kind of turn away."
And here are some of the photos referenced in the interview above: