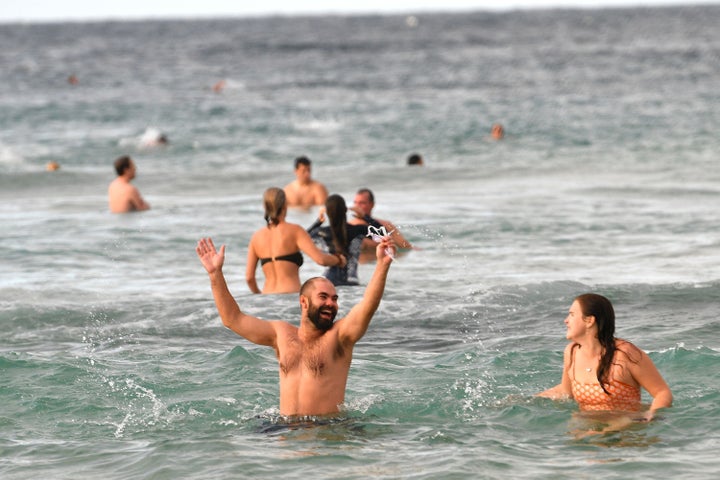 Rangers are on standby to tell surfers and swimmers to leave their possessions on the sand.
With temperatures below 20 degrees Celsius and overcast skies, the weather was not exactly perfect for the beach but the ABC reported 600 people went through the gates before 9am.
Local council has said the reopening is meant to be for locals only but HuffPost understands rangers are not checking IDs at this time.
Here are the best images and reactions to the reopening of Bondi (and nearby Bronte):