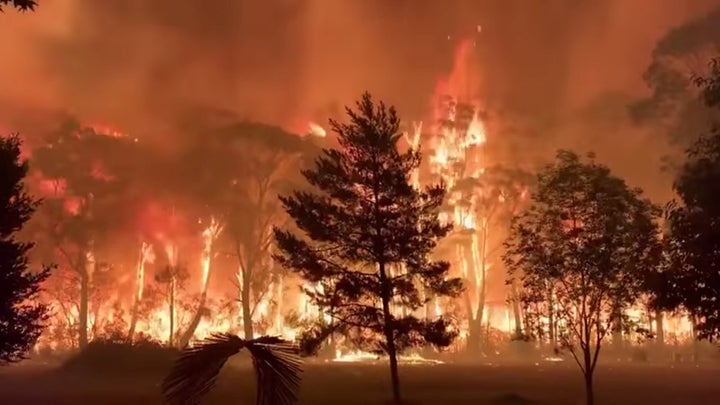 Emergency warnings for dangerous bushfires are in effect on both sides of Australia on Monday.
The ABC said several properties were destroyed near Mount Tomah in the Blue Mountains, when the Gospers Mountain fire jumped containment lines Sunday afternoon.
Video shared by the New South Wales Rural Fire Service (RFS) showed the Gospers Mountain blaze moving from treetop to treetop in a phenomenon known as "crowning". Flames from what authorities have dubbed the "mega Fire" were reportedly 70 metres high.
The Gospers Mountain fire has burnt through more than 375,123 hectares of brush alone, according to the RFS. Firefighters are battling more than 100 blazes across New South Wales, with conditions expected to worsen in coming days.
In Western Australia, about 400 firefighters entered their fifth day fighting a bushfire north of Perth, which has engulfed over 11,000 hectares of land, Western Australian Department of Fire and Emergency Services Superintendent Sven Andersen said.
Bushfires have killed at least six people across the east coast of Australia this season, burnt about 2.5 million acres (1 million hectares) of farmland and bush and destroyed more than 400 homes.
A heatwave sweeping east across the country is also expected to increase the fire risk this coming week.
James Redmayne and Carly Williams contributed to this report.