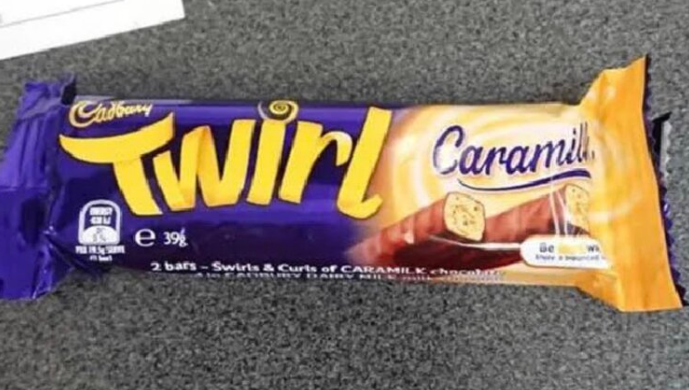 The latest drop of Australia's iconic-yet-uber-mysterious Cadbury Caramilk chocolate bars will reportedly run out by mid November but a new hybrid version is coming.
A photo, which seemed to feature a Caramilk Twirl bar, was sent by fan Emma Beckett via DM to the official Cadbury Dairy Milk Facebook account this week. Emma originally saw the picture on the Caramilk Addicts Club Facebook page, before it was deleted.
Emma received a response from Cadbury that confirmed the regular blocks will soon sell out but there is a new product on the way.
"Cadbury Caramilk has been so incredibly popular that we've been looking at a number of new options for limited edition Caramilk products in never-seen-before formats," Cadbury Australia said.
Emma posted screenshots of the statement on the Caramilk Addicts Club Facebook Group.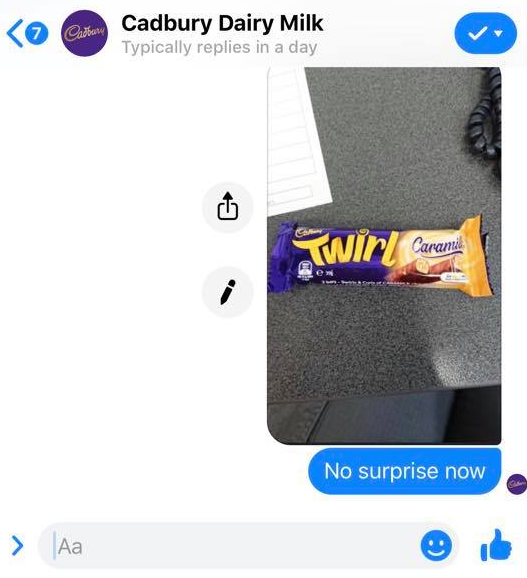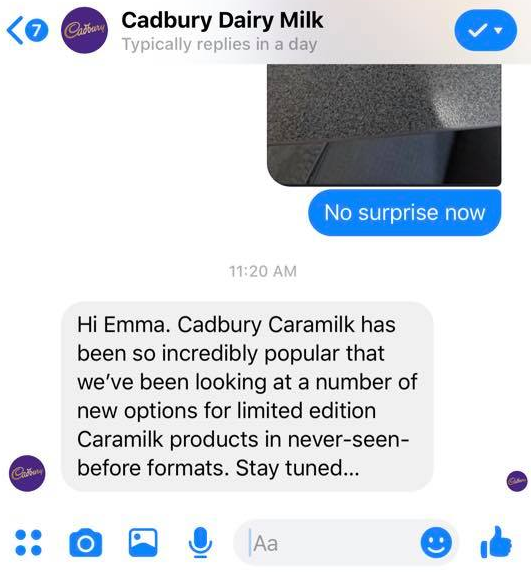 Shoppers have grown increasingly frustrated with Cadbury since the company rolled out the limited-edition flavour in 2018. The food item gained a devoted following, including celebrities, its own online forums, and has ended up on eBay for more than $900.
The hysteria resulted in Cadbury releasing more of the bars in September this year.
Caramilk's biggest online fan, comedian Christian Hull told HuffPost Australia the Caramilk Twirl should help make up for disappointment that the regular bars, from the most recent release, will soon be gone.
"I haven't tried it yet but honestly there is no need to it will be amazing," he said.
"Especially now we have learned that the blocks of Caramilk are out of stock and the Twirl will be our only option for Caramilk over the Xmas period.
"It will be interesting to see if they bring out any other collabs."
Professor Gary Mortimer, who specialises in retail and marketing at Queensland University of Technology, said the brand "running out" of the Caramilk chocolate bars is hardly a coincidence.
"One might say, (it's) poor production planning, but Cadbury is a global FMCG business, meaning this strategy of limiting inventory is a smart marketing tactic," he told HuffPost Australia.
"Intentionally limiting inventory last year, was a 'teaser tactic' to draw attention to a long anticipated re-launch in October this year. This campaign also increased consumer 'FOMO' (fear of missing out)."
Mortimer added that having limited stock increases "word-of-mouth" resulting in Cadbury not needing to spend as much money on advertising because the customers are already promoting the brand for free - at scale.
He said the strategy will mean more sales long-term.
"Have you waited outside ALDI recently for their specials? Same tactic – promote – limited quantities – increases competition amongst shoppers, excitement and keeps you coming back.""
Cadbury Australia did not immediately respond to HuffPost's request for comment.