People around the world will feast on tacos and tequila in celebration of Cinco de Mayo on Tuesday. But most of the those olé-ing/mole-ing it up will actually be outside of Mexico, according to former Mexican-food chef, Arlette Martinez. The Mexican Canadian said that the holiday is not a big deal in Mexico except for the state of Puebla, where the Mexican army defeated the French army at the Battle of Puebla, on May 5, 1862.
The first Cinco de Mayo celebrations in the US took place in the 1950s and 1960s, according to National Geographic. Martinez said they were done as a sign of solidarity, and noted that Cinco de Mayo became more of a drinking party around the 1980s when the celebrations began including alcoholic corporate sponsors.
"Sadly, during this time, we also encounter a lot of conspicuous racism," she said. "It is great that people embrace Mexican food and culture, but please avoid the ponchos, sombreros and moustaches for photo booths."
And how do Mexican Aussie chefs feel about this?
Part-owner and general manager of Sydney's Bad Hombres Dining Jose Artidiello told HuffPost Australia that Cinco de Mayo can be so much more than an attempt to capitalise on Mexican culture.
"It has been used as a unifier for the Hispanic community in the US, which accounts for about 20% of the population, allowing them to celebrate their heritage, cuisine, and traditions," Artidiello, who is from Mexico City, explained.
"It's not really about the origin of the holiday anymore (although recognised in Mexico is not highly celebrated), but what it has transformed into," he added, "yes, it is an excuse to go out and eat Mexican food and drink tequila on a superficial level (what's wrong with that), but it is up to us to give it a deeper more cultural meaning by telling our story."
After spending 10 years Down Under, Artidiello has seen Mexican cuisine surge in popularity in the hospitality scene with more and more people interested in Cinco de Mayo. A movement Artidiello said has given him the chance to showcase his culture to his friends, colleagues and customers.
"In fact, just explaining it is not the "Mexican independence day" is a great conversation starter," he said.
"People are not that familiar with Latin-American culture in Australia, so every bit of information you give out they find fascinating while making me feel proud about my background."
With all that in mind, let's grab a cerveza and celebrate Cinco de Mayo with these delicious dishes.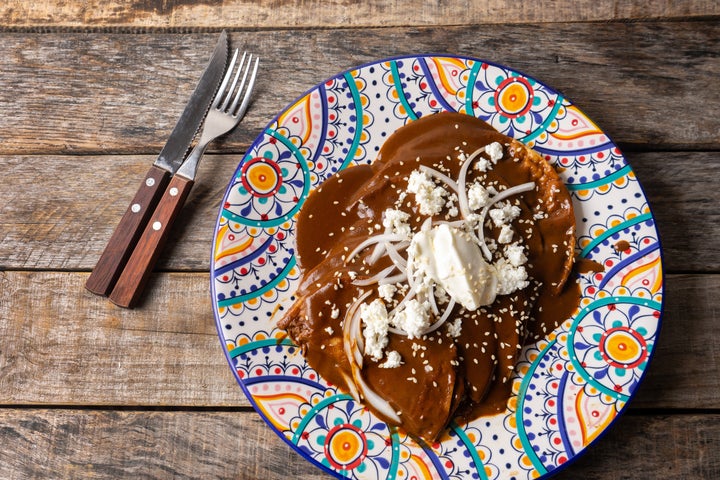 Perhaps one of the most celebrated Mexican sauces, mole is proof that Mexico's culinary contribution to the world has an ancient history that can be traced back to the Mayans and Aztecs, said HelloFresh's head chef, Corby-Sue Neumann.
"This rich sauce of ground cocoa, earthy spices and a peppery bite of chilli is balanced flavour at its very best. Add fresh cilantro or a squeeze of lime citrus, and you've got Mexico in a meal," she added.
Notes: The word "mole" comes from the Nahuatl (Indigenous language) word "molli" meaning "sauce" or "mixture." The most famous mole, mole poblano, comes from Oaxaca and Puebla, said Martinez, adding that it's usually served in celebrations such as weddings, quinceañeras, etc.
Ingredients: Ground cocoa, dried chilies (ancho, mulato, guajillo), chocolate, raisins, almonds, plantains, cinnamon, clove, cumin, poblano pepper, cilantro, lime and other ingredients (more than 30 in total).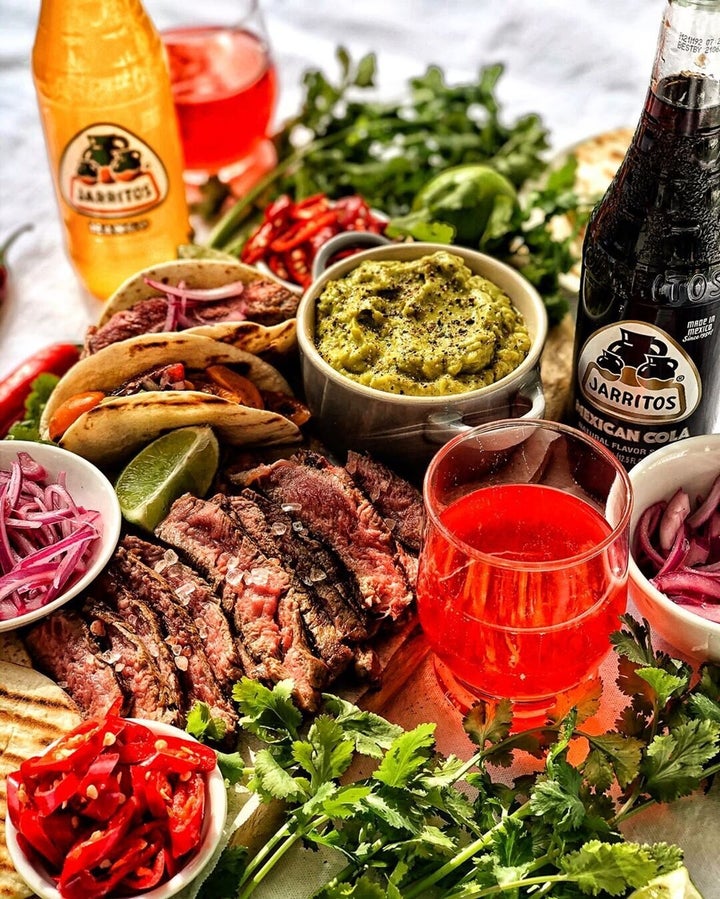 Mexico's first official soft drink Jarritos, founded in the '50s and a bestseller in Mexico and USA, is a good option for beverages - and it's available in Australia for easy delivery from restaurants like Mad Mex.
Jarritos means 'little jugs', named after the long-standing cultural tradition (dating back to the 1920s) of aguas frescas - flavouring water with fruit and serving it in clay jugs to jeep it cool during the hot Mexican summers.
Raul Gonzales from Jarritos says drinking the classic soft drink gives him nostalgic vibes.
"It brings back childhood memories as a kid when there was family get- togethers – the adults were enjoying tequila and wine and the kids where drinking Jarritos sodas," he said.
"My favourite flavour would have to be the mandarin, second to the pineapple flavour – both go so well with food, especially tacos al pastor."
And, yes, you can make it a boozie affair.
"Grab a bottle of Claze Azul tequila and whip up some easy Tommys Margaritas - using Lime Jarritos as a mixer," Gonzales added.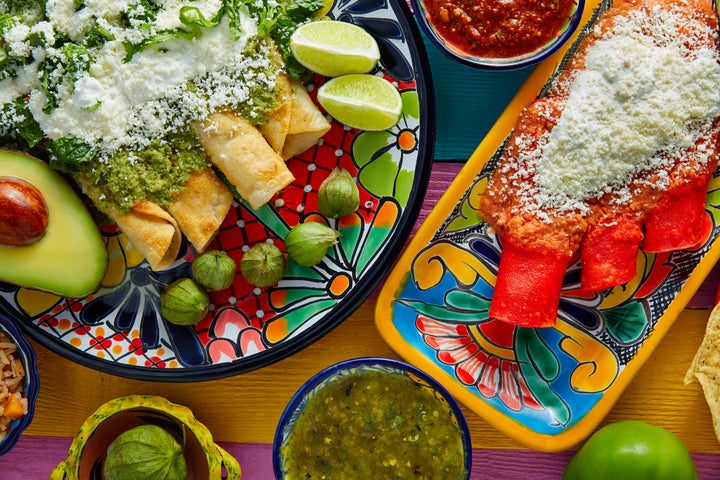 Originating from the Mexican state of Puebla, what makes this dish special is the poblano peppers. These mild chilli peppers add an extra punch that makes this dish a standout, said Neumann.
Notes: The poblano pepper is often featured in foods eaten during Mexican independence celebrations, said Martinez, who was born and raised in Oaxaca, Mexico. Another dish that uses poblano peppers is chiles en nogada, and is also eaten during Cinco de Mayo festivities, added the former chef.
Ingredients: Ground beef/veggie ground alternative, poblano pepper, all-purpose flour, Mexican seasoning, beef/veggie broth concentrate, chopped onion, chopped, flour/corn tortillas, Monterey jack cheese, lime, baby gem lettuce, honey, cilantro.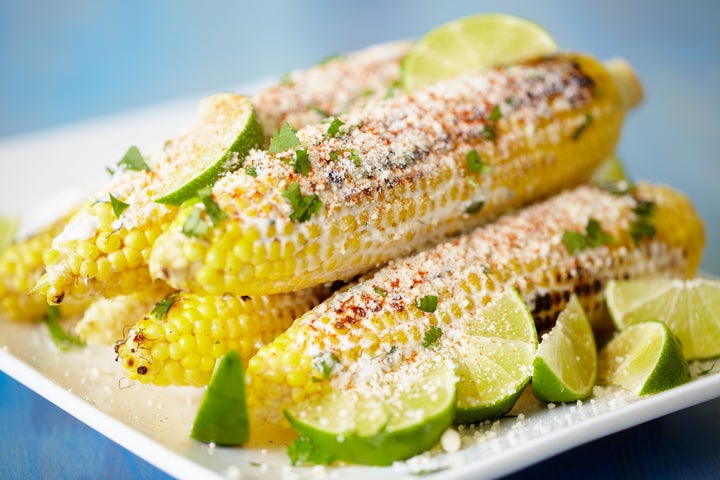 Mexico's rich street food culture lends itself to a wide variety of affordable and tasty authentic dishes. Street corn is an easy-to-prepare and widely-enjoyed snack sold by street vendors and in local markets across Mexico, said Neumann.
Ingredients: corn on the cob mayonnaise, sour cream, garlic, feta or cotija cheese, cilantro, chilli powder and paprika.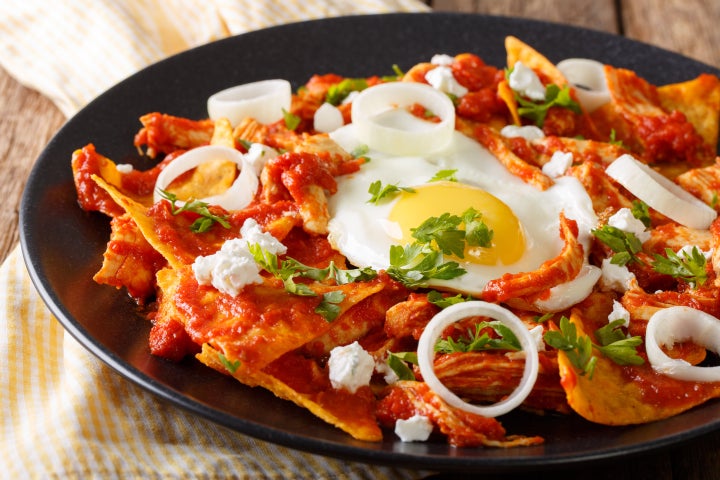 Chilaquiles is Mexican comfort food at its finest. Traditionally, a stack of fried tortillas is topped with spicy sauces, plenty of cheese, and sometimes fried eggs.
Ingredients: black beans, tortilla chips, radishes, diced tomatoes, green onions, garlic, Mexican seasoning, cayenne pepper, cilantro, shredded cheddar cheese, sour cream, lime.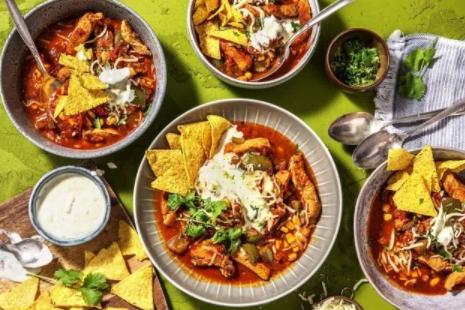 Packed with delicious and filling meat and veggies, pork stew is a popular dish on Mexico's Yucatán Peninsula, said Neumann.
Ingredients: pork strips, chicken broth concentrate, cilantro, garlic, fresh corn kernels, Mexican seasoning, green bell pepper, tortilla chips, lime, crushed tomatoes, mozzarella cheese, sour cream, smoked paprika
Classic Burrito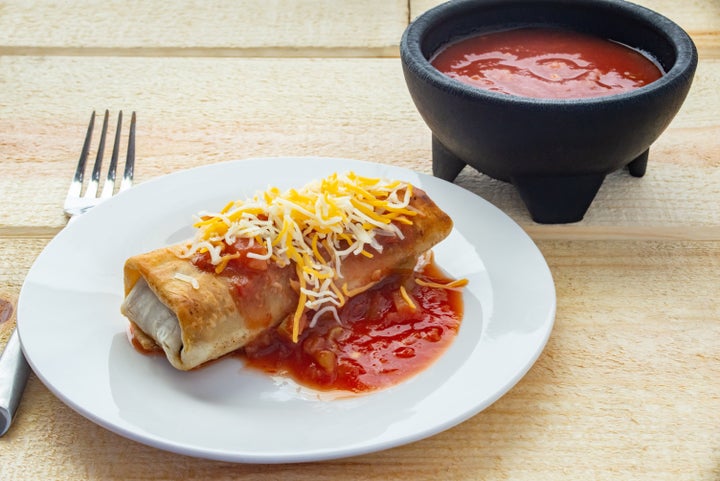 Burritos, the larger and often more satisfying version of tacos, are a worthy indulgence. When else can foods from every food group come together to form a single harmonious (if messy) meal?
You can make your own elaborate take on the Mexican favourite or simply reach for your phone for some delivery app action.
May as well since one Aussie app is pulling a Willy Wonker - 40 customers who find a golden ticket in their Mad Mex burrito ordered via Menulog during May, will win free burritos for the rest of the year!
Original article by Charmaine Noronha for HuffPost Canada.