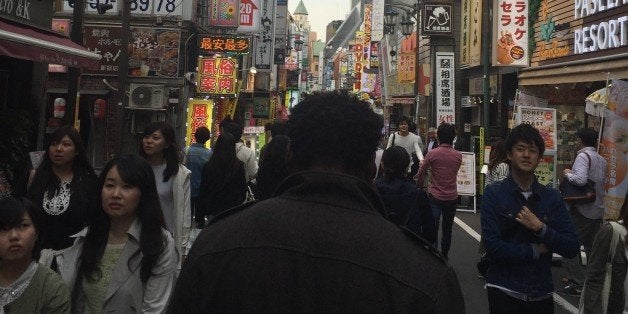 My life coach once told me that "Success is an illusion". At the time I wasn't sure if I believed her, but those words have been etched in my memory ever since. The more I've excelled apart from football, the grander the illusion has become that it's been without struggle. That couldn't be further from the truth.
At times I've gone days without leaving my house. Not even to check the mailbox or grab a bite to eat. Feeling so empty and devoid of purpose, I couldn't see the point in doing anything. When my schedule forced me, I'd slowly get into uniform, grab my helmet and take on the day. Be it on set for production, the writer's room, or even a meeting for some new and exciting potential project. By game time I transformed and was ready to play, but when the dust of each duty settled, I either felt great about what I'd done or utterly incomplete.
Truth is, I haven't shared the full scope of what it's like to transition after football. Since retirement, I've become a ray of hope for players faced with the reality of life-after and what it looks like to live out your passions with no major or lasting effects from the game. Although I have no regrets of leaving and have enjoyed this second phase, the transition has been challenging for me too.
My biggest fear after playing was being one of those guys who couldn't let go. Living the rest of my life a shadow of who I was in my twenties. As a result, I distanced myself so far from football I have a hard time even remembering who I was. Having little recollection of the Big Ten Player of the Year that wore No. 5 for the Illini. Driving the tunnels of Pittsburgh without even glancing over at Heinz Field, the place where I became a back-to-back 1,000-yard rusher for the Steelers. Avoiding a return to Arizona, the place where I re-joined Bruce Arians and the Cardinals in my most enjoyable year of playing in the NFL. I abandoned these moments in my life believing that would help me move forward, and while that's been the case, it's come at the cost of my identity. Leaving me in a personal purgatory between Former NFL running back and Hollywood writer/director. Neither of them feels real.
Football doesn't teach you to embrace your feelings. It actually does the opposite, forcing you to be tough, suck it up and move on. With this, I've realized that even off the field it's hard for players to process their own individual suffering. So when the game stops and you can no longer run and tackle your frustrations away, the negative energy gets bottled up and can show itself in dangerous behavior. Like a blood clot that goes undetected until it's too late, drugs, alcoholism, women, domestic abuse are some of the ways it tends to permeate. For me it was emotional abuse. Like many players who are conditioned to withstand verbal attacks from coaches, I'd say things to the people closest to me without understanding how hurtful they were. Even in moments of encouragement, I couldn't understand why the harsh criticisms had such lasting effects. In my life I was so used to being berated by coaches and fans, who would then turn around and expect me to score the game-winning touchdown, that I became conditioned to withstand what I later learned was emotional abuse. I never took into account that not everyone is conditioned to be calloused. I struggle everyday to learn how to communicate in a way that inspires change, without destroying confidence.
When you've been raised in a locker room and eventually become a part of society, it doesn't feel like reality. Much like coming out of prison, everything feels different. There's really no way to prepare for it. Nothing is congruent with the way you've learned to be. If there's a problem during a game, it's handled on the sidelines. If there's a problem between teammates, it's handled in the locker room. If there's a problem in real life, you ignore it and act like there isn't. Because trying to address anything uncomfortable, is highly uncommon.
In retirement, I've realized the merit athletes build over a lifetime is false. Everything you do professionally is forgotten when your career ends. After being praised for your ability since little league, it's tough to find self-worth when you're no longer "the man". Many people you thought were friends disappear when the home games and parties end. In a conversation with a friend of Junior Seau, he said Junior was a guy who enjoyed the shine. He took care of the people around him and fueled off the love he got from ball. When he retired after 20 seasons and the acclaim was no more, he no longer had an identity. He believes the resulting depression had more to do with Junior's passing than anything else. Through my own experience with the drastic change, I solemnly understood.
I share this to show that even after leaving the game and starting a career in a fun and exciting new field, the transition from football to life-after isn't easy. I'm happier now than I ever was playing in the NFL. Being free to express more than just the physical aspects of my being and experiencing for the first time feelings you're not allowed to have as a gladiator. Starting over is a challenge; much different than preparing to win a game, but one that takes the same level of effort and dedication if you want to win. For the people who thought I had it all figured out, I don't. I've learned it's okay to ask for help, my life coach has taken me further than I could've ever gotten on my own. To the players that have struggled to find a fulfilling life apart from the game, keep fighting. Don't be afraid to reach out to someone. The struggle is real for each one of us. But just like on that field, we'll find a way. We always have. We always do.