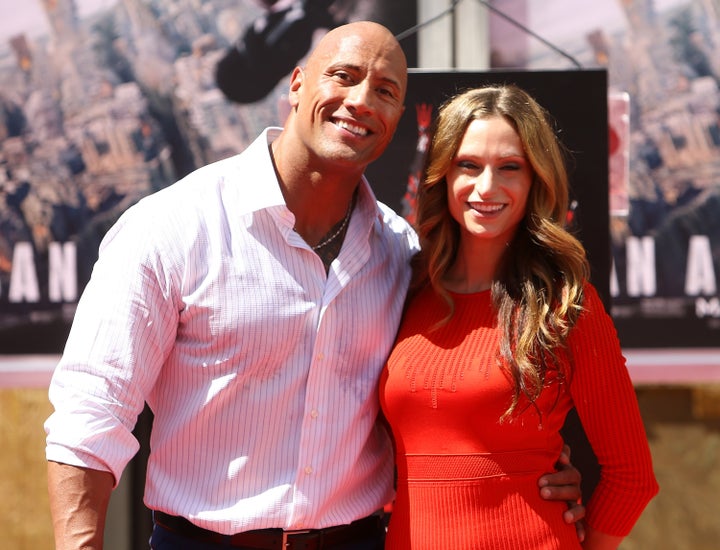 Dwayne "The Rock" Johnson shared the first photo of his baby girl on Monday with a sweet post about fatherhood. As he discussed being a better father and watching his longtime girlfriend, Lauren Hashian, give birth to their little one, we admit we got a little misty-eyed.
"Kinda crazy but in this cool and powerful skin to skin bonding moment with my newborn baby Jasmine, I had just one wish I asked the universe," The Rock wrote in his Instagram caption. "Give me the strength to be a better man today than I was yesterday. If I can accomplish that, then I'd have a good shot at being a great father. To all you young men out there who will be fathers one day, the goal of 'being better' will never steer you wrong."
Johnson then talked about what it was like watching Hashian give birth to baby Jasmine, calling the experience "incredible."
The proud father, who also has 14-year-old daughter Simone Alexandra Johnson from a previous marriage, added his signature hilarious hashtags at the end of the post with #SheCanDateWhenShes40. It's clear he's already got the whole "dad jokes" thing down.
Last week, Hashian also joked about giving birth to The Rock's child in a cute Instagram post.
"So grateful and in awe of this time," wrote Hashian. "To experience creating a little life is just incredible. This beautiful cycle of life and womanhood beginning again."
Congrats to the happy couple!