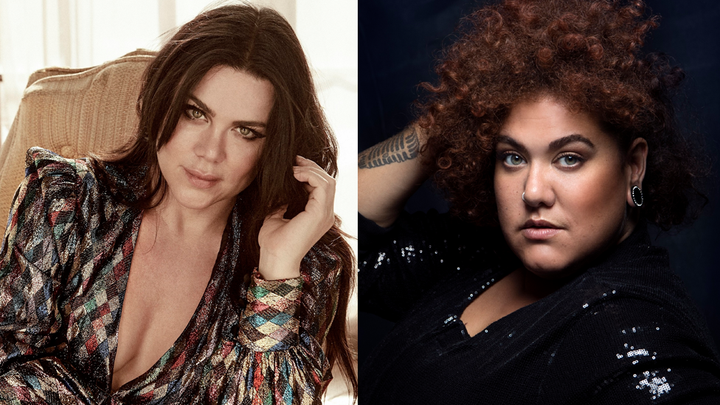 Former Australian Idol winner Casey Donovan and musician Vanessa Amorosi will take to the stage in February 2020. There they will perform an original song for a chance to represent Australia at the Eurovision Song Contest 2020 in Rotterdam, the Netherlands.
"I'm so excited to be a part of Eurovision – Australia Decides after opening the show this year and seeing the amazing talent," Casey said in a statement released by SBS on Friday.
"When I was asked I thought, what an amazing thing to be a part of! It doesn't matter what happens for me, Proud is such an incredible song written by the talented Justine Eltakchi and I'm proud to sing it.
"I can't wait to share the stage with some of Australia's most talented singers. And I mean Vanessa Amorosi… She's my idol! I love her!"
Vanessa said she was also "excited" about being part of the Eurovision phenomenon.
"I am a proud Aussie and to have the opportunity to sing one of my songs on a huge international stage representing Australia would be unforgettable," she said. "I look forward to Australia hearing my song and working alongside friends and fellow musicians on this journey. It's going to be very special."
Eurovision 2020 will take place in Rotterdam, Netherlands. Australia's representative will be decided by the public based on the Eurovision - Australia Decides performances.
The five musicians who have represented Australia at the Eurovision song contest since 2015 are Guy Sebastian, Dami Im, Kate Miller-Heidke and Indigenous artists Jessica Mauboy and Isaiah Firebrace.
This year was the first time the country's representative for Eurovision was selected by the Australian public at the Eurovision - Australia Decides Gold Coast 2019 event in February. Kate Miller-Heidke was chosen to compete at the Eurovision song contest in Tel Aviv, Israel, where she finished in ninth place.
Eurovision – Australia Decides 2020 will air on live on SBS on Saturday February 8.