The Internet is about to awaken again.
Rey's true parents in "Star Wars: The Force Awakens" are still a big mystery, but Ewan McGregor might've given us a major hint in the right direction. While on "Jimmy Kimmel Live" on Thursday, the actor, who played Obi-Wan Kenobi in the "Star Wars" prequels, confirmed he was in fact in "The Force Awakens."
McGregor recalled how J.J. Abrams came to him at the last second to see if he could work him into the movie. The actor said his voice was combined with original Obi-Wan actor Alec Guinness to say the line, "Rey, these are your first steps." This is heard during Rey's vision sequence in the movie.
Now that McGregor has confirmed the line, it looks like this might finally prove who Rey's real father is ...
McGregor's dialogue seems to be a callback to a line Obi-Wan originally says to Luke, "You've taken your first step into a larger world."
This -- along with other little hints such as Rey calling the Millennium Falcon "garbage," mirroring how Luke once called it a "piece of junk" -- seems to indicate that we have a new Skywalker on our hands.
What do you think? Kylo's into it.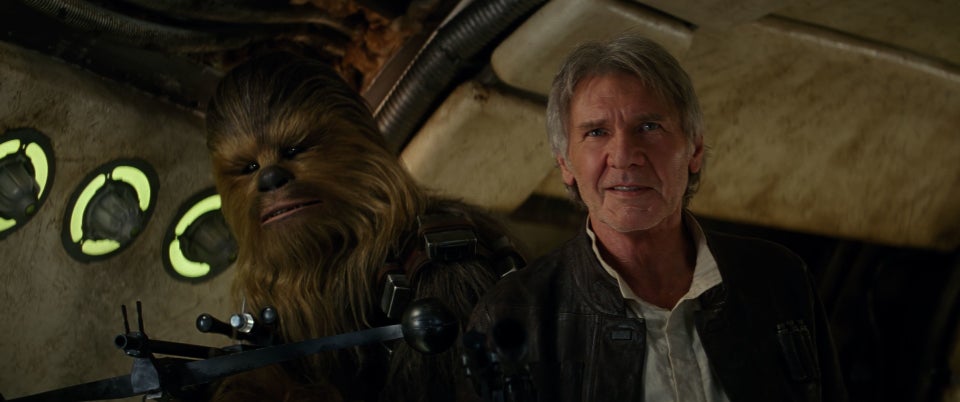 'Star Wars: The Force Awakens'