The lion was owned by Floyd C. Humeston, who raised Fagan from a cub. In the early 1950s, Humeston was drafted into the Army and couldn't find a suitable caretaker for his pet lion.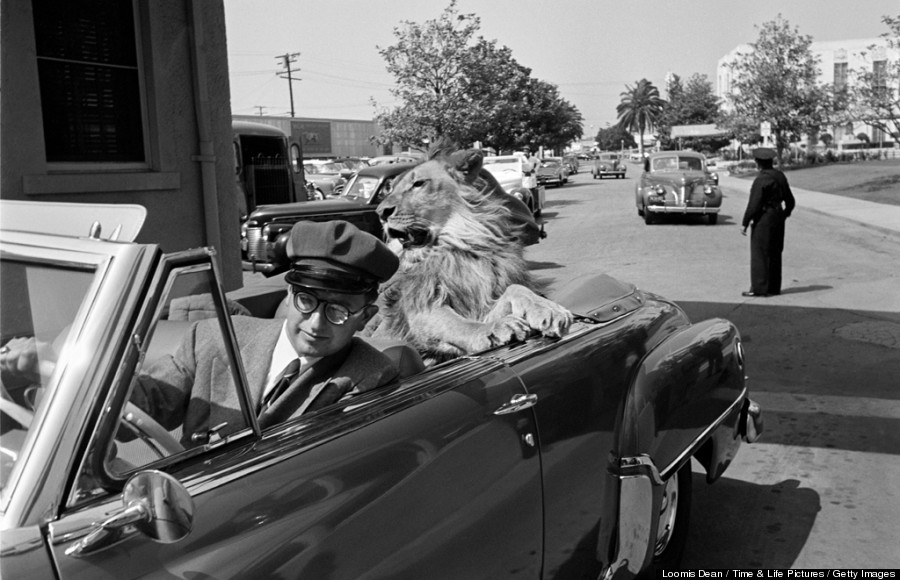 Fagan the lion on the MGM lot in 1951.
MGM producer Sidney Franklin Jr. read the story and saw an opportunity for a movie. The film version of Humeston's story, starring Fagan himself, was released in 1952. You can watch a clip from the movie here.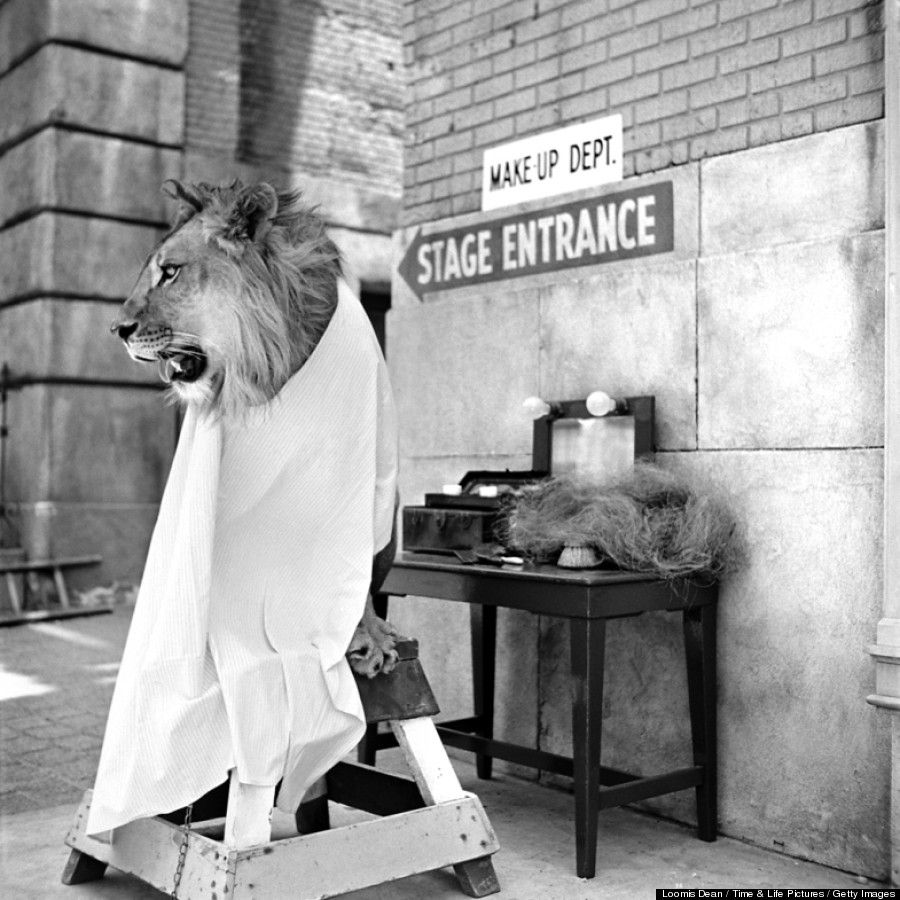 Fagan is ready for his makeup.
The Army granted Humeston leave during production, and allowed him to serve as a technical advisor for the film.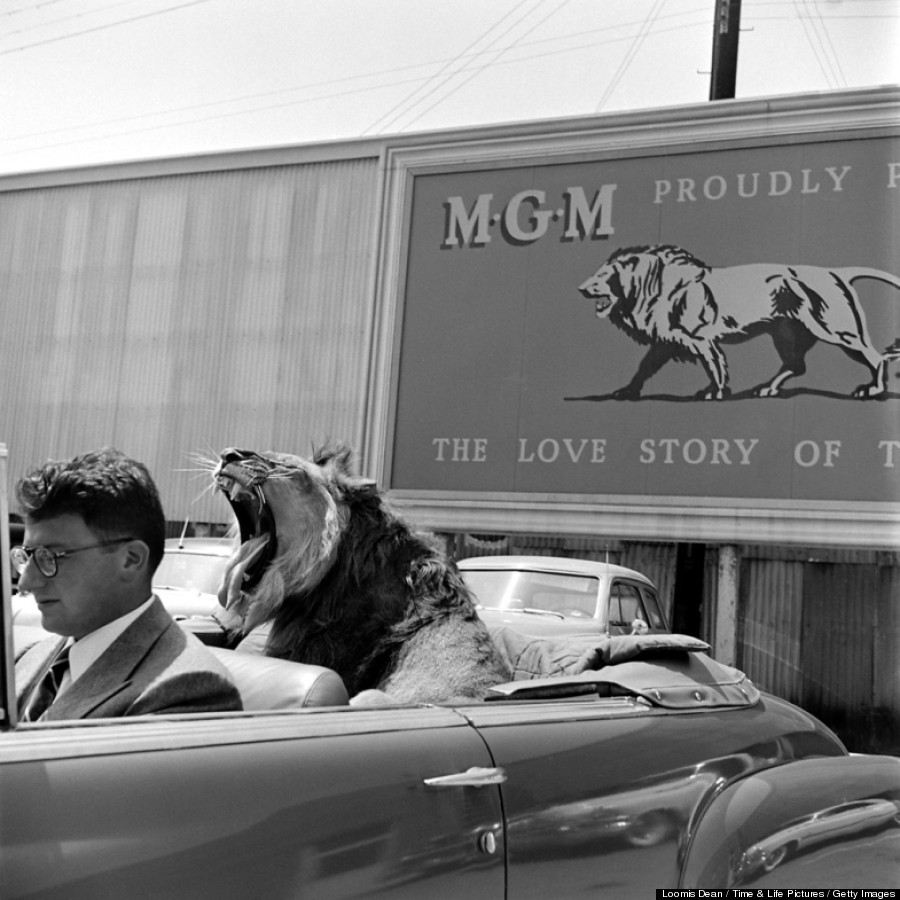 Fagan with movie producer Sidney Franklin Jr. in 1951.
The film was well-received by the public, according to Turner Classic Movies, and Fagan's performance in particular was praised. A Variety review said Fagan was the real star of the film.
"The animal being so well trained that it never gets out of character as the affectionate, well-instructed pet of the Army private," they wrote.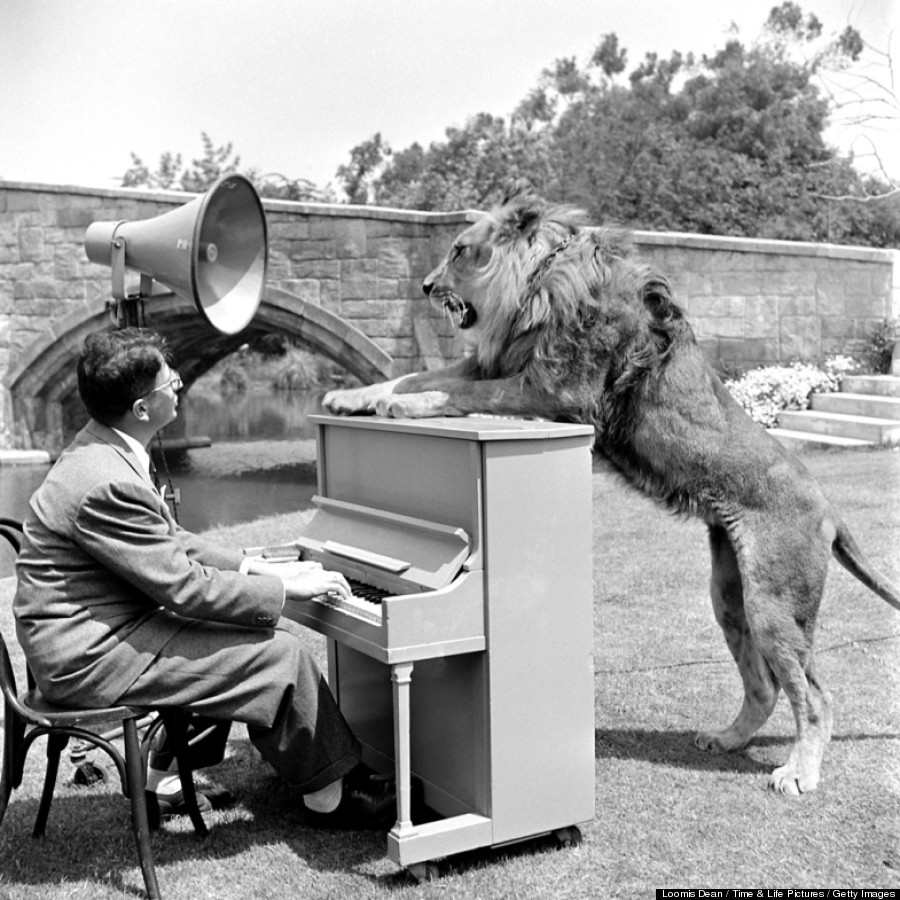 MGM Studio's Sidney Franklin Jr. with Fagan the lion in 1951.
After marrying and having two sons, Humeston found it hard to care for Fagan and gave him away to a zoo, according to a synopsis for Audrey Peyton's "Fagan and Floyd." Fagan reportedly died from an ulcerated stomach, and Humeston worked several jobs before retiring near Palm Springs.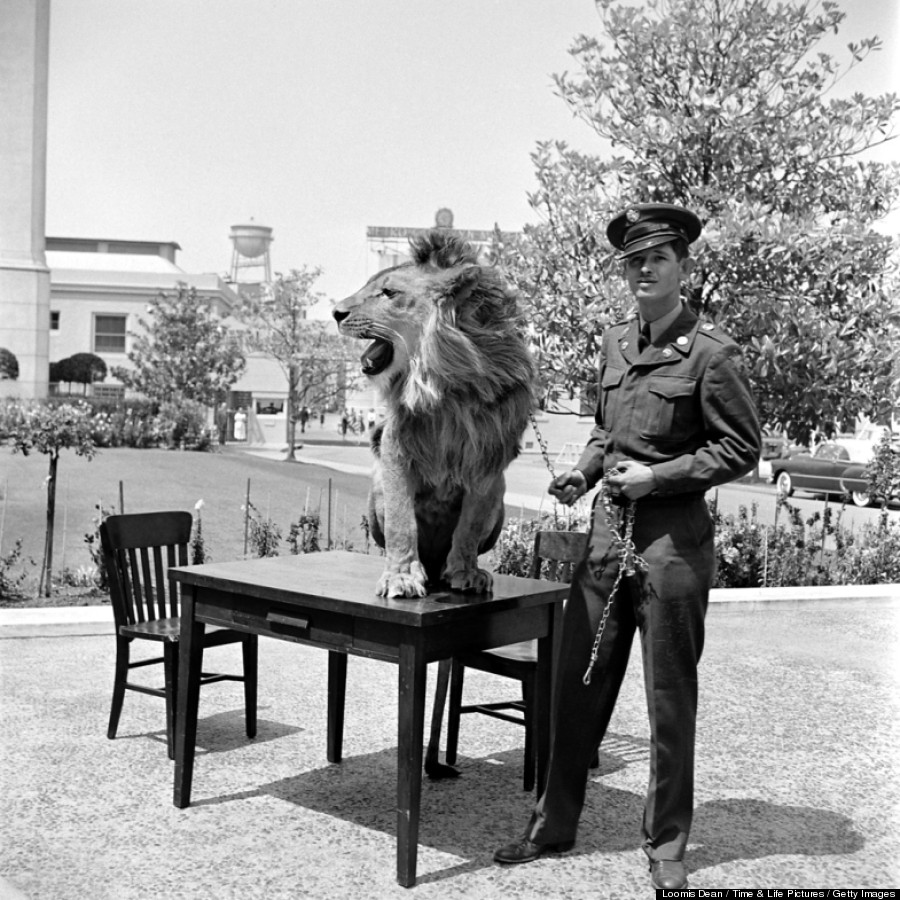 Floyd Humeston and Fagan the lion outside the Thalberg Building in Hollywood, Calif. in 1951.
The Humane Society of the United States warns that private ownership of big cats "threatens the animals and the public." The animals retain their predatory instincts even when hand-raised, according to the organization.