This holiday season marks the first time Alan Lawrence's family has had an Elf on the Shelf around the house, and the father's take on the tradition has an adorable twist.
With the help of a costume made by his wife, Lawrence turned his 4-month-old son, Rockwell, into an Elf on the Shelf. The art director from Paradise, Utah, has posted photos of the family's real-life elf on That Dad Blog along with a story about his arrival and the shenanigans he gets into. Little Rockwell gets help with the photos from his dad, who poses with him for safety and then edits himself out. Throughout the month, "Rockwell the Elf" has jammed cookies in the VCR and wrapped the family's toilet in festive paper.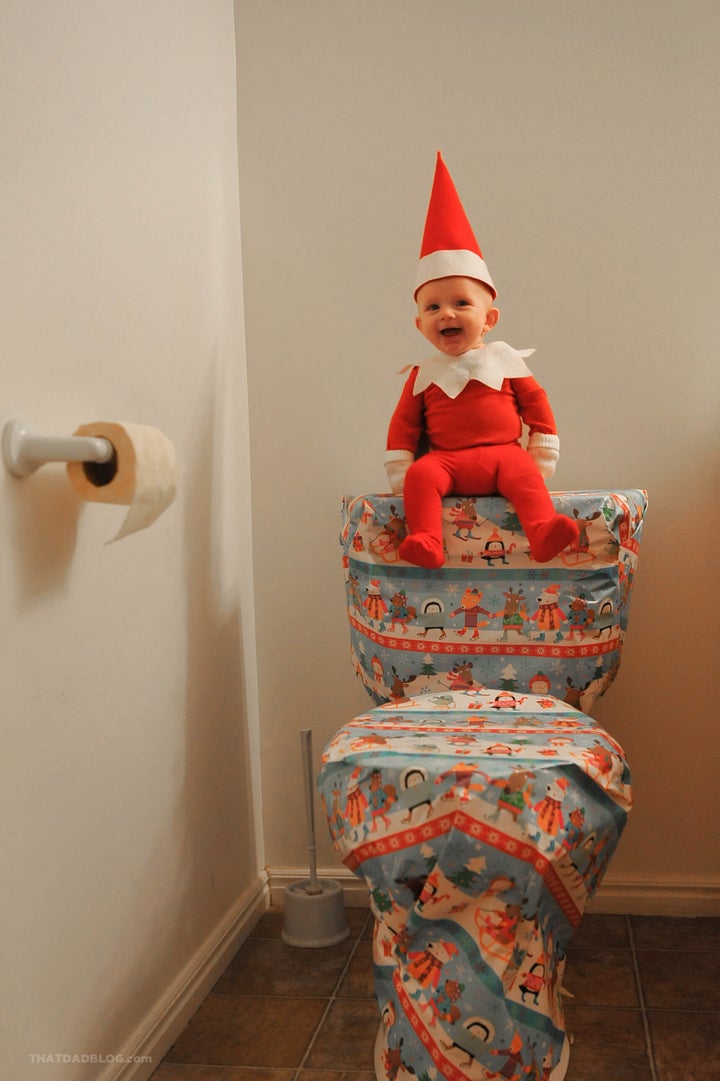 The father of six told The Huffington Post that the holiday tradition had always intrigued him and that he got the idea to feature Rockwell as the elf at the beginning of December. His other kids especially enjoy watching their sibling in action.
"My kids love coming up with ideas," he said. "Their favorite part is watching Rockwell react to the situations we put him in."
Based on his perfect expressions, the mischievous elf definitely seems to be in on the joke.
"It's almost like Rockwell knows what we are trying to accomplish with each photo," Lawrence said. "His facial expressions for each photo just happen right away. He loves the attention -- my wife tells me he gets that from his dad."
Lawrence will continue documenting Rockwell's adorable antics as an Elf on the Shelf on That Dad Blog every day until Christmas. You can also follow the project on Instagram and Facebook and learn more about the family's journey on YouTube. See more photos of Rockwell causing mischief below.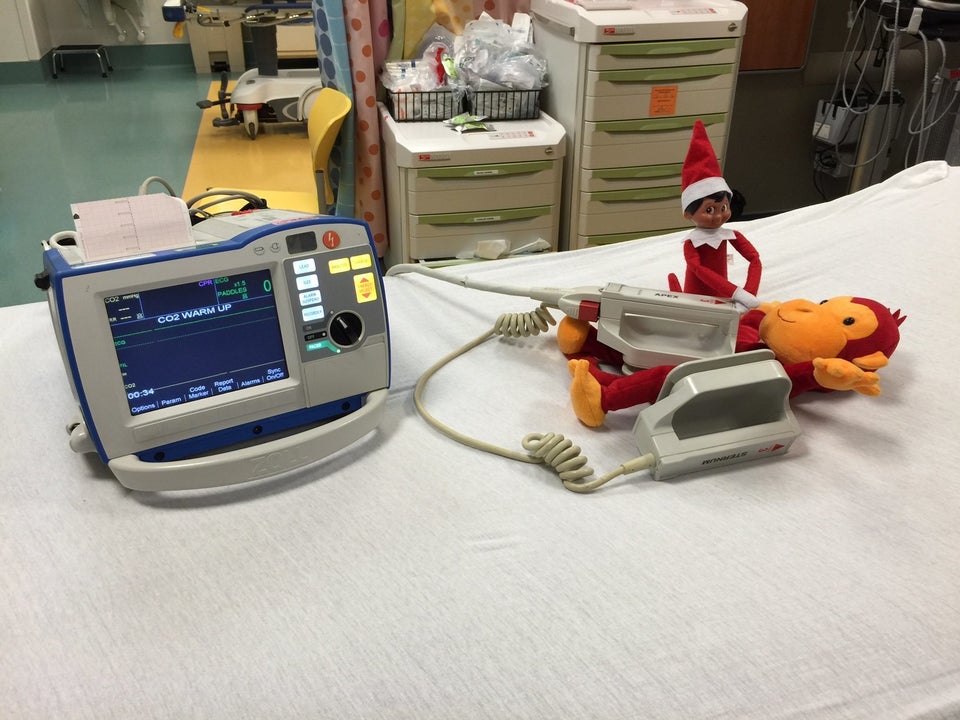 This Elf On The Shelf Brightens Kids' Days In The Hospital