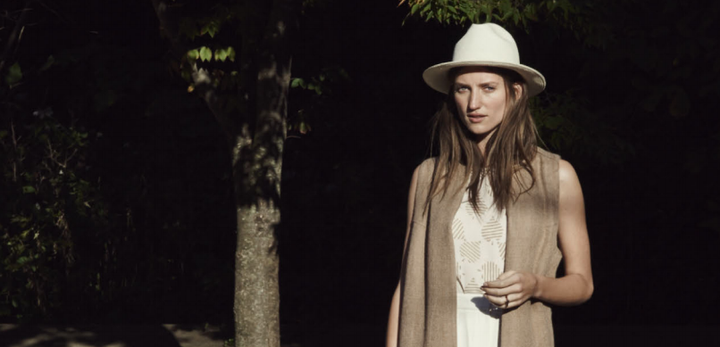 Frustrated with her corporate fashion job in New York, Nicole Heim decided to leave the city and travel to East Africa. Working for a charity and traveling to remote villages, Heim witnessed a couple as they prepped and wove textiles, using age-old techniques. After years of witnessing mass production, the hand-woven process inspired her to start her own clothing line, Cienne, using those very same techniques.
Locally made (in New York City) and globally sourced, Cienne offers garments made using textiles from artisans around the world. Heim gets handwoven alpaca from Peru, block-printed silk from India and clean crepe from Japan, and brings it all back to NYC where her garments are made.
In this day and age, when so few clothing brands are actually made locally, we knew we had to chat with Heim to find out about her business model and to hear her advice to other aspiring designers. Here's what we learned: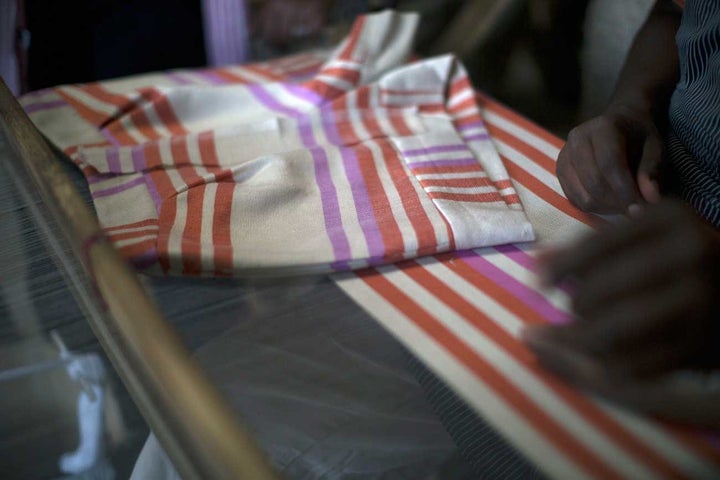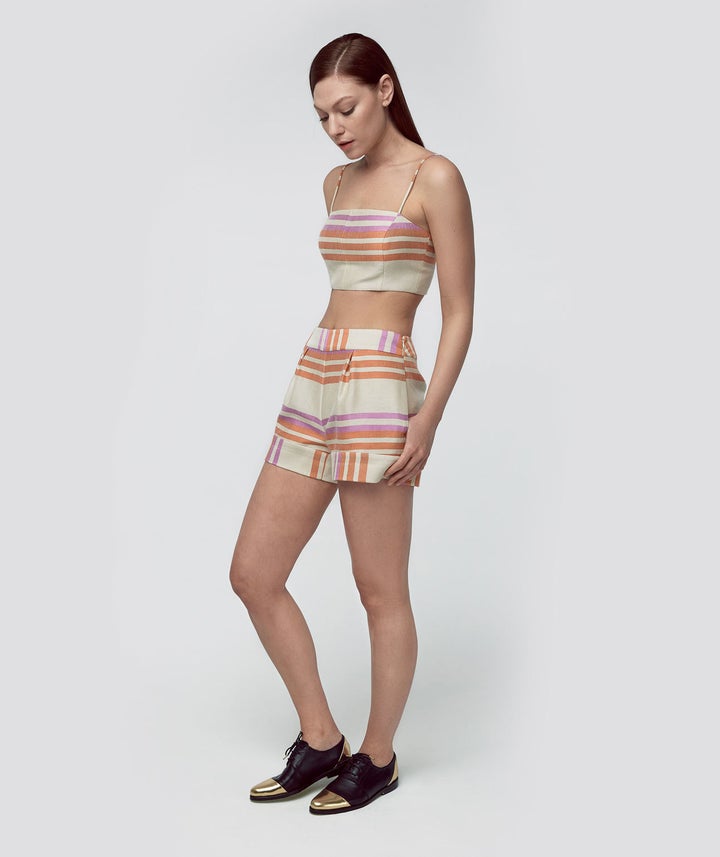 On the biggest barriers to locally made, globally sourced businesses:
"The biggest barriers are cost, long lead times and quality control. New York manufacturing is notoriously expensive and the way we try to offset this cost, and the higher cost of handmade fabrics, is by selling direct-to-consumer through our website, trunk shows, and events.
"We manage long lead times by diversifying the workload amongst various mills and artisan groups based on their capabilities. The handmade, special textiles are usually limited edition and made in limited quantities, whereas the fabrics that come from modern mills will be run in larger batches and more frequently.
"As for quality control, there are a lot of inconsistencies with the handmade fabrics. However, we strive to be accommodating and resourceful as the imperfections are also what make the fabrics so beautiful. The real trick is in the New York manufacturing. Many of the issues would be difficult to overcome if we weren't located in the same city as our factory, or if we didn't have the same quality standards."
On how she finds artisans from other continents:
"A lot of research and scouring. In some cases, I've been on the ground and personally found the artisans, in other cases we work with partners or mills that have been introduced to us or that we've found on our own here in New York."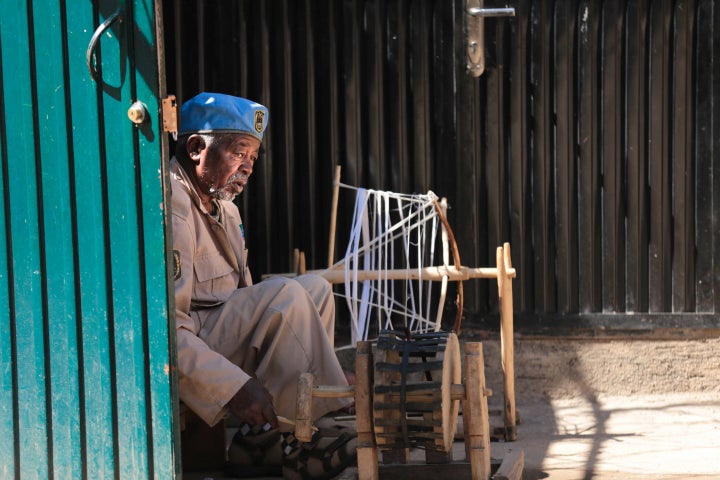 On the unique artisans she meets:
"There is a man in Ethiopia named Tariku [who] used to be a weaver and is now a security guard at the facility where the weavers work in Addis Ababa, Ethiopia. He is a highly respected family man, and still spins cotton on an age-old hand loom in between his duties as a security guard. In Ethiopia, the tradition of textile weaving holds a lot of cultural significance. It's a highly skilled art form that has been passed down from father to son for centuries."
On her advice to other designers:
"For people who are looking to explore the world of handmade materials, I think the most important thing is to educate yourself on the process. I love learning about new (or old) ways of making things, but it isn't always easy, so it's important that we understand the variables on the other side. As for local manufacturing, it's hard to suggest ways around the sheer cost of it, but there are pros and cons to every situation. If you manufacture overseas, the cost may be less expensive but you have less control and are producing in much larger volumes."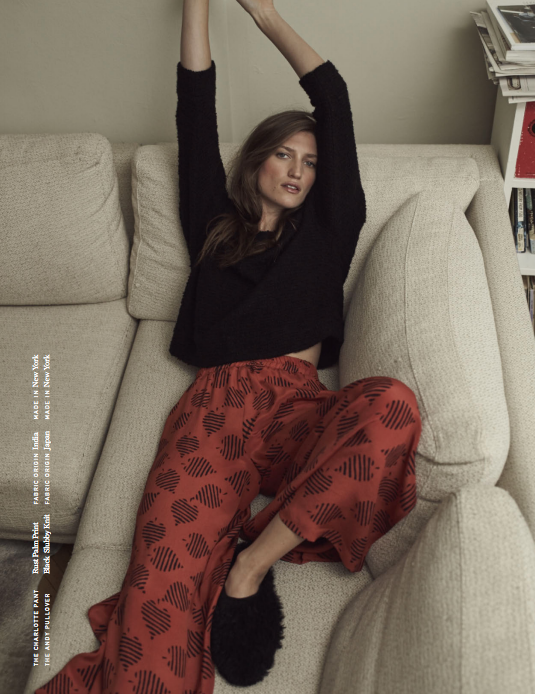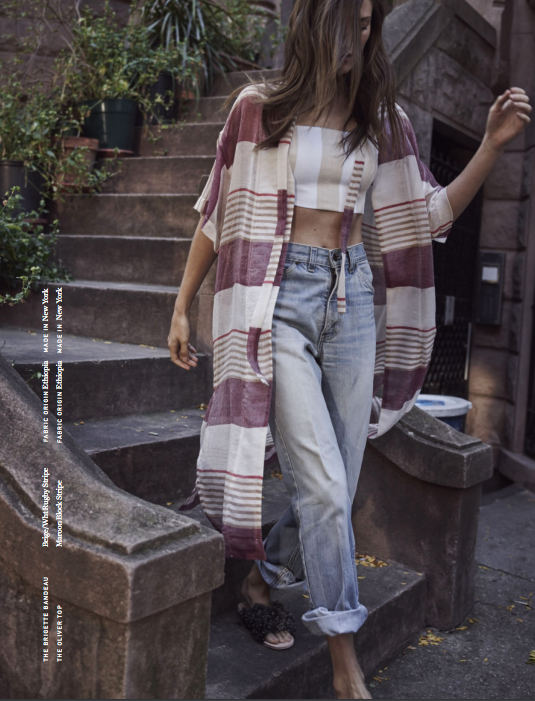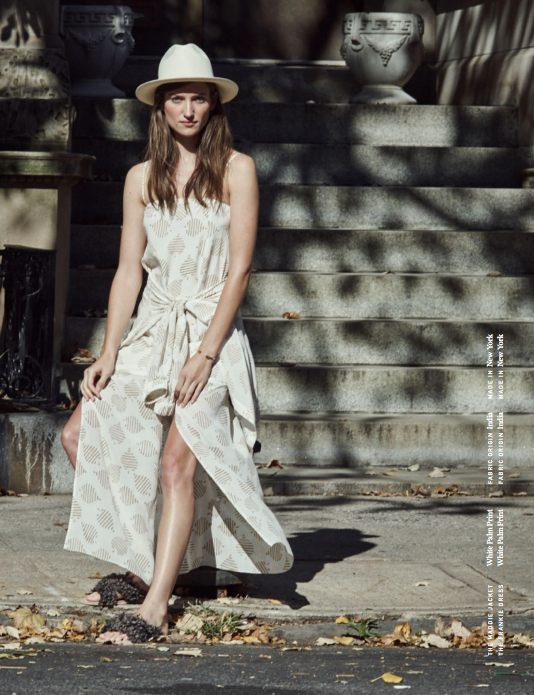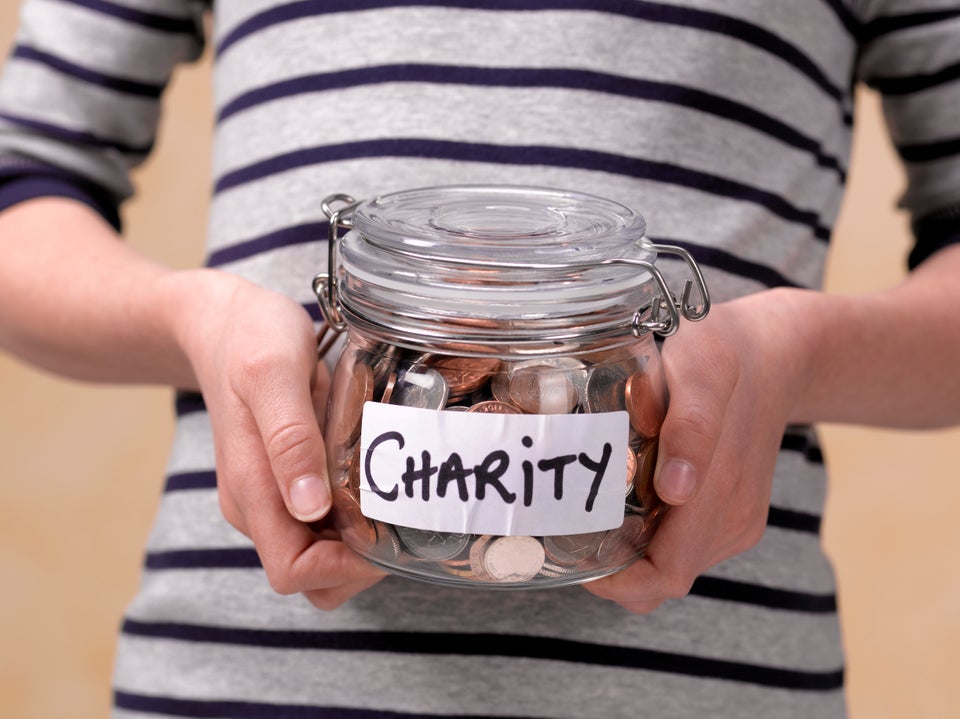 Tips For Ethical Shopping