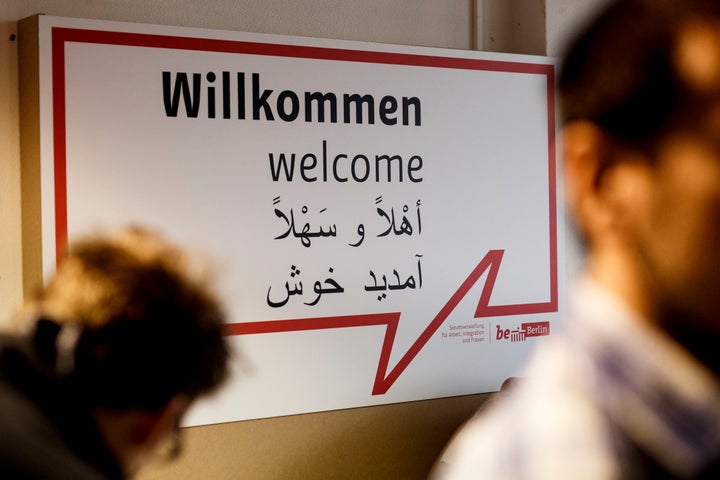 Attacks on refugees were an unfortunate and recurring reality for Germany in 2015. German police recorded an estimated 1,600 crimes against refugees or their living quarters between January and the end of November of last year. More than half of these recorded crimes were committed by Germans sympathetic to the country's rising far-right political faction.
When anti-refugee sympathizers reportedly set fire to a newly constructed and unoccupied refugee center in the suburbs of the provincial German city Schwäbisch Gmünd, people were especially surprised and disturbed. Schwäbisch Gmünd --- located in the German state of Baden Württemberg and home to 60,000 people -- has been hailed as a model of successful refugee integration, thanks in large part to its mayor, Richard Arnold.
The 55 year-old mayor's non-traditional approach to refugee integration was not always seen in a positive light. In the summer of 2013, his decision to invite refugees to perform volunteer work at the local train station was criticized in German media, with mentions of "neocolonialism" and "slavery."
However, Arnold's five-point plan, consisting of a focus on language acquisition, education, introduction to the job market, decentralized accommodation and volunteer work, soon proved to be instrumental in Schwäbisch Gmünd's successful integration.
"Integration does not work if refugees live five to a room in a hostel, they have to get into private homes."
Arnold believes that decentralized accommodation is the cornerstone of his approach to integration. In Schwäbisch Gmünd, around 400 refugees -- half of all the refugees in the city -- live in private households.
"Integration does not work if refugees live five to a room in a hostel, they have to get into private homes," Arnold told The Independent earlier this year.
There is "widespread acceptance of refugees" in Schwäbisch Gmünd, Arnold told HuffPost Germany recently. "They are well-respected by people here, in part because many residents have had positive experiences with them through direct contact." The mayor's parents have also played their part, hosting two refugees from Africa in their home, The Independent reports.
Besides decentralized accommodation, volunteer work is especially close to Arnold's heart. The mayor believes such work helps refugees, who due to German labor laws are often required to wait a long time for a work permit, get to know their community and their new homeland.
As a result, many of the 800 refugees who currently live in Schwäbisch Gmünd have helped organize town festivities, such as the garden festival, the town's anniversary event. Refugees also helped organize the upcoming Staufer Festival, a celebration of the noble family that built the town's medieval church.
"Beginning in June, we'll have refugees in our fire-fighting force for the first time."
And refugees will soon be working in the volunteer fire department, a project that Arnold is particularly proud of. "That's pure integration," he said. "In that context, you really have to be able to trust each other."
The basic training for the volunteer firefighters is four weeks long. A special introductory course, consisting of four classes, was created for refugees in Schwäbisch Gmünd. Forty refugees have signed up for the seminars, and they are scheduled to graduate from the preparatory course on April 2.
In May, 10 refugees will then begin basic firefighter training.
"Beginning in June, we'll have refugees in our fire-fighting force for the first time," says Arnold.
The mayor is concerned that if refugees keep arriving in his town, his model for integration may not survive. For now, he's holding on to his five-point mission.
A version of this post first appeared on HuffPost Germany. It has been translated into English and edited for clarity.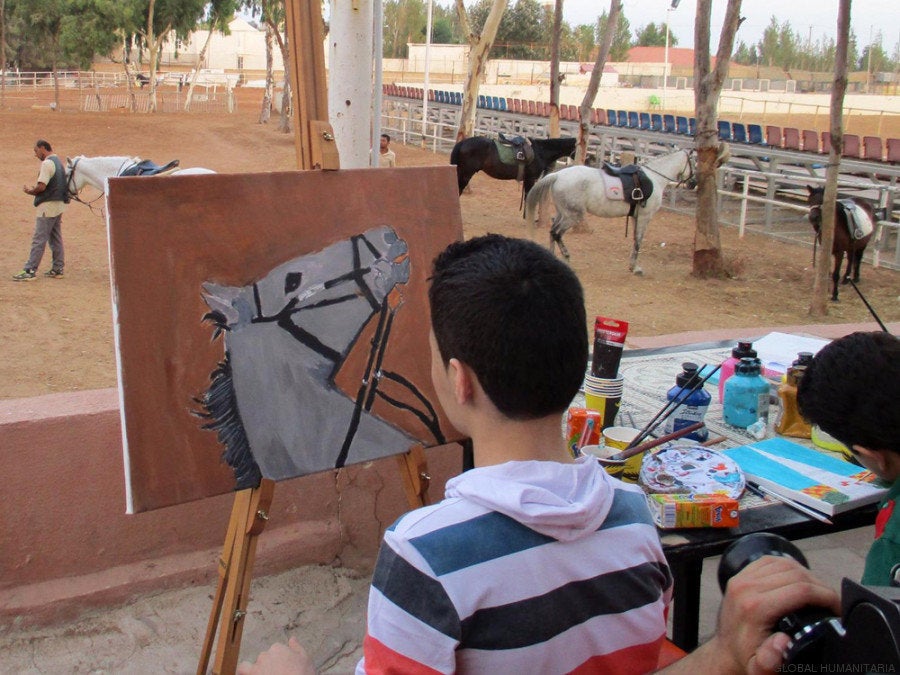 Syrian Refugees Find Therapy In Art