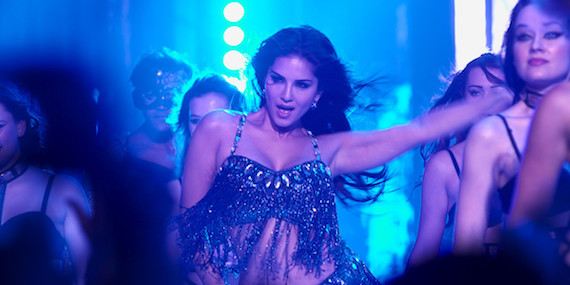 As women, we are constantly struggling to balance two opposing sides. It's a fine edge we walk, between what our mothers taught us -- to be kind, feminine and pretty -- and what is required of us to survive in what is, lets face it, a man's world. You know, "qualities" like ruthlessness, stamina and recklessness.
Few women manage, and fewer yet manage it with grace and without losing their womanliness.
In two films featured this week at the Toronto International Film Festival, audiences are faced with two very different kinds of women, who either succeeded or failed at maintaining their balance.
Success is embodied by Sunny Leone, the epic protagonist of Dilip Mehta's documentary Mostly Sunny. I've been a huge fan of Mehta since watching his first narrative Cooking with Stella. A photographer, and all around renaissance man, Mehta's approach to a story featuring a less than perfect older woman as a protagonist in Stella, left me in awe. I can only imagine how he'll treat the sensitive subject of an adult film actress turned Bollywood queen in his latest.
Mostly Sunny is the story of Canadian born Karenjit Kaur Vohra, a small town girl who first created herself as a nude model and porn actress in the US, and then reinvented her persona as a Hindi film star. It's not an easy transition, in a world like India where women's sexuality is frowned upon and most kisses or displays of affection are replaced in the movies by a proverbial "dance around the trees".
But Karen, now known as Sunny Leone, is doing it. And successfully too, since her name has been -- alongside Indian mega star Salman Khan's -- the most googled name in India, in the last decade.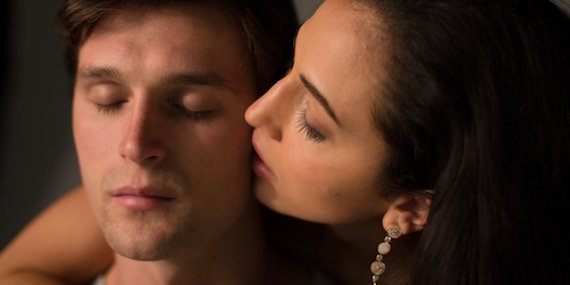 Probably googled in Australia, and for all different reasons, is Anu Singh's name as well. Her story of devotion, delusion and murder is featured in Joe Cinque's Consolation, a haunting drama directed by Sotiris Dounoukos, screening at TIFF in their Discovery section.
Joe Cinque's Consolation is inspired by Helen Garner's book bearing the same name, and tells the perfect story of love gone bad. But this true story also adds layers of personal responsibility in world affairs, those headlines we all contribute to create each day, by avoiding action, involvement. It's the perfect example of the power of one, this idea that even when we think we are insignificant, we contribute hugely to the world around us. If you're not part of the solution, you are indeed part of the problem, as the saying goes.
As their love story deteriorates into a puzzle of Anu's mental illness and Joe's enabling, law student Singh enrolls another woman, Madhavi, into her intricate, sick plan to commit suicide. But her plans for suicide turn into a murder, and the trail that followed was one that shocked Australia, at the end of the 1990s. Joe Cinque's Consolation is as much a story of an individual's out of control behavior as it is a condemnation of the entire society around her, a group of people who chose to do nothing and allowed the final tragedy to take place.
It's something to think about whenever we think our actions or opinions don't matter. Maybe even a thought to bring with us to the polls, when we go to vote next.
All images courtesy of TIFF, used with permission.