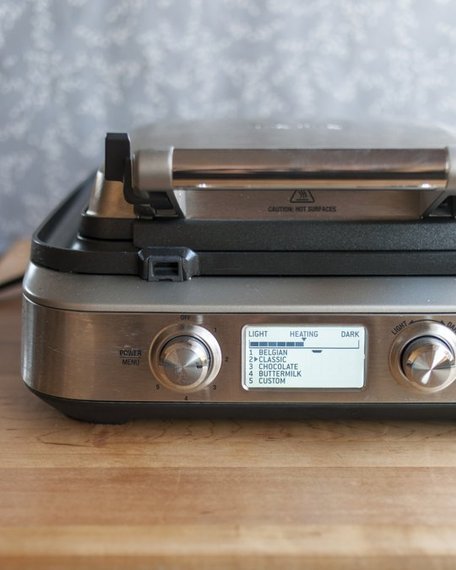 I don't know about you, but if there was a competition for most-used appliance in my kitchen, my waffle iron would easily come in last place. In fact, it wouldn't even be a competition at all -- one look at the dust collecting on it and all bets are off.
The good news for waffle irons around the world is that there are people who are much more clever than I am and have found ways to lift the waffle iron out of its single-use appliance stigma. So instead of only taking the opportunity to heat it up for Sunday morning breakfast, you can put it to use to make nearly everything. From chocolate chip cookies to sandwiches to hash browns, the possibilities are endless.
Which means you can (and should!) most definitely waffle your rice too. It's just another clever way to make use of any leftover cooked rice. The results are extra crispy and crunchy on the outside, but warm and chewy on the inside. If you don't happen to have leftover rice on hand, you can of course cook up a fresh pot to waffle, but the rice "waffles" tend to stay together better and are easier to remove from the iron when you are working with day-old rice, as it has dried out a bit and is cold.
Simply waffle it plain, top it with a fried egg, and you've got an easy breakfast that skews from your usual routine in the best way. Or get a little more creative with some inspiration from these recipes which have, lucky for my waffle iron, finally made me dust it off.
More from The Kitchn:
(Image credits: Emma Christensen)
Also on HuffPost: