For Israel Kristal, getting into the Guinness World Records was just a matter of time -- 112 years and 178 days to be exact.
The modern-day Methuselah was bestowed the honor on Friday after a two-month search that started after Japan's Yasutaro Koide of Japan died in January at the age of 112 years, 312 days.
Kristal was born in Poland in 1903 and spent part of World War II in Auschwitz, the infamous Nazi concentration camp.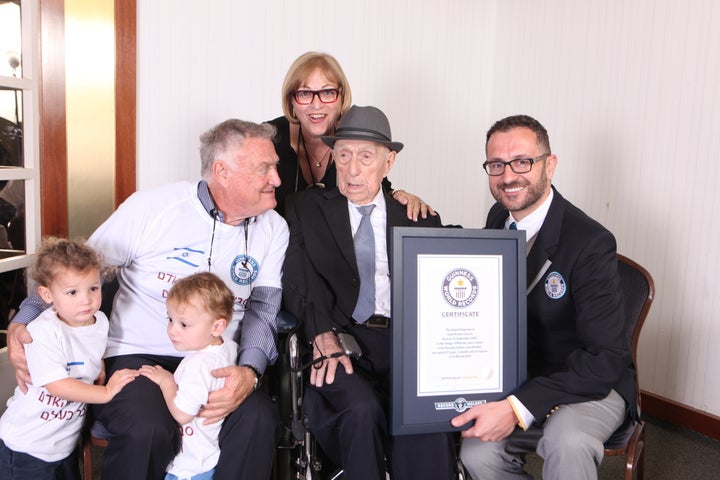 Kristal lost his wife, Chaja Feige Frucht, and their two children in the Holocaust. He survived despite doing back-breaking slave labor at Auschwitz and other concentration camps.
Kristal admits he has no clue how he has survived for so many years.
"I don't know the secret for long life. I believe that everything is determined from above and we shall never know the reasons why," he said in a press release. "There have been smarter, stronger and better looking men then me who are no longer alive. All that is left for us to do is to keep on working as hard as we can and rebuild what is lost."
Kristal may have been three months old when the Wright Brothers first flew, but he's a mere babe in the woods compared to the current oldest living female.
Both she and Kristal will have to get a few more years under their belts to get the oldest living person ever title, which currently belongs to France's Jeanne Calment, who lived to 122 years and 164 days before dying in 1997.