Don't have a reason to eat at McDonald's? Now, you may just have one -- if you're in Sweden.
The fast food giant is testing out cardboard Happy Meal boxes that fold into virtual reality headsets.
The so-called "Happy Goggles" will make their debut at 14 restaurants starting Saturday but for just seven days. The release comes with Happy Meals' 30 anniversary in the Scandinavian country.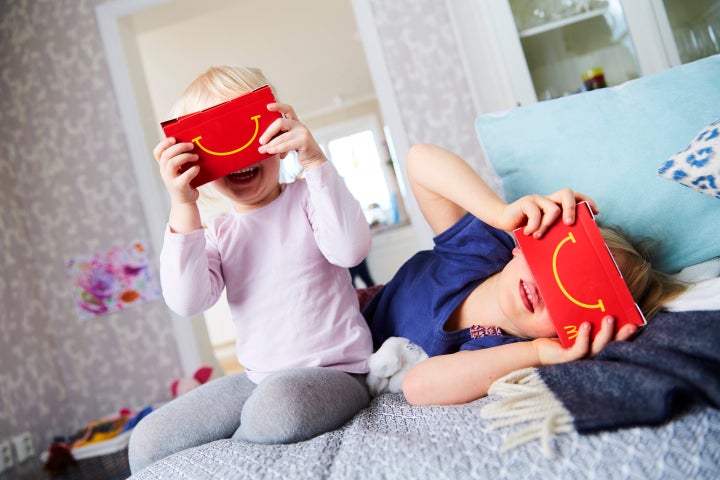 The fold and punch-out headset will include access to a children's skiing game, which is endorsed by the Swedish alpine ski team. Players are tasked with maneuvering their way down an animated slope that's covered with obstacles, with the hopes of teaching kids the importance of staying alert on the slopes, the company said in a release.
"It's our mission to ensure that the World's most famous box will continue to be magical and relevant to families for another 30 years," the company said while announcing the limited-edition box.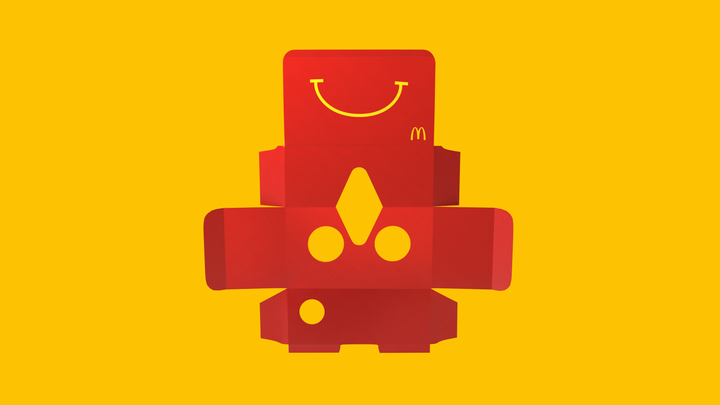 If a user can get past the idea of sticking a potentially grease-covered box to their face, the roughly $4 Happy Meal could be considered a steal, with other cardboard viewers ranging between $5 (pre-cut) and $25 online.
There's one potential disappointment about the "Happy Googles" meal though: Smartphones are not included.