The supermodel held her 20th annual Halloween party on Tuesday night and brought jaws to the floor with her gory costume choice.
Appearing at New York's Cathédrale as a bloody, tube-covered alien monster, Heidi wore a horrifying outfit featuring exposed muscles and intestines.
She was accompanied by her husband, Tom Kaulitz, who was presumably dressed as the astronaut who "found" Heidi's alien version, sporting a bloody face and shattered helmet.
Heidi got ready for the day inside an Amazon Books store on 34th Street, posting images and video of the 12-hour (yes, 12-hour!) process...
Heidi's first tweet about getting ready went out just before noon and she appeared to still be in the makeup chair as late as 10:30 p.m.
Luckily, she still made it to her fete and looked truly unhinged in the process.
Never stop with the surprises, Heidi!
Strictly Come Dancing judge Craig Revel Horwood was pictured leaning to his "nasty" persona while dressed as Disney villain Cruella De Vill, while comedian Alan Carr arrived as the monster from last year's Oscar-winning film The Shape Of Water.
Our favourite costume of the night has to be comedy actress Aisling Bea, though, who was pictured making her way into the event in an outfit inspired by the recent Coleen Rooney vs. Rebekah Vardy social media drama.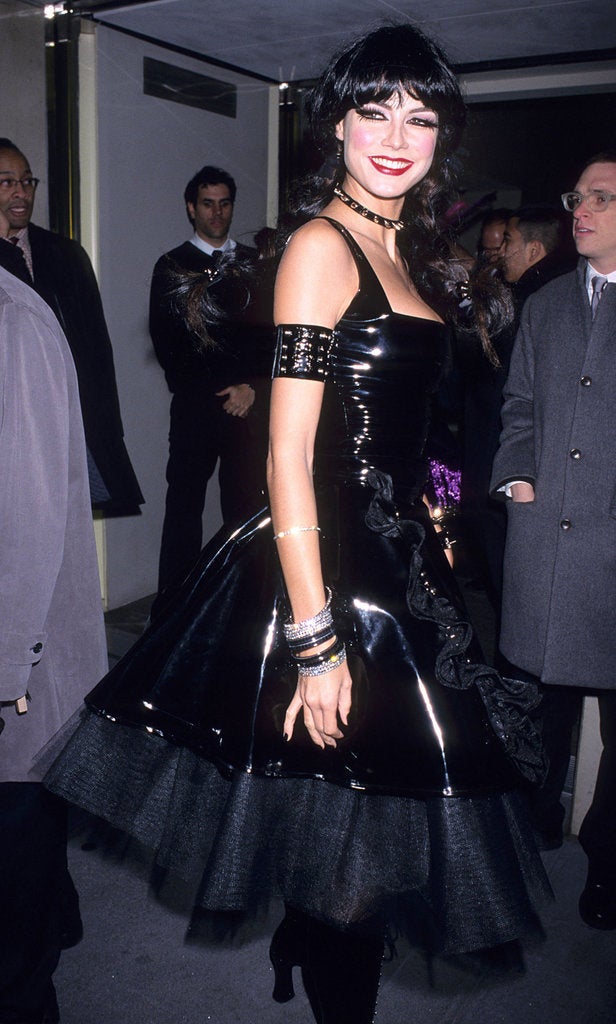 Heidi Klum's Halloween Costumes