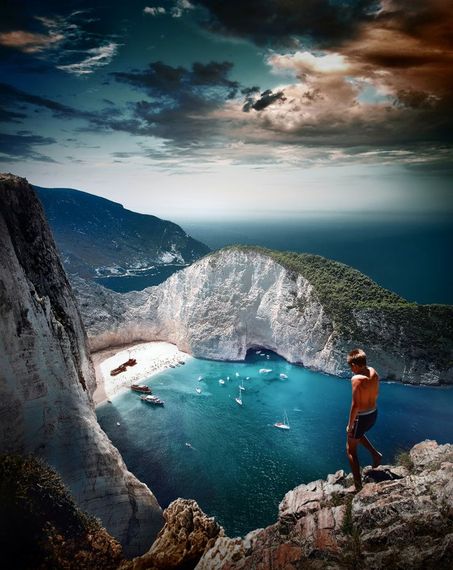 Anthony Bourdain and I think a like. We both believe that there is no better education than traveling the world. The world is the greatest classroom. Travel breeds tolerance and greater knowledge of life that can be brought to any job. I've stated, written, and spoken many times that I truly believe that travel makes you more employable. As Tony suggests, "If you're twenty-two, physically fit, hungry to learn and be better, I urge you to travel -- as far and as widely as possible. Sleep on floors if you have to. Find out how other people live and eat and cook. Learn from them -- wherever you go." Since I have lived a life of travel, I always feel compelled to remind college graduates that there is a greater education out there than travel. The life lessons learned on an extended journey opens you to greater multi tasking, and can fit into any potential job. I've spent a lifetime preaching this truism.
After college, allegedly, I was to be prepared for something called "the real world," a land that I soon learned I never belonged in. After toiling around my native "city by the bay," I found myself living in my parent's basement, bumming around San Francisco, watching cable cars climb halfway to the stars, and selling beer and souvenirs at concerts and sporting events. Life was easy. I made enough money to survive, and since I paid no rent, any money that I made was all for expenditures in my vibrant, native San Francisco.
As my closest friends began to enter the job market, I figured that I might as well, "keep the dream alive," for at least one more summer, and head back to the Greek islands. Where in my den of debauchery, the days were filled with alcohol-infused fun-in-the-sun days, chasing down scantily clad northern European females (whatever flavor arrived at the port that day) anyway to escape the reality of entering U.S. job market.
I quickly headed to the island of Ios. Long considered one of the most raucous party destinations on the planet. Which if you ask me, Ios is Europe's most vibrant party scene. Ios is a smaller island than it's Spanish counterpart, Ibiza. However, the party scene seemed to last 18 hours a day or more.
While nursing a "Fix" beer at the Blue Bar in Chora town, little did I know that my life would change forever. I met a jovial and witty Swedish couple from Stockholm, Sven and Maria. Perhaps, opposites really do attract. Me, being of a Greek-American and my new friends from the north started drinking, what's new, and soon took a liking to each other. I soon learned that my blissful new Swedish friends were put on the planet to drink me under the table. What a sight we made. In my teenage and college years, I was as thin as a young Mick Jagger. Here I was barely keeping up alcohol consumption with my charming Swedes. As I looked at Maria, I pondered how could such a slender, Scandinavian woman consume more than generous quantities of alcohol. Maria and Sven pounded me with shot after shot of the milky, chalky Greek liquor ouzo,
Soon we took the party of three to Mylopotas Beach. In my inebriated state of mind, my exhilarated new friends, who I could swear alcohol only made them more vigorous, sprung upon me the moment that would change my life forever. As Sven passed out first, leaving me "the last man standing." Maria and I vowed to keep the party alive. Then the moment of truth.
"Nicky," exclaimed Maria, as she liked to call me, "why don't you come with us to India?" In my intoxicated state, I glazed back at Maria, "I can't, I have a return ticket to San Francisco that I must use." If you guessed that more of the chug-a-lug would ensue, then you were correct. Somehow Sven woke up from his stupor. Now came the tag team -- it was Sven's turn to hammer their trip plans into my dizzy head. Somewhere I kept hearing the word Bangladesh. "We bought this amazing ticket at a bucket shop in Athens for $280.00 on Biman Bangladesh flying from Athens to Dhaka, and out of Kathmandu to Rangoon and then to Bangkok." My first questions was, "where is Bangladesh again?"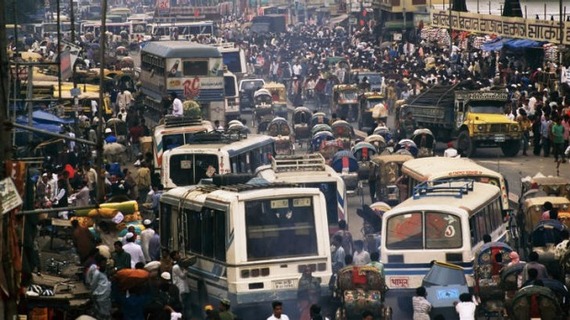 Barely knowing where Bangladesh was, I asked Maria, "How do we get from Dhaka to Kathmandu?" She promptly explained, "Through India, silly. You've been overland through Europe before. It's the same thing, buses and trains. You'll love it." Oh , really ,ok.
24 hours later, I called my dear Greek parents to give them the mind-blowing news, "Mom, Dad, I'm not coming home, I'm going to Bangladesh." I thought that my immigrant parental units might drop dead on the spot. To my surprise, they were okay with my decision to travel the world. It wasn't as if companies were breaking down the door to hire me."Just be safe, and do call home to let us know that you are well." I must say that I was in a state of shock.
Off I went to a small hold in the wall bucket shop called Intertrust Travel in Athens, Plaka district. Travelers checks in hand, I was ready to take the plunge into a world unknown to "the road less traveled."
So, off I went, alongside my happy Swedes on a big, old jet airliner to the congested, jam-packed, oppressively humid, Bangladesh capital of Dhaka, I was on my way to my first travels to anywhere outside of North America and Europe.
If voyage, travel, and change of place impart vigor, I was soon to become a changed man.
Being from San Francisco, a rather small world-class city, I thought that the hustle and bustle of New York was as chaotic as a city could get. How wrong I was. Nothing in my wildest dreams could have prepared for Dhaka. I silently reflected, "is this how all of Asia is going to be?" Dhaka was New York on steroids. Pure bedlam. The snarl of Tuk Tuks in traffic, congestion everywhere. I remember telling Sven, "How does anyone get around here? Or better yet, "how does one get out of here?"
I began to adapt and blend into my new surroundings. Somehow, the smell of burning rubber, combined with various aromatic curries, nan and other just assorted Bangladeshi street food, with just the right touch of cement fragrance was strangely intoxicating.
After acclimating myself to the pandemonium and anarchy of Dhaka, witnessing a slew of riots and standing a stone's throw away from police beating looters, standing in line at the Indian embassy waiting for my visa to India, with five foreigners, while the line for Bangladeshis waiting for an Indian visa numbered in the hundreds. I was starting to miss the Blue Bar on Ios.
Once outside of Dhaka, I felt like I had crossed the border into nirvana. The countryside filled with tea plantations was stunning. Further south there was Cox Bazaar, the longest beach in the world. I started to appreciate my surroundings. But all roads led back to the humid concrete reality and blaring streets of Dhaka. After two in weeks in this chaotic land it was time to venture overland from Dhaka to Calcutta, India.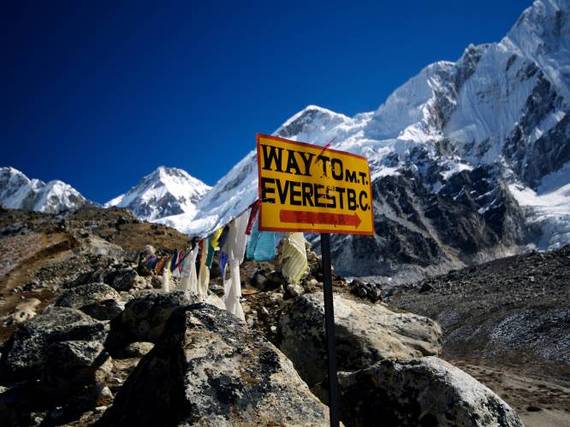 After traveling the length of India in every conceivable way, including many third class trains with chickens and other assorted creatures. Having trekked to Annapurna base camp in Nepal. I life changing spiritual journey. I would continue to Burma and Thailand. Later taking the train to Singapore, flying to Jakarta, traveling overland by bus and boat to Bali, flying Garuda Indonesia to Darwin, driving to Sydney. Ending in New Caledonia and Tahiti. I would finally arrive in Los Angeles on the French airline, UTA.
Upon my return to America's culture capital, I learned that not much had changed in San Francisco over the past thirteen months. The "city by the bay" had not fallen into the bay. A couple of good friends found jobs, and I felt like a fish out of water.
Somerset Maugham said, "there is no greater bore than the travel bore." I was repeatedly told, "as we were working you were out playing." The message resonated loud and clear. From my parents I was told that my sister was a school teacher and would always have security, and I was constantly asked "what are you going to do with your life?" As for friends, I began to get the same impression. My college friends confirmed, "I've been working for the past year. You've been out escaping work." Yes, truer words were never spoken.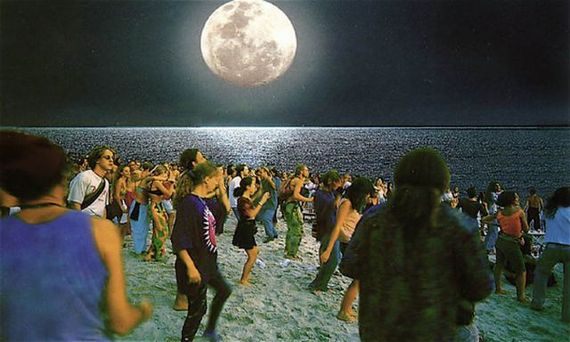 Not seeing myself as a teamster, city worker, or teacher, or any other jobs that my limited skillset might be qualified for. I headed off to the one country that I missed out on during my world journey that I really wanted to visit: New Zealand. After six months, I returned to San Francisco, 25 years old, and still not a clue what "9-to-5" meant.
After toiling at my old stomping ground, Candlestick Park, hocking beer and souvenirs at Giants baseball games and 49ers football games, I knew it was time to make a change.
After all, I did graduate from college. I may not have been book smart like my school teacher sister, which was a blessing in disguise. I knew that I just needed to find the right path to greatness. Not knowing where I was headed actually inspired me. Navigating the world was a far greater education than four years of college. I did graduate from Chico State, America's number one party school, but what did it all mean.
Finally, a light bulb went on. With a history degree and business marketing minor, having just traveled the world, buying plane tickets in bucket shops in major hubs as I traveled, I would take an intern job at a small Greek-American travel agency, later joining some friends with a travel agency venture on San Francisco's historic Haight Street. I finally branched out on my own, taking the connections that I made with other travel agencies around the world and starting the first successful travel agency in the United States specializing in discount around-the-world airfares.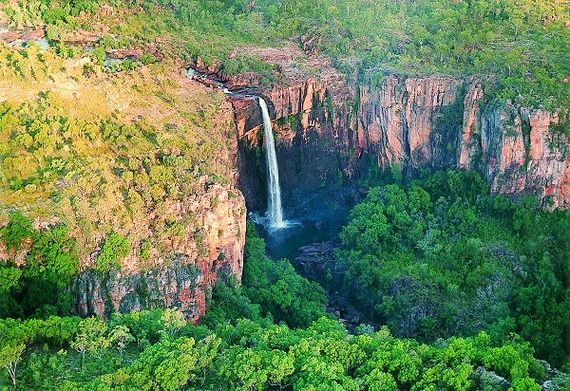 In the beginning, I had to wonder if I was cut from the entrepreneurial cloth. I made many mistakes and had sleepless nights It's an interesting concept how the thought of failing, pushed me to great success. I persevered and pushed through. Candlestick Park was no longer an option.
I have been on the radio, on television, and have been mentioned in many well known publications. One of my travel companies almost went public. Now, I'm now travel journalist and photographer.I own real estate in one of the most expensive cities on the planet, San Francisco, and I live part of the year in Mexico.
To this day, I still believe that graduating from a so-called "party school," and traveling the world molded me into the success story that I am today. I maintain the same "lust for life" today as when I was an 18-year-old backpacker.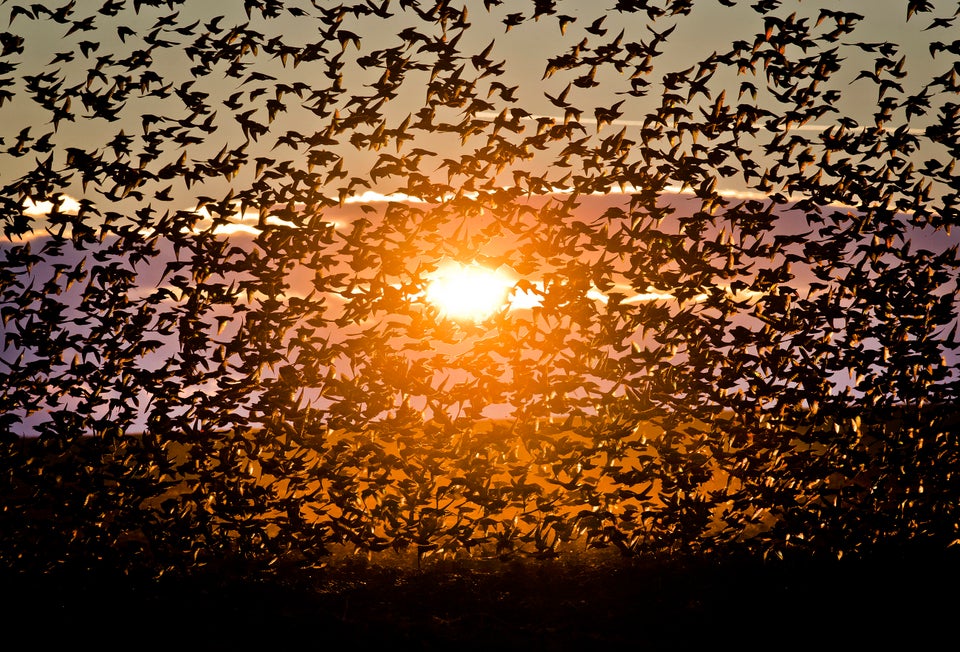 Stunning Images From Around The World