Let's reminisce for a second, shall we?
In the movie, Ormond played Susannah Fincannon, a young woman who comes to Col. William Ludlow's (Hopkins) remote house in Montana in the early 1900s, engaged to his youngest son Samuel (Thomas). After the war makes things more difficult though, Susannah ends up falling for Samuel's brother Tristan (Pitt) while his other brother Alfred (Quinn) falls for her. Talk about a love trapezoid!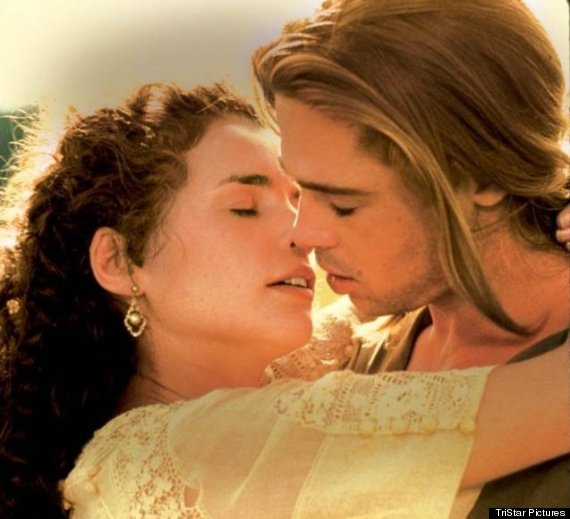 As for working with Pitt on the film, Ormond, now 49, said that although it was apparent producers wanted him to be the next big Hollywood heartthrob, he was resistant.
"Brad is a really good actor, he's very intuitive," she said. "He always kind of reminded me on set of like a racehorse that won't run -- he stays in the box when the box is open ... If it doesn't feel right to him [he won't do it]."
"He was fascinating to me how, at heart, he's a character actor, who's very resistant to that [shirtless] stuff, but at the same time, got that that's what they wanted from him or that that was what was required," Ormond continued. "But for me, he was steeped in the work of delivering the character of Tristan and that other stuff was kind of like flies buzzing around him -- in terms of slightly irritating. He's also got enough smarts to know what he is and be very comfortable in that skin."
Of course nowadays, Pitt is one of the most sought-after actors in the business and is engaged to another A-lister, Angelina Jolie. And yes, he ended up becoming that heartthrob everyone thought he'd be ... and more.
See Ormond's full interview with HuffPost Live about her series "Witches of East End" here.