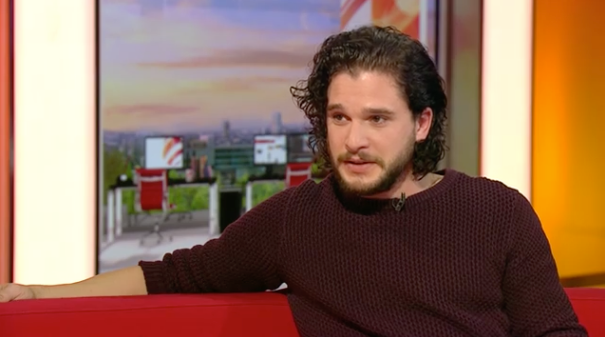 OK, dude's coming back. It is known. Like, if anything is known, it's that.
But even with all the evidence, there's one person who's remaining tight-lipped: Jon Snow himself, Kit Harington.
While appearing on "BBC Breakfast" to promote his new role as Doctor Faustus at London's Duke of York Theatre, Harington was finally confronted about whether or not he's coming back in Season 6. And it's hilarious.
The actor nods as the hosts tell him about reports that he's been spotted on the "Game of Thrones" set but tries to play dumb when confronted about a return.
"I think anyone who wants to know what happens in Season 6 has to wait until it comes out," said Harington, smiling. "All I can tell you is Jon Snow is dead. He died at the end of last season."
Harington later added, "It's going to be a very exciting season, so I'm led to believe."
The best part might be at the end when one of the hosts, Bill Turnbull, accidentally calls Harington "Jon."
"It's alright. It happens," said Harington because he's cool like snow. Jon Snow. Who is still totally dead. Just so super dead. [INSERT WINKY FACE EMOJI]