Shoppers have applauded Kmart Australia's inclusive decision to introduce a new same-sex family doll set.
The retailer has listed the 'Family Playset' range on its website, which features two dads and two children, two mums and two children, as well as an opposite sex-couple with two children.
Each of the sets retailing for $15 include food items, a picnic basket, stroller and pet dog, and shoppers won't be able to discriminate in which doll their children receive.
"We cannot guarantee which design you will receive as products are selected at random for online orders," reads a statement on the Kmart website.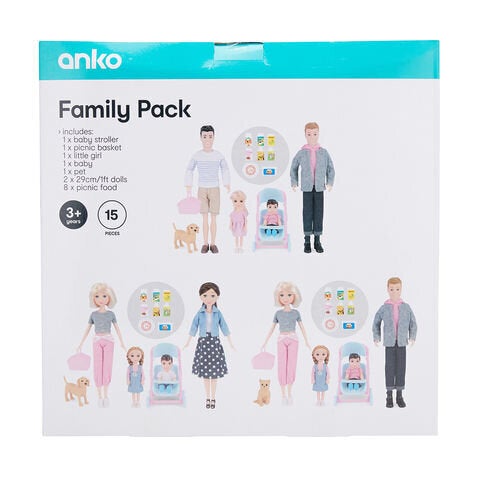 This is an opportunity for children with same-sex parents to see their families reflected on store shelves, and social media is largely supportive of the new products.
"Good work KMart! Glad that all children can finally buy a family set that represents themselves and their families. This is so so amazing!!" one person wrote on Facebook.
"Oh wow !!! Amazing !!!!The best present for Christmas eveeeer !!!!" another said.

However, some people have criticised Kmart for not being ethnically inclusive in its product range with "only white" dolls on this occasion.
"Adorable," one person tweeted, before adding, "only caucasian? Mmmm".
"Kmart, it seems, are selling White People Only Same-Sex Family Doll Sets," another person wrote on Twitter.
Last month the toy company behind Barbie and Hot Wheels released a line of gender-neutral dolls.
Mattel unveiled Creatable World, a doll line manufacturers described as having been designed "to keep labels out and invite everyone in."
Each of the dolls come with short hair and long hair wigs, six items of clothing, three pairs of shoes and two accessories that are both male- and female-presenting.