The "Bridesmaids" star appeared at the ceremony in a red gown accentuated with side ruffles, pairing it with black opera gloves. The narrow, form-fitting shape of the dress had Twitter users comparing the look to everything from a lobster to the red carpet itself.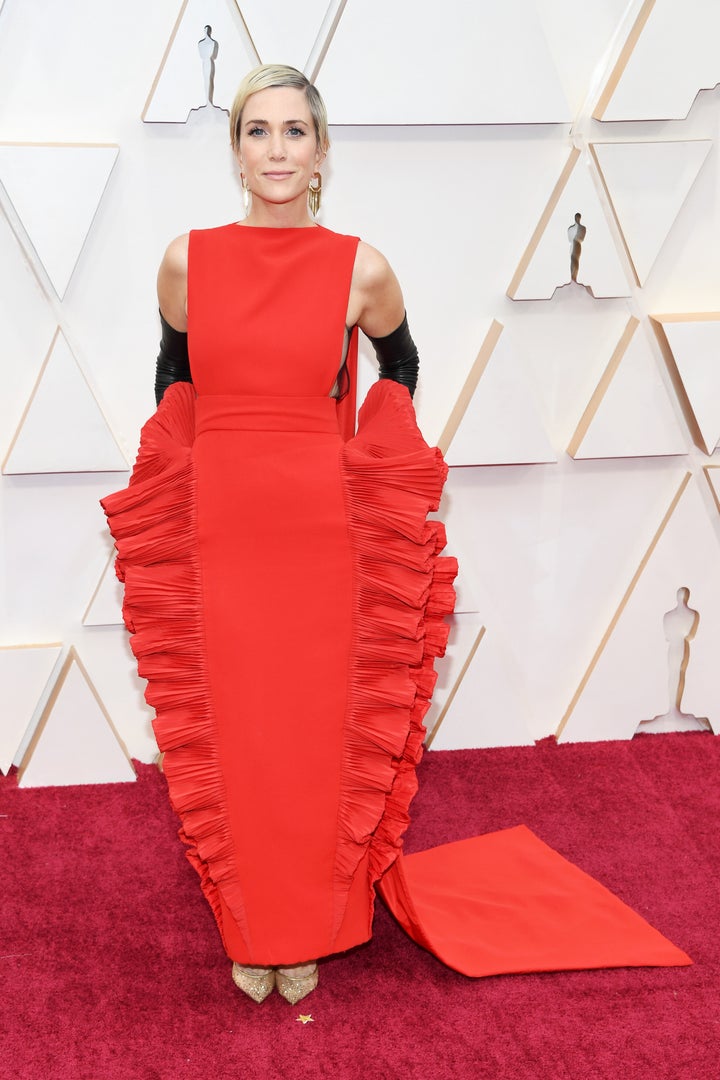 Many people compared Wiig's dress to the one Emily Blunt wore at the 2019 Screen Actors Guild Awards, which bore pink ruffles, and likened it to, well, a vagina.
The most popular interpretation, however, was that the dress was shaped like a plate of lasagna.
Wiig presented the award for Achievement in Costume Design on Sunday alongside "Bridesmaids" co-star and fellow comedian Maya Rudolph. Wiig returns to the big screen alongside Gal Gadot in "Wonder Woman 1984," due out in June.