Leonardo DiCaprio, Kirk Cameron, Joanna Kerns, Tracey Gold and Jeremy Miller ― all members of Thicke's TV family on "Growing Pains" ― were present at the memorial. Dolly Thicke, the wife of Alan's son Brennan, posted photos on Facebook of the emotional tribute and described what it was like being there.
"Tonight's memorial for Alan was just about perfect," Dolly wrote. "So much family and so many historic friends came out to remember our beloved father-figure."
Dolly continued, "We heard from our own Robin Thicke who brought up all dear dad's best friends, Bob Saget, Bill Maher, Alex Trebec [sic] who I had no idea had such old deep ties to our family, the entire cast of Growing Pains including Leo and Kirk Cameron who I had the pleasure of meeting for the first time, along with his wife who became an instant friend."
Shortly after his death, countless celebrities paid tribute to their dear friend via social media, including DiCaprio.
"Alan was a devoted father, husband, friend and role model," DiCaprio wrote. "He knew how to harness the power of the entertainment industry to be a positive influence in so many lives — including mine. I will be forever grateful for the opportunity I had to work with Alan early in my career."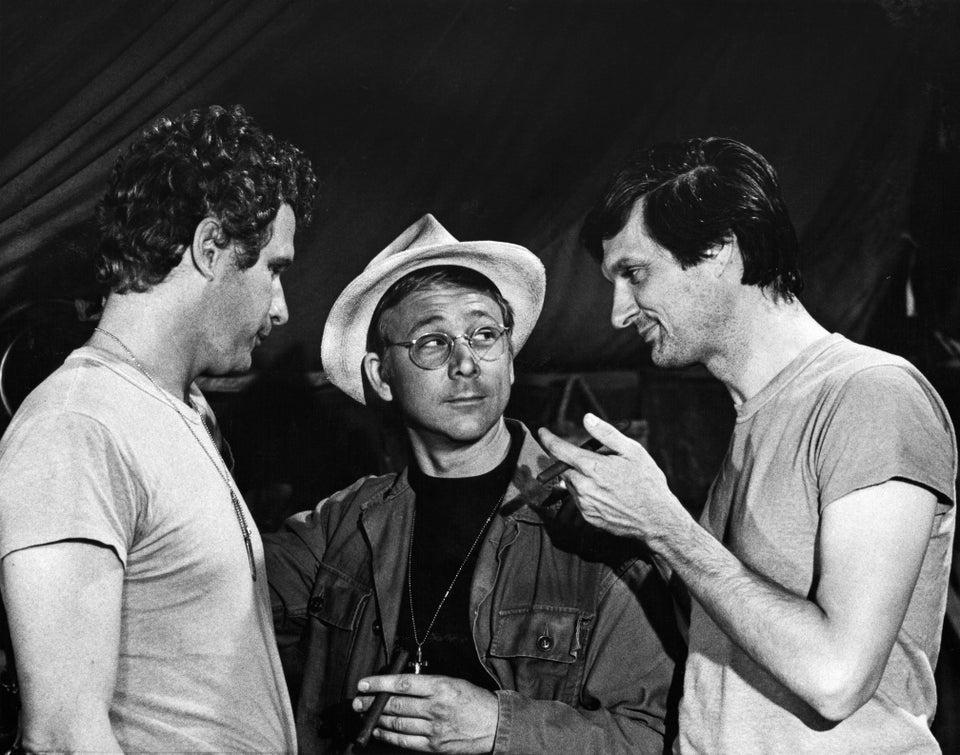 Entertainers We've Lost In 2016