Guyana, a small South American country hugging Brazil, Venezuela and Suriname, remains adamant in its lack of protection for the lesbian, gay, bisexual and transgender community. While there have been minor legislative triumphs there, same-sex sexual acts are still very much illegal and punishable by imprisonment.
At the end of last year, Guyana's top judge ruled that cross-dressing is now legal for men so long as it is not for any "improper purpose." However, the court failed to clarify what an "improper purpose" entails.
"I don't think anyone really understands what those terms mean," Nhojj said.
Last summer, the singer wrote a blog post extolling the efforts to garner more protection for the heavily discriminated community. He said there are strong social and cultural pressures to act straight.
"I have [lesbian friends] who live in Guyana, and they say walking down the street, people taunt them," Nhojj said. "Even while I was there, I was walking down the street with a friend and someone from across the street yelled a slur at us."
However, he says that even with the lack of protection for gay people, there are still things LGBT people in Guyana can be thankful for.
"I think the one thing I am kind of thankful for and grateful for is that it's not to the point that people are being killed. There's a lot of pressure, social pressure, some physical harm, and of course we want to get to a point where everyone is really safe and everyone can really celebrate their sexuality. But we're not there yet. But I think there's something to celebrate where we've gotten to the point where we can be on the radio talking and there are other organizations that support SASOD in their mission of equality."
Watch the interview above.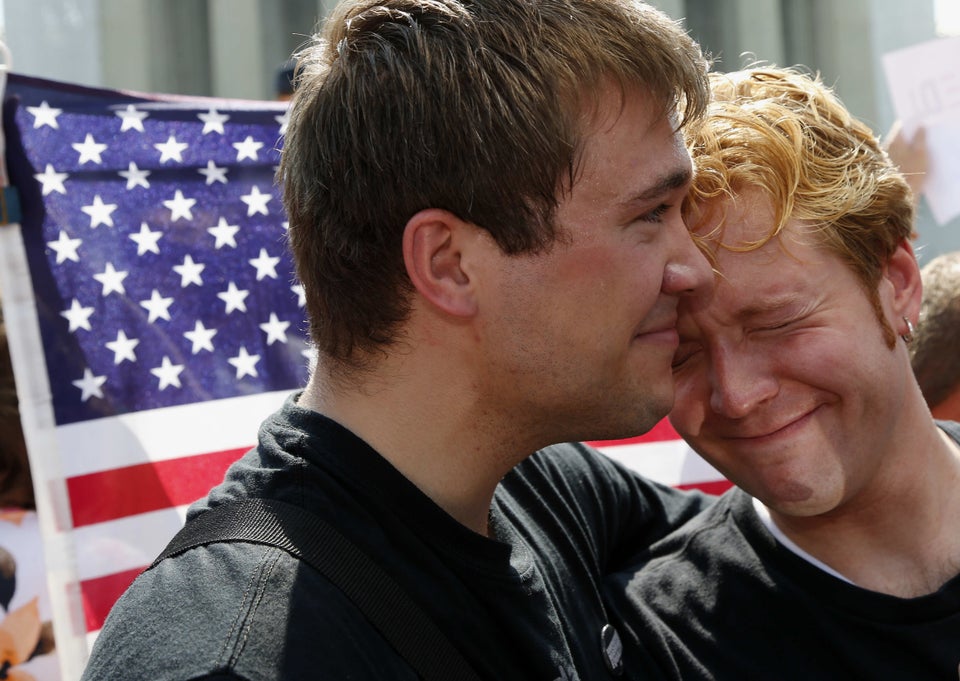 Gay Rights Movement Through The Years