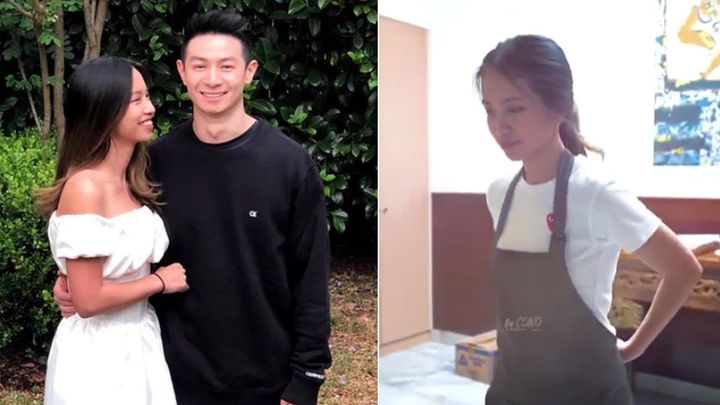 Chelia Dinata, who is based in Indonesia at the moment, is not only a lifestyle influencer, but works at a local Indonesian cookie business called By Chhino , which is featured in her Instagram bio.
Proud of his other half's talent for creating sweet treats like him, Reynold shared a video at the end of last year which showed Chelia in the By Chhino kitchen.
The clip (watch below) showed the entire process, from making the cookie dough to packaging the final product for customers to enjoy. For those interested, flavours include red velvet, coconut palm sugar and brown butter caramelised white chocolate, to name a few.
Reynold has been dating Bachelor of Commerce graduate Chelia for around two years. The relationship is currently long-distance as Reynold is in Australia while Chelia lives in Indonesia.
He became a household name on Australian TV and was dubbed the 'Dessert King' after appearing in season seven of 'MasterChef Australia' in 2015.
This year he has returned to the series for another shot at victory, and is amongst the final four left in the competition.
'MasterChef Australia: Back To Win' continues at 7:30pm on Channel 10.