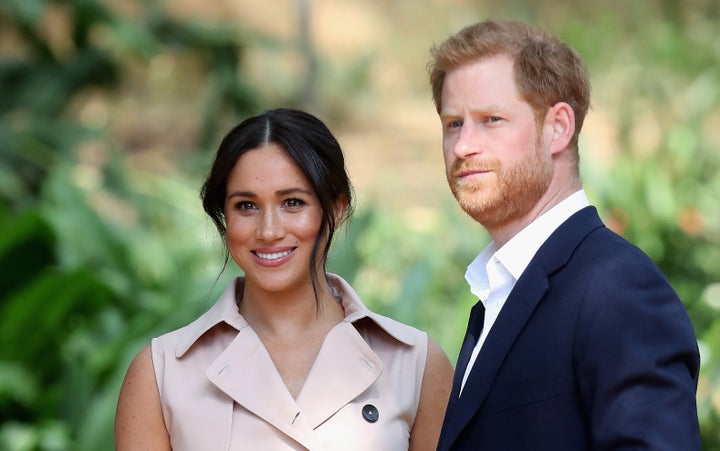 Prince Harry and Meghan Markle are rumoured to be breaking from tradition by declining a Christmas invite with the Queen in favour of a trip to the US.
While the royal family usually gather at the Queen's Sandringham Estate for Christmas, reports suggest the couple might be spending their first Christmas with baby Archie in America with Meghan's mum, Doria Ragland, instead.
While the pair are yet to confirm plans, the story has got us thinking about that awkward first Christmas in a new relationship when one of you has to tell your family: "Sorry, I'm not coming".
Lucy Beresford, psychotherapist and relationships expert, says the key to avoiding family upset at Christmas is to have the conversation well in advance, so everyone has time to adjust to new plans.
"Even in families where staying with one side or the other in alternate years happens easily, this can still mean that the announcement of a ski-ing trip for a change can cause minor earthquakes," she says, "so bring the topic up early."
The key to having the Christmas that you really want is to set firm boundaries, Beresford adds. This might involve anticipating resistance and also "emotional blackmail", such as "it will probably be your Uncle Jim's last Christmas with us", or "I'll be so lonely without you".
Suggest holding an extra celebrations before or after your main plans, she adds. "Christmas Day is an arbitrary day, so encourage relatives to see that it can be celebrated wonderfully on another date. This is also a useful strategy if there has been a divorce, and different sides are stressing about who gets the children on Christmas Day."
And especially if you're in a situation like the Sussexes, with a new baby this year, family members will be subtly vying with each other to secure your attendance, Beresford warns.
"These are probably the best opportunities to start your own rituals with the family you are creating," she suggests. "If you have a new baby, invite people over to yours for the day, but on the proviso they bring all the food and don't stay the night."
Her golden rule for keeping the peace at Christmas? Remember that trying to keep everyone happy is impossible: "'Tis the season of goodwill, but it's also important to be a bit selfish, too."