Meghan Trainor definitely made Charlie Puth the luckiest man at the American Music Awards on Sunday night.
The two took to the stage to perform their singles, "Like I'm Gonna Lose You" and "Marvin Gaye." Now, if you are familiar with the latter, you'll know that the lyrics say, "let's Marvin Gaye and get it on," and well, the pair did just that. Once they finished the song, Trainor and Puth just went for it and made out on stage. Puth even put his hand all up on her (b)ass.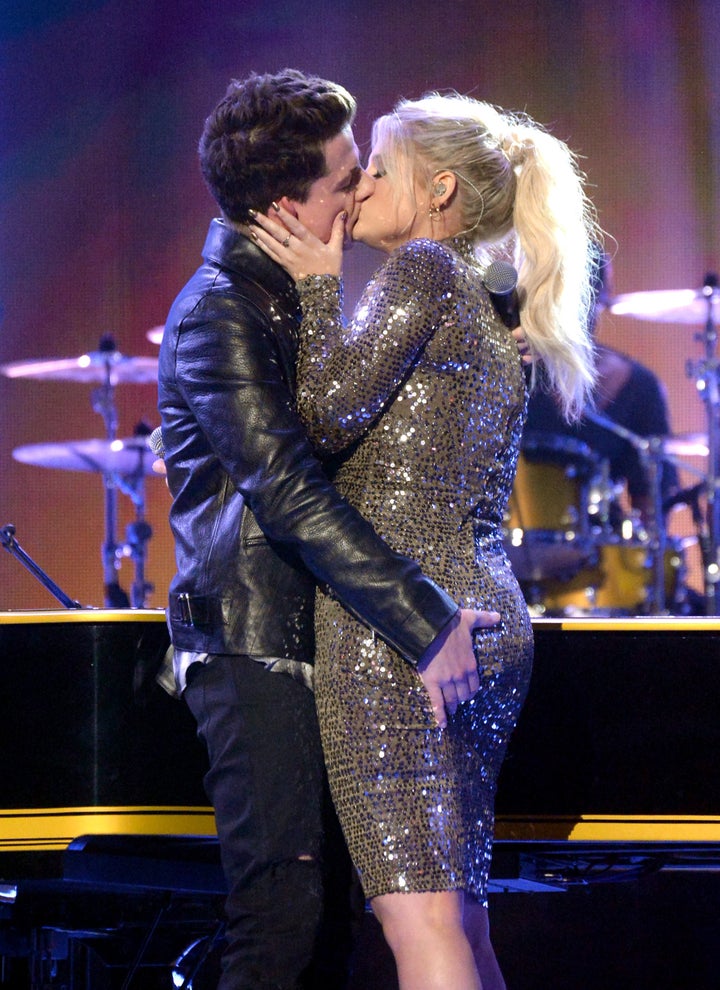 And just in case you needed to see it in motion, here's a GIF:
The two first worked together last year, when Puth made a cameo in Trainor's "Dear Future Husband" music video. Then, of course they recorded "Marvin Gaye."
Earlier this year, Puth spoke to Entertainment Weekly about working with the "All About That Bass" singer, saying, "She's taken me on and introduced me to her fans -- they call themselves the Megatrons, and they've kind of adopted me."
So is this the beginning of a beautiful romance? Or perhaps something else entirely. Or maybe, just maybe, it was Puth's first kiss. What do you think?