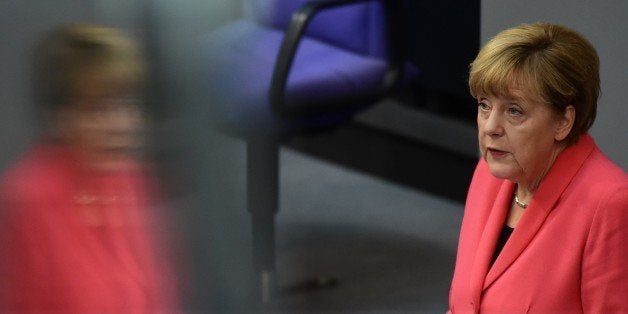 The refugee crisis has divided Germany. Despite Chancellor Angela Merkel's warm words and saintly intentions to shoulder the refugee crisis, her efforts are meeting resistance at home. The populace feels overwhelmed and unsupported, not knowing where to accommodate so many people.
Even in the Social Democratic Party (SPD), a coalition partner to Merkel's Christian Democrats Union, there is a growing discontent with the chancellor. Bavaria's Christian Social Union (CSU), a sister party to Merkel's CDU, is more vocal in its criticism of the chancellor's view towards refugees. To demonstrate this, CSU chief Horst Seehofer publicly invited Hungarian Prime Minister Viktor Orban to Bavaria. To make matters worse, right-wing rabble-rousers like the anti-immigrant group Pegida in Dresden have reported increasing attendance at their protests.
The German population is increasingly skeptical of the chancellor's refugee policy, reveals one recent survey from the opinion research institute INSA, done for the magazine Focus Online. One in two Germans disagrees with Merkel on this issue, according to the survey.
1. Merkel's policy is meeting criticism. Only 41 percent of respondents agreed with the statement, "I approve of most of the policies of the Chancellor." Forty-eight percent of respondents stated that they were not satisfied with the policies of the chancellor, and 11 percent abstained.
2. Support for Viktor Orban is high. It isn't just the so-called concerned citizens throughout the country who now sympathize with the right-wing Hungarian prime minister. The survey showed that one in every three Germans now considers Orban's measures at the border of the EU to be justified. Orban received high support from followers of the Free Democratic Party, Germany's liberal party (44 percent) and adherents of the right-wing, "euro-sceptic" party Alternative for Germany (85 percent). And according to the poll, 44 percent of East Germans would endorse the Hungarian example. In contrast, only about 30 percent of West Germans sided with Orban.
3. East Germans are significantly more critical. Overall, citizens from East Germany are significantly more critical of current refugee policies than West Germans: 56 percent of East Germans reject the chancellor's policies while 31 percent agree with her. In the West the numbers are different: 44 percent of respondents are in favor of current refugee policy, while 46 percent reject it.
This article first appeared on HuffPost Germany and was translated into English. It has been edited for clarity.