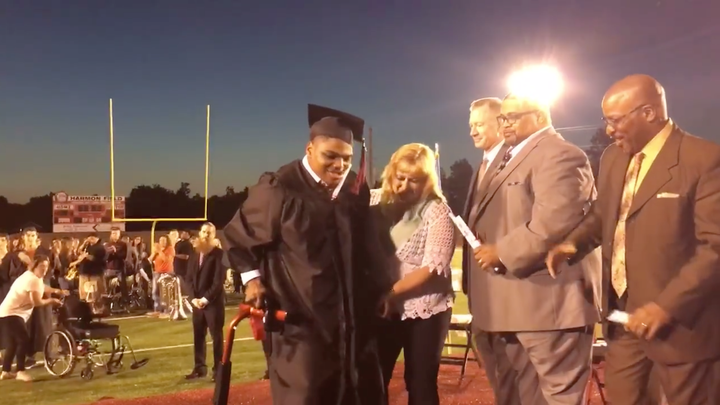 Two grueling years of physical therapy totally paid off.
Micah McDade, who was born with cerebral palsy, walked for the first time in his life to receive his diploma from Okmulgee High School in Oklahoma.
"I just wanted to walk across the stage and get my diploma instead of being on stage in my chair," McDade told KJRH.
McDade decided two years ago that he would walk on his big day. In order to do this, he would need to release tension from his legs, which meant hours of physical therapy and, in August 2015, he underwent reconstructive surgery to aid him in his goal. It was a fatigue-filled effort that only a few people knew about – even fewer got to witness his efforts.
"We had never seen him actually stand up," Alecia Brooks, his sister, told KJRH. "All his therapy was at school or his physical therapist. I was never there because I was at school or something."
On May 20, McDade was pushed in his wheelchair to the edge of the graduation stage in Harmon Stadium. When his name was called, the audience was completely shocked and moved as soon as they realized what he was about to do. The emotional moment was captured on video, which has been viewed over 450,000 times on Facebook alone.
"Ladies and gentlemen, I've been doing this a long time," announcer Craig Brydges can be heard saying in the video. "That is the best ever!"
The audience seems to have agreed, and gave him a standing ovation.
"I wasn't nervous, but my adrenaline was pumping. I just focused on walking," McDade told Okmulgee News Network.
As for what kept him going during his long journey to the graduation stage, McDade told KJRH it was pure drive:
"Just kept on pushing myself, you know what I'm saying. I never give up. I've got the eye of the tiger."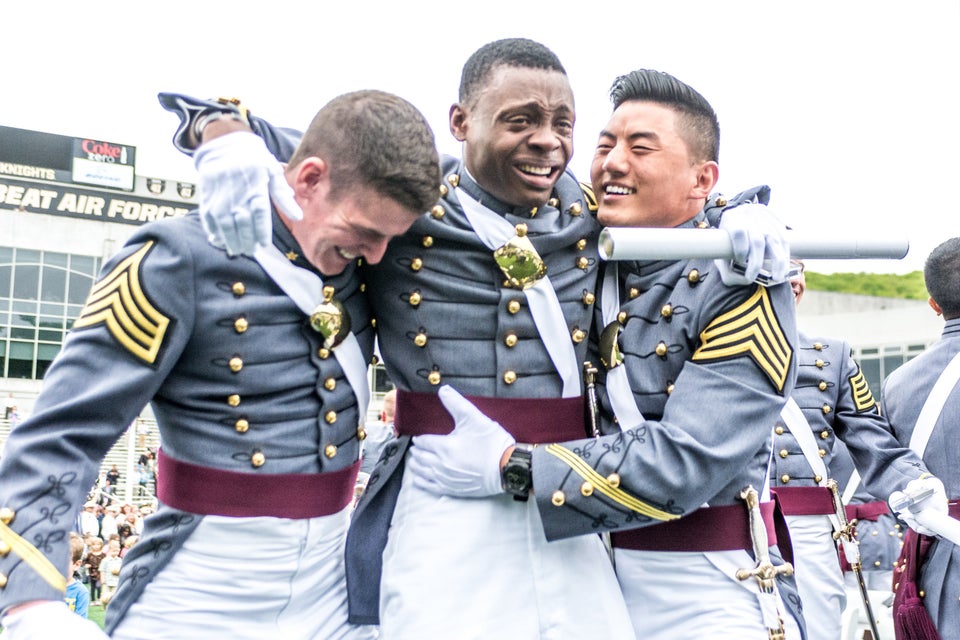 West Point Cadet Sheds Tears of Joy at Graduation